Star Tribune – Obituary For Amie Muller, Burn Pit Victim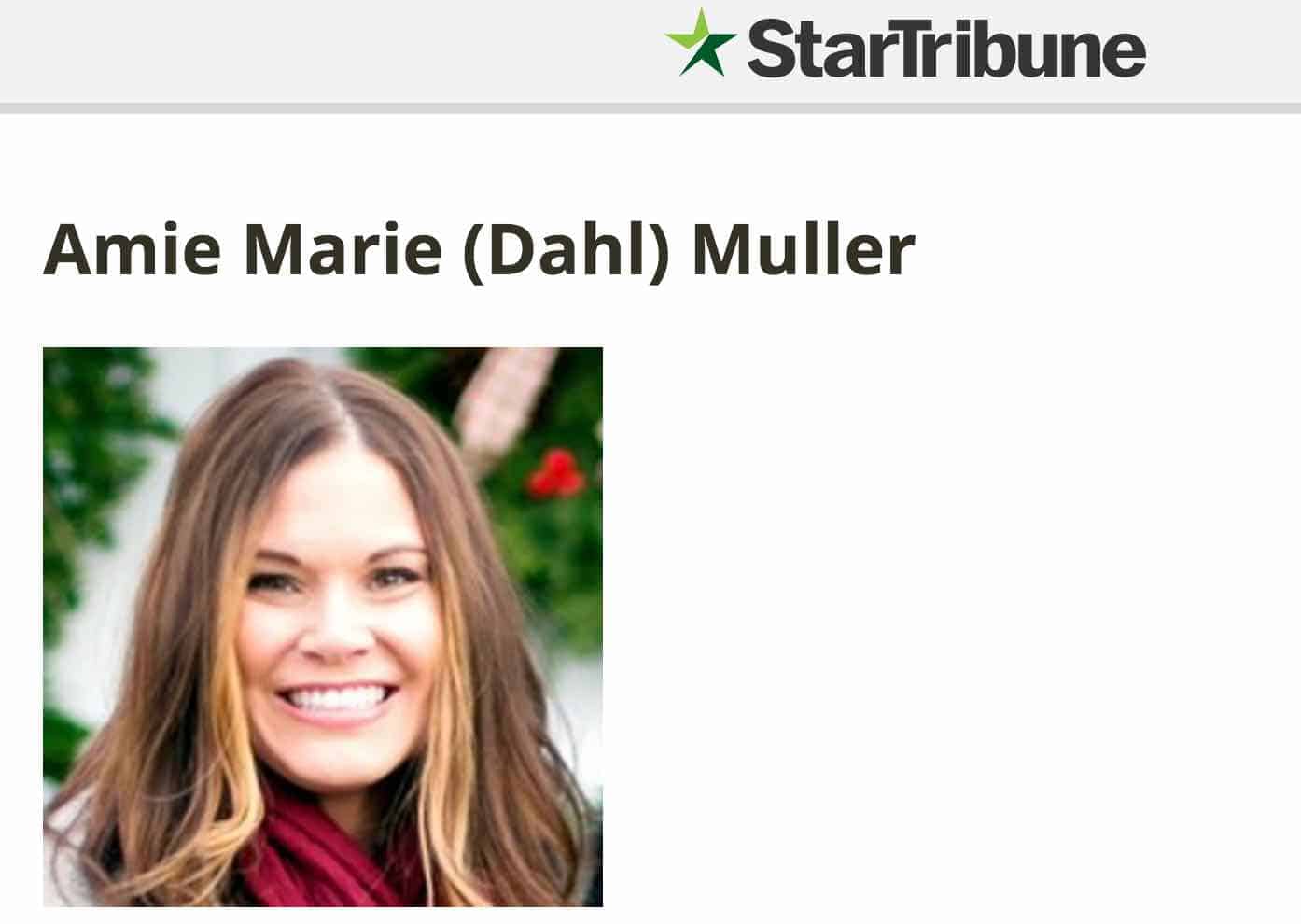 For my readers familiar with the situation, the Star Tribune published the obituary for Amie Muller, beloved mother, wife and burn pit victim.
Amie passed away last Saturday, at 36 years old, after a devastating fight against pancreatic cancer likely linked to her tours in Iraq and burn pit exposure.
She is survived by three children, Caidyn Krause, Jace and EmmyLu, and is the beloved wife of Brian Muller.
Amie's funeral service is today at 11 am in Woodbury, MN, at the Crossroads Church followed by a Celebration of Life event at the South St. Paul VFW. On Monday, Amie will be buried at the Fort Snelling National Cemetery.
I plan to follow up on this to share some words that her daughter Caidyn had to say about Amie's life, the Iraq War and burn pits.
Generally, the media focuses on the death or injury of veterans while failing to evaluate the long-term effects of war on our children.
For that reason, next week, I plan to share some of what Caidyn told me about her own experience of loss and what she wants the public to know about her mom.
Burn Pit Background
For those unfamiliar, Amie was diagnosed last April with pancreatic cancer at 36 years old. The past 10 months of her life were spent fighting the burn pit-related disease that ultimately took her life after spreading to her liver.
READ: Amie Muller CaringBridge Cancer Journal
My Personal Notes On Amie Muller
I rarely delve into my personal life on this site, but my daughter, Caidyn Krause, asked me to share some words about her mom here on the site, which I am happy to do but will keep it brief to avoid taking away from the Muller's moment to share about Amie.
[For those interested, you can tune in to watch her service this morning on Facebook Live.]
Amie was loved by everyone, and as someone who grew to know her quite well over the past sixteen years, I can personally say she will be missed by thousands of people worldwide, least of all me.
Sixteen years ago, Amie and I first met in the US Air Force while stationed at RAF Mildenhall, UK, where she served in the military police. It was at that time we started on our journey as co-parents of Caidyn Krause, in 2001.
Over the years, she developed into a star airman and exceptional photojournalist. She served two tours in Iraq, 2005 and 2007.
By 2009, Amie developed numerous leading programs to help the State of Minnesota honor its fallen troops as well as designing the "Gold Star" family license plate.
That is when she met her loving husband Brian Muller and went on to have her two other children, Jace and EmmyLu.
Throughout her life, Amie never met a stranger, and always had a way of making even the most downtrodden feel welcome. She had a passion for helping people and hoped to someday become a psychologist to help others work through loss and grief.
Your passing has not gone unnoticed by the masses, Amie, and we will always cherish your memory. You are an incredible mother who always gave 110% for your children.
Thank you for my first child and only daughter, Caidyn.
I will always cherish her and our time working together as co-parents to make Caidyn into the exceptionally intelligent, strong and funny young woman she has become.
The funeral service will be broadcast on Facebook Live from Amie's Facebook support group: Team Amie.
READ: Star Tribune – Amie Marie (Dahl) Muller Obituary