Turn And Face The Strange: GI Bill Changes Are Late To The Party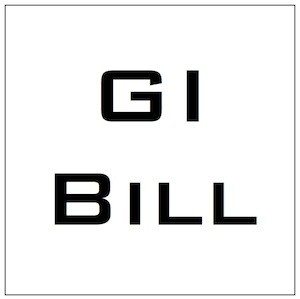 VA was required by law to update the GI Bill for August 1, but they still have not completed the necessary tech updates to make their new structure happen.
Veterans attending higher education are sure to receive checks for the wrong amount of money in the near future. VA swears these errors will not cost veterans money, vowing to reimburse underpayments and allow vets to pocket overages.
If you have ever been a struggling student, though, you may be aware that a reimbursement in the future is not as good as full payment, on time. There is not a lot of spare money to go around every month. Even a temporary deficiency can get awfully expensive.
The Forever GI Bill, passed last year, was originally slated for July 16, and now VA is whooshing past their new "deadline" at Ludicrous Speed. Their spokesperson refuses to comment about any new projected completion date.
Rep. Phil Roe (R-TN) of the House VA Committee expressed dismay and concern over this development.
"Many of the benefits that [the Forever GI Bill) ensures have already been implemented; however, it's troubling to me that VA still has not yet finalized the IT systems needed to fully implement the law, despite having a year to do so," he said.
"It is now a month past the deadline set in the law and two weeks past VA's self-imposed deadline to have the system fully running, and the department's failure to do so is unacceptable as it could impact payments for upwards of 650,000 veterans."
I mean, look. You all have heard me say this before. When the standards that VA invents for ITSELF are still not adequate, you know there is no possible way they can make things look good.
The new version of our GI Bill states that the amount students receive for their housing allowance each month should be based on where they take the most classes. The old version of the bill calculated that amount based on the location of the school's main campus.
Either way, the calculations are equivalent to what an E-5 active-duty personnel with dependents would receive.
One positive thing I can say for old-school military bills: they really did want us to make something of ourselves, both on and off the battlefield.
Rep. Roe, who is an M.D., plans to "continue to conduct aggressive oversight of VA to ensure this law is properly and quickly implemented and see to it that VA fixes this serious problem."
Good. Sweet Lord, somebody ought to do so.
Source: https://rebootcamp.militarytimes.com/news/education/2018/09/04/this-gi-bill-change-was-supposed-to-take-effect-aug-1-it-still-hasnt-happened/