Lies And Slander: Albany VA Surgeon Found To Have Falsified Patient Outcomes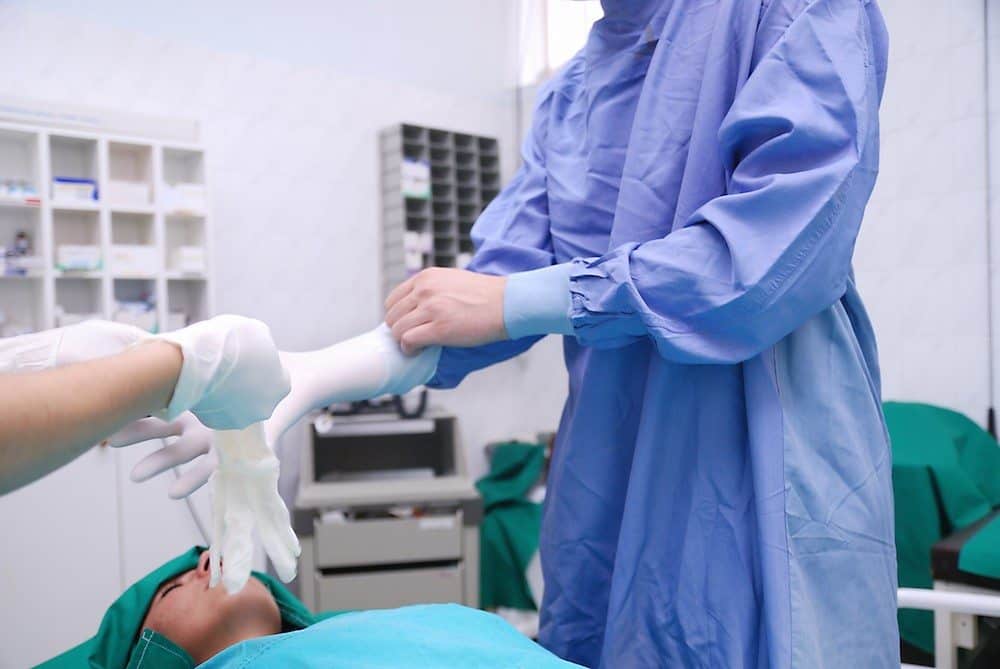 A surgeon practicing in Albany, New York's Stratton VA Medical Center misrepresented the outcomes of cancer surgeries to at least three patients.
The OIG conducted a review, particularly surrounding a procedure called radiofrequency ablation. In this procedure, electromagnetic energy is pulsed into tumorous masses through a needle. The heat energy then destroys the tumor.
At least, the energy destroys the tumor, in theory.
The OIG report found that for two patients, men with cirrhosis of the liver, the surgeon (who has not been formally identified) was unable to remove their tumors with this procedure.
But instead of representing those results honestly, the surgeon reported that any tumors still to be found in their livers were "residual," i.e. left over, or "recurrent," i.e. grown back.
Essentially, the surgeon made it sound like the procedures had gone successfully the first time, when they verifiably had not.
As the report states, "Accurate information was necessary for [the patients] to have a full understanding of the actual outcomes, ongoing risks, and benefits, and the option to select another provider or facility for cancer care."
The unfortunate patients were referred to a different radiologist, who was able to remove their tumors successfully.
The OIG's report shows that the surgeon who falsified their results also lacked sufficient documentation showing their competence to perform this procedure in the first place.
The Albany VA as a whole was strongly recommended changes to their credentialing program, as well as peer review and professional practice evaluations. Apparently, Stratton VA is implementing many of these changes already.
The surgeon, however, has apparently not even been disciplined… for not doing their ONLY JOB. Whose call was that?
The establishment's director Darlene Delancey claims the cases were referred to an ethics consulting team for review, but deemed "out of their scope." On what grounds is lying about the results of your patient's botched surgery NOT within the scope OF AN ETHICS COMMITTEE?!
She writes, "The conclusion was there is no evidence of intentional or negligent misrepresentation of the clinical condition to the patients, and no basis for further ethical or disciplinary referral."
And I would like to take a minute to call absolute hellfire down on such a bald-faced, glib declaration.
A) The OIG found the data. This miscommunication, whether intended or not, definitely happened.

B) If it was not intentional, then it was, by definition, negligent. This director is essentially claiming that this incident did not happen on purpose, and it also did not happen by accident. Which is patently ridiculous and stupid.
Between "intentional" and "negligent," this surgeon's falsified results must be one or the other. They either lied, or they are incompetent. Unless you live in a world of "alternative facts," they cannot possibly be neither.
Most of you have heard of Occam's Razor, where the simplest explanation is the best. There is also a Heinlein's Razor. Named for author Robert Heinlein and often erroneously referred to as Hanlon's Razor, it states the following:
"Never assume malice when incompetence is a feasible explanation."
Conversely, in a high-stakes profession such as medicine, there comes a point where ignorance and malice are indistinguishable. Practicing medicine with a clear conscience requires knowledge of proper procedure.
If you are a doctor, and you are aware that your technique is subpar (which you have to be in order to lie about it), it is malicious to continue practicing medicine. You have willfully put your patients in danger by refusing to fix your mistakes.
So no, Ms. Delancey, I do not accept your decision. The ethics committee is not doing its job, partly because you have told it not to do so. Perhaps you have not heard, but being a doctor is kind of an important job that people have to do correctly.
At least hold doctors accountable when they make mistakes of this magnitude. Heck, a pizza deliveryman catches more flak for losing a box of buffalo wings than this doctor is catching for losing a tumor. Have you no shame?
Discipline. This. Wayward. Employee.
Source: https://www.timesunion.com/news/article/Report-Albany-VA-surgeon-misrepresented-surgery-13204271.php