Two Veteran Suicides At Separate Georgia VA Facilities Over Weekend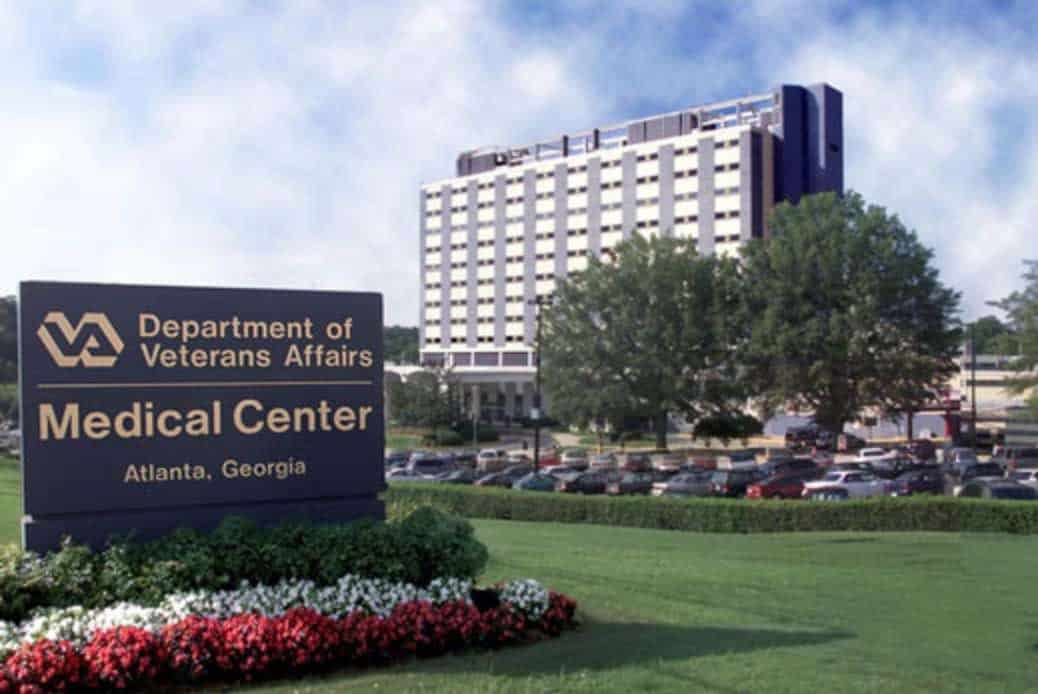 Tragedy struck at two separate Veterans Affairs hospitals over the weekend as two veteran suicides occurred.
VA will not disclose the identities or circumstances of the suicides, which is standard protocol at the agency out of concern of copycat suicides. The agency (and some academics) believes reporting on suicide puts the public at risk.
Many veterans, on the other hand, want to know about the suicides because they are an indication of the state of affairs of the agency's veteran suicide prevention tactics.
Located in Dublin, GA, the Carl Vinson VA Medical Center was the site of the first veteran suicide Friday. US Senator Johnny Isakson confirmed the suicide occurred in a parking garage at the facility. Few details have emerged about the suicide at the VA medical center located in Dublin.
The second veteran suicide occurred Saturday outside the entrance of the Atlanta VA Medical Center. A person familiar with the suicide said a 68-year-old victim shot himself just outside the facility.
An email circulating from the agency about the Atlanta VA Medical Center suicide said agency clinical staff attempted to save the veteran but were unsuccessful.
"This incident remains under investigation and we are working with the local investigating authorities," the email continued. "The family has been contacted and offered support."
"Highest Clinical Priority"
"Suicide prevention is VA's highest clinical priority," the VA said in a prepared statement. "We are working alongside dozens of partners, including [the Department of Defense], to deploy suicide prevention programming that supports all current and former service members — even those who do not come to VA for care."
On Monday, VA said it is reviewing policies and procedures to see what the agency could do better. The agency wants all its facilities to provide "same-day urgent primary and mental health care services." VA also highlighted its Veterans Crisis Line at 1-800-273-8255 and www.veteranscrisisline.net.
It is important to point out the agency has spent millions in taxpayer dollars on the Veterans Crisis Line and its accompanying web properties used to promote the services. Years after initiating those projects, the suicide numbers appear static.
Veteran Suicide Reporting Trend
For the past three years, VA public affairs professionals were able to keep a lid on many of the onsite suicides of both veterans and employees. However, the past year has shown renewed interest in the suicide numbers.
Public Affairs Cuts
Part of the push for more reporting occurred after the Government Accounting Office revealed the Trump Administration severely cut back on the agency's suicide prevention public affairs campaigns.
While the cuts seemed ill-timed, the data available suggests that despite spending tens of millions on anti-suicide public affairs campaigns, the number of veteran suicides has not only failed to go down, but, certain at-risk populations have actually gotten worse.
Jim Turner Suicide
Shortly after the GAO published its report, a highly decorated Marine veteran killed himself outside a VA medical center located in Florida.
Retired Marine Col Jim Turner sat atop his VA records when he ended his life attached to a suicide note, "I bet if you look at the 22 suicides a day you will see VA screwed up in 90%." The outcry following the Jim Turner suicide ramped up public interest in veteran suicides, again.
Parking Lot Suicides
Washington Post then published a report, as well as a few other reporters, about the parking lot suicide trend.
And, as recently as a couple of weeks ago, another veteran ended his life inside the West Palm Beach VA after mental health personnel refused to let him go home.
The Role Of VA Health Care In Suicides?
One consistent thread between the suicides not only suggests these veterans are sending a message but that VA health care seems to have a role. Why else would so many veterans commit suicide at or outside their respective health care facility?
For my readers, here, must of us prefer knowing the data and then making our own conclusion. And I plan to continue to provide as much information as we can.
Ultimately, something is missing from this dialogue, and I hope we figure it out soon.
Sen. Johnny Isakson On Veteran Suicides
"I was saddened to learn of the suicide deaths of two veterans at two VA medical centers in our state. My prayers are with the families and loved ones of these two veterans. I am in touch with the VA as investigations into each incident are ongoing, but these are tragedies that we hear about far too often. While we have taken a number of steps to address and prevent veteran suicide, this weekend's tragic deaths clearly indicate that we must do better," Sen. Isakson said.
"We will redouble our efforts on behalf of our veterans and their loved ones, including our efforts to reduce the stigma of seeking treatment for mental health issues. The loss of even one veteran to suicide is unacceptable and devastating. Preventing veteran suicide remains a top priority for our committee, and I will continue working with VA Secretary Robert Wilkie to ensure the VA has the resources it needs and the accountability in place to make sure we are doing everything we can to prevent veteran suicide," added Isakson.
So, what can be done?
VA suggests the solution should be to pull in all veterans into the VA medical system to prevent suicide. But, it would seem a lot of the veterans are committing suicide right on the agency's doorsteps.
How can more access to VA health care solve the problem?
Call Help If In Crisis
Veterans in crisis can use online chat at www.veteranscrisisline.net. You can text 838255 to exchange texts with someone who can help. You can also call 1-800-273-8255. Veterans who are deaf or hard of hearing can also call 1-800-799-4889.
There are lots of options to get help. If you are reading this and in crisis, I strongly encourage you to use the resources available.