Paul Ryan Chooses Politics Over Veterans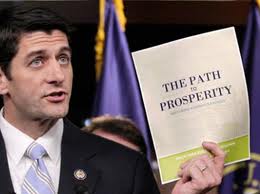 Representative Paul Ryan recently chose partisan politics over veterans retirement homes renovations – or at least bragging about the funding for the renovations to the veterans facilities. A HuffPo investigation into emails about the veterans homes between Governor Walker's office and Ryan's revealed Ryan's disdain to anything "Obama" related.
In 2011, Wisconsin received federal grant money for improvements to veterans retirement homes at Southern Wisconsin Center. The veterans grant provided a large amount of the funding for upgrades to sewers, water mains and fire hydrants. The grant was for $384,150.
Governor Walker's office wanted to know if Paul Ryan would provide a quote about the grant but Ryan refused.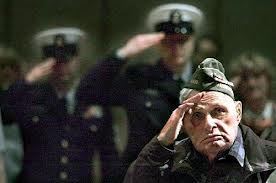 The reason? Part of the Obama Stimulus went to pay for the audit for the grant money. Since the Stimulus was remotely connected to the veterans grant money, it resulted in a refusal of Paul Ryan to acknowledge the veterans home or the benefit from the grant money for veterans.
While not a significant story uncovered by HuffPo, it does show that Paul Ryan will put politics ahead of veterans assistance. This certainly is no shock given Paul Ryan's look into cutting veterans benefits last year. Then, he wanted to cut $6 billion from the VA healthcare budget.
The benefit of this investigation, however, is that we can learn how to get emails from government officials about certain topics that may be slightly embarrassing. Maybe we should all start requesting information via emails.
Source: Huffington Post "Paul Ryan Staff Emails Show Sensitivity To Stimulus Hypocrisy"
Related Veterans Legislation Topics