Veterans, Repeat After Me: I am an American, I have Rights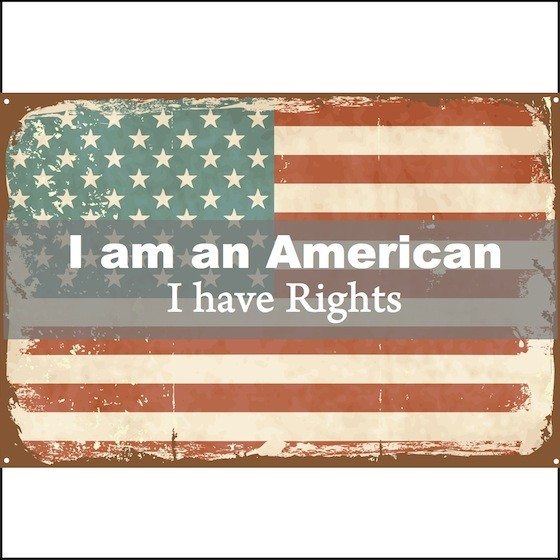 Veterans everywhere focus on the fact that we bore some form of burden. Society claims that for that we are owed a square deal. But we must focus on the fact that we are Americans, first.
The square deal would mean an honest shot at getting your benefits without being lied to for one second.
Meanwhile, our experience with VA seems to be more about the fact that we are veterans and for whatever that means we are then owed some form of gratitude we are not receiving in our integration with VA.
To convey this to a civilian, it would mean that as a customer, I am being told that I am there to serve the servant. So the service provider instead expects for the customer to serve them. This means that VA acts like veterans are there to serve them rather than the other way around, which would never work in private enterprise. Luckily their jobs are more secure than any one else's.
How about this? Veterans should reframe the argument. "I am an American. I have rights." It is true. As an American, I have certain rights that veterans in other countries do not have. In fact, I have things like Due Process rights.
This means I cannot be deprived of property without due process. Due process means things for Americans that it does not mean for other people. It means I need to be informed before I have my property rights taken. It means I need to have a reasonable chance to respond. This makes sense since, after all, I am an American.
So next time you attend a VA meeting, try to remember that you are an American FIRST and a veteran SECOND. You have unalienable rights. You have forefathers and foremothers who fought to ensure you grew up in a country that furthered individual rights including property rights.
Since your benefits are a form of property in some instances, it makes sense to push for your property in a fair and professional manner.
I am sure some of you may be saying, "rights? VA makes me think I exist to further their purpose rather than VA existing to serve my needs as a veteran." Yes, many veterans wonder about that same question. At times, I do too.
I will say that today, after being dismissed by a VA employee about my rights, I did say, "I am an American. I have rights." If you do not feel like you have rights, it is time to fight back. Further, you as a veteran have some obligation to push further… but only if you want to.
We all served and have fulfilled any obligation to country that civilians can only dream about. For that reason, I will say that if you care about our future, you need to remind VA that you are an American, and you have rights. Veteran be damned. We are all Americans, and we all have rights.
It is time we all stand up with other Americans and declare loudly, "I AM AN AMERICAN! I HAVE RIGHTS!"
George Washington would approve, but perhaps this makes our federal government nervous.