#VettingFail – Dept Of Veterans Affairs Cancels Deal With Flow Health Inc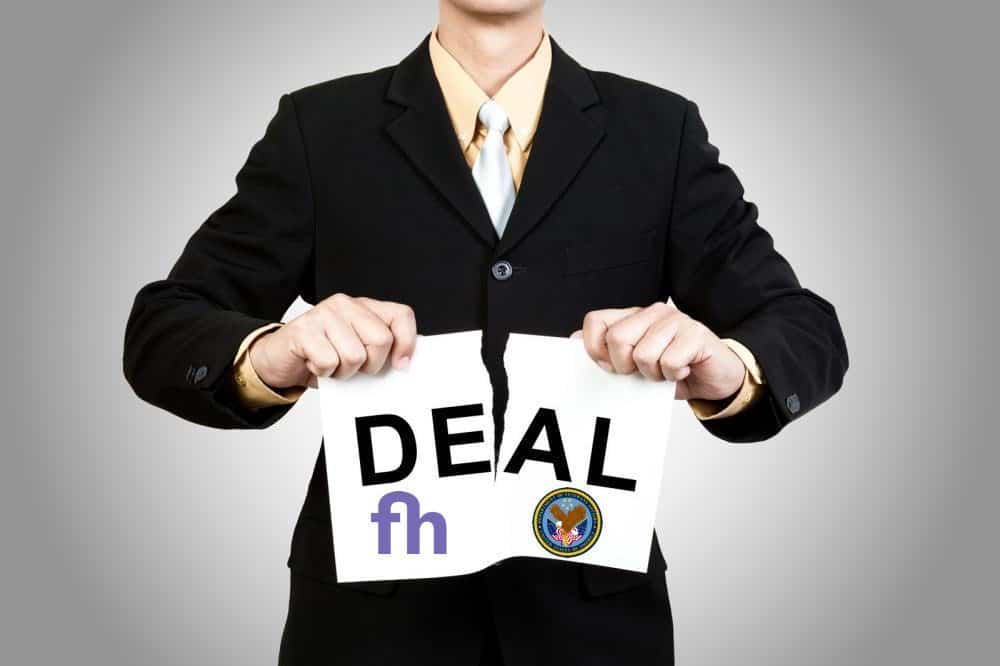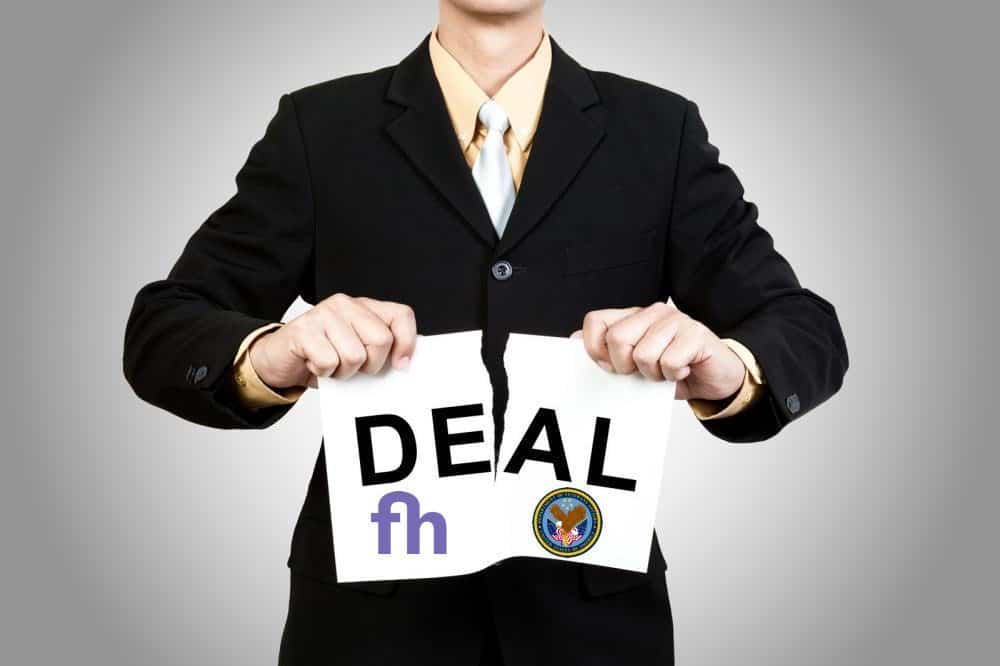 A vetting failure by Dept of Veterans Affairs resulted in a cancellation of its agreement with Flow Health Inc to research veterans' genomic data.
Last week, I published an article following an investigation into a small company called Flow Health Inc, a San Francisco company.
Numerous news outlets highlighted interviews with the company's founder, Alex Meshkin. In the articles, Meshkin was boasting about a deal it inked with VA to build an artificial intelligence database to analyze genomic data of veterans.
RELATED: Innovation Under Trump And What It Means To Partner With VA
Later that day, VA canceled its agreement with Flow Health because it "may violate regulations, VA policy, and VA's longstanding commitment to our Veterans to protect their data."
The agency apparently failed to vet Flow Health before entering into the agreement.
RELATED: VA Hires AI Firm Run By 'Hall Of Shame' Former NASCAR Owner
Was VA asleep at the wheel? Did they fail to conduct the same Google searches I did when evaluating the company? How many other companies have slid in under the radar without being vetted like Flow Health did?
How Was The Deal Struck?
I have a pending FOIA on this but what I can tell you is Meshkin claims VA approached him to help the agency with its data in a recent interview with Health IT News. But why would VA approach a company it failed to fully vet?
According to the Q&A published:
Q: What does partnering with the VA mean to an emerging company like Flow Health?
A: The VA approached us and said 'imagine what you can help us do with our data.' It's super exciting to be working with the largest integrated clinical data set in the United States: 22 million unique people, spanning 20 years so it's a rich longitudinal data. With that we want to understand people before the onset of disease, through treatment, and hopefully when they're cured. You can't personalize individual treatments until you get a more granular definition of the disease you're treating – better understanding the similar characteristic of one patient against a population.
Q: Are there specific diseases you will be focusing on in the work with the VA?
A: The long-term goal is to advance artificial intelligence — use knowledge as a basis for more advanced AI research like artificial-general-intelligence such as human reasoning — but along the way I think there's the opportunity to save a lot of lives at the VA.
From the quotes, it looks like the long-term plan was to use some kind of artificial intelligence system to help diagnose patients including doctors by sifting through the genomic data.
In essence, the goal is to further reduce VA health care's reliance on doctors using AI to augment the care needs of veterans.
Flow Health Inc Deal Cancelation
The company's founder, Alex Meshkin, had an unusual background that raised the hackles on my neck to say the least.
Publicly, Meshkin was a known serial entrepreneur whose history online reveals he also has a long history of serial entrepreneurial failures he would later spin in the press as successes.
One Bloomberg article from 2005 really summed it up, "A Wild Ride At NASCAR: How a whiz kid talked his way into owning a race team – – and then hit a wall."
From there, I learned about Meshkin's series of failures or missteps where he repeatedly failed to anticipate market realities while spending investors' money. The company list included:
SurfBuzz.com – a now defunct website idea focused on paying website surfers fake money they can use to bid on real products like Porsches. The company reportedly closed after Meshkin and his brother ran out of the $3.5 million in seed money. That experience earned SurfBuzz.com a place in a "dot coms to dot bombs" list published in 2000. "The online auction site informed its customers that it 'will no longer be operational nor continue to exist', after burning through its cash."
Bang Racing – a now defunct Toyota NASCAR truck racing team where the self-proclaimed "whiz kid" raised $15 million to run a race team that later flopped after Meshkin reportedly stopped paying his employees and vendors. His performance as owner earned him a spot on the "Hall Of Shame" list of NASCAR owners.
Nutzz.com – a now defunct website development company that was paid over $1 million to build a NASCAR membership website. Investors recalled their contribution after becoming concerned Meshkin would not deliver. The matter was resolved in arbitration.
Bopaboo – a now defunct software company focused on selling used MP3's. The recording industry did not respond well and forced the company to change its business model. Meshkin later acknowledged the flaw in the firm's economic model.
GroupMD – a company dubbed the Facebook of health care communications. It focused on turning your health care communications and related records between you and a doctor into a supposed secure version of Facebook.
Flow Health Inc – basically GroupMD with a new name. On LinkedIn, Meshkin described the company as, "Flow Health is building the world's largest knowledge graph of medicine and genomics from over 30 petabytes of longitudinal clinical data drawn from 22 million people."
That LinkedIn summary described the genomic information Meshkin planned to glean from electronic health records including the Million Veteran Program. Can you imagine the value of any company in possession of VA's genomic data? It would simply soar.
Luckily, someone at the Department of Veterans Affairs read my article and immediately canceled the agreement before any private health data was shared. His various AngelList investors and partners can be found here related to his present companies: https://angel.co/alexmeshkin
Value Of Independent News Media
This is proof that independent news media like DisabledVeterans.org is a valuable part of the conversation and can effect change without a multi-million dollar budget like other publications considered the mainstream media.
Here, companies like mine are self-funded by selling products our readers buy such as the VocRehab Survival Guide. That money directly funds this operation, and it contributed to keeping companies like Flow Health from getting their hands on our health data.
VA Statement On Flow Health Inc
Issued December 29, 2016
VA STATEMENT
On December 20, the Department of Veterans Affairs terminated a Cooperative Research and Development Agreement with Flow Health Inc., a San Francisco-based company. We took this action after it was determined that the agreement, which involves genomic data from the Million Veteran Program (MVP), may violate regulations, VA policy, and VA's longstanding commitment to our Veterans to protect their data.
It is important to note that no Veteran data were shared nor compromised.
Entering into such an agreement with any company requires additional research, consultation with medical and privacy experts and appropriate, senior-level signoffs to make sure the use of the data comports with the letter and spirit of applicable regulations and policies while also protecting Veterans' sensitive data. That was not fully done in this instance.
Launched in 2011, MVP – with more than 500,000 volunteer participants – is the largest genomic database of its kind in the world. Participants donate blood from which DNA is extracted. MVP will accelerate our understanding of disease detection, progression, prevention and treatment by combining this genomic data with rich clinical and environmental data. MVP will allow the nation's top researchers to perform the most cutting-edge science to treat some of the nation's most troubling diseases – not just among Veterans, but those that impact individuals worldwide.
Randy Noller
Dept. of Veterans Affairs
Office of Public and Intergovernmental Affairs
810 Vermont Ave., NW
Washington, DC 20420
[email protected]
Now What?
What is our takeaway as stakeholders in VA health care and benefits systems? How many other companies were approached by VA to "help" without the burden of comprehensive vetting?
Given VA's admission that the deal may have violated numerous laws and policies, what would have happened if I did not notice the few press pieces on the agreement?
The process of learning about Meshkin and his companies took me a few hours of searching on Google. I did not earn a dime to write that story. Meanwhile, someone inside VA was paid a great deal to vet Flow Health before agreeing to share our electronic health records with that company. That process did not happen in a satisfactory manner.
We may have dodged a bullet here, but some readers may want to consider filing a complaint with VA OIG to ensure our genomic data is protected, not only from Flow Health, but from other similarly situated companies with similar agreements.
@VetAffairsOIG Why did VA enter agreement that violated laws on genomics with Flow Health Inc?
UPDATE: 1/26/17, 4:20 PM. I was contacted by Brian Meshkin today about his brother's company and past business practices. See that story here.