BREAKING: Media Blackout Of Bloody Veteran Suicide Underway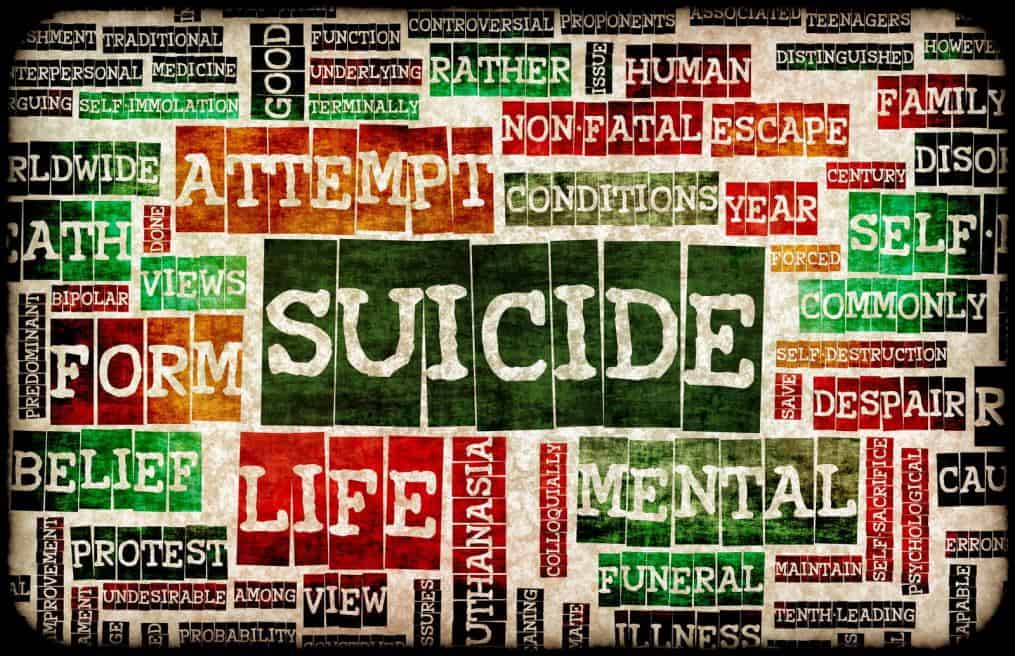 Veterans are outraged over a weeklong media blackout of a bloody veteran suicide by gun at a VA Medical Center last week that is unreported until now.
Members of the news media have been completely silent about a reported veteran suicide by gun in front of the Albuquerque VA main hospital building. The agency has withheld information from the press with the excuse that they are waiting to notify the family.
However, the suicide was reportedly December 22 and today is December 29. Instead, an inside email circulated amongst staff insists the agency will keep a lid on details until the investigation into the suicide is complete. That was seven days ago.
I contacted the facility yesterday after I received an insider report on the suicide.
The public affairs office there refused to provide information but promised to send an email notice of VA's official position when it's ready. That email never came.
A quick Google search with the terms – – veteran suicide Albuquerque – – revealed two articles, but none of them covered this tragic event that took place right before Christmas.
But, unlike VA employees or members of the lapdog media, I do not need to wait for VA's permission to publish what I know when I know it. News is news, especially when VA does not want you to be informed.
Here is what VA and the mainstream media is not telling you about this veteran suicide.
Albuquerque VA Veteran Suicide
Inside sources reported a veteran stood in front of the main Albuquerque VA hospital building with a gun and shot himself in the head in front of numerous witnesses.
The scene was "very, very messy" and "witnesses were severely traumatized." Hospital staffers were so traumatized, in fact, that VA called in outside counselors to help them cope with the trauma.
Local reporters are aware of the event from whistleblowers, but VA is stonewalling reporters resulting in the blackout. The agency will supposedly release more information once the family is aware.
These same reporters have dutifully waited to publish anything about it as of now. Meanwhile, they are reporting on Albuquerque VA being demoted from a two-star facility to a one-star facility, the lowest rating VA provides.
RELATED: VA Hospital's Problems Worse Than Reported
RELATED: Rating For VA Hospital Fell In 2016
I received some of the stonewalling from VA yesterday when I called to verify some of the details I just listed above. The woman I spoke with stated VA would send me an email with information about the suicide. No email came.
Luckily, I did receive the below email to verify the account of the suicide even if it is light on the details.
VA Acting Associate Director Sonja Brown Email On Suicide
From: Brown, Sonja
Sent: Friday, December 23, 2016 9:17 AM
To: ABQ All Staff
Subject: Sad News
Importance: High
Dear NMVAHCS Employees,
On behalf of the director, it is with a heavy heart that I send you this note.  A Veteran died in the front of the main hospital, Building 41 last night from a self-inflicted wound.  Because this is an ongoing investigation and to protect the victim's privacy, we are not able to share any details at this time.
This is a traumatic event for the family of the victim and all of us.  We encourage employees who may need to talk to someone about this event, to contact the Employee Assistance Program at 1-800-869-0276 or www.eapconsultants.com.
The Veterans Crisis Line at (800) 273-8255 (press 1) is available for Veterans who are experiencing a crisis as well as their family members, 24/7.
Some of the signs to look for are:
Hopelessness, feeling like there's no way out
Anxiety, agitation, sleeplessness or mood swings
Feeling like there is no reason to live
Rage or anger
Engaging in risky behavior
Increasing alcohol or drug abuse
Withdrawing from family and friends
Thank you for all the hard-work that you put in everyday to serve our Veterans.  We ask that you please keep the victim's family in your thoughts and prayers during this difficult time.
Sonja Brown
Acting Associate Director
Chief, Voluntary Service and
Public Affairs Operations
New Mexico VA Health Care System
VA Calls In Non-VA Counselors?
This seems ironic given the obvious reality that the veteran was not receiving adequate mental health care prior to committing suicide. But VA employees traumatized by that veteran's suicide can receive immediate counseling services from a government contractor?
It would be great if a few readers jumped in to call EAP Consultants to see what they are all about. 1-800-869-0276.
Other Suicides
In the recent past, the news media has been more speedy about reporting on suicides including the veteran who killed himself earlier this year by setting himself on fire.
RELATED: Veteran Who Set Self On Fire Outside CBOC Dies
This present delay seems suspicious given that a public suicide of a veteran in front of a VA hospital is most certainly newsworthy. In fact, any suicide of this kind is generally reported in the news. So why the delay?
I cannot help but be suspicious that this delay in reporting has less to do about the veteran's suicide and everything to do with VA maintaining the illusion that Secretary Bob McDonald has fixed the agency during his brief 2.5-year tenure.
RELATED: Survey Shows Integrity At VA On Decline Under VA Sec McDonald
RELATED: Harvard Article Got Secretary McDonald Legacy Wrong
Will this report help break through any such deception? It may not, but getting the word out is a great first step to exposing this suicide crisis.