Video Highlights: VA Totally Dropped the Ball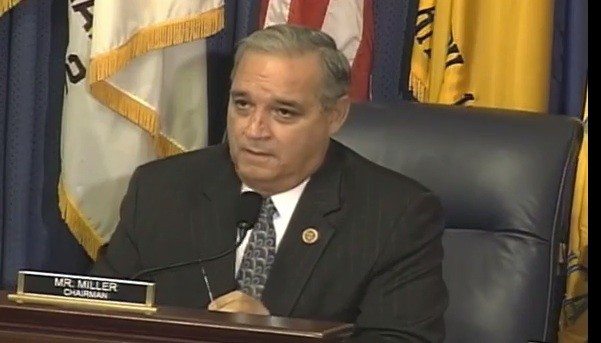 VA used 17-year-old wind-down plan as basis for shutdown procedure. According to Shinseki, He literally said he had to dust it off. This same manual, if you think about it, was pre 9/11, pre Afghanistan War, pre Iraq War II, and pre Backlog. Think they should have updated it?
But that's what VA used for guidance on how to shut VA down. Total time spent on shutdown in September was 72 hours. The remainder of the time VA spent millions on decor and advertising. That's the backdrop to these highlights from the hearing.
I also include my favorite clip from both the Republicans and the Democrats. Video is a little rough at spots but good enough to understand what was said.
Rep. Jeff Miller questions VA about its Lack of Preparedness
Shinseki to Congress: "I just did not think [the shutdown] would be allowed to happen."
He continued, "I have plans and we have quickly dusted them off and within 72 hours have gone into emergency procedures… So Mr. Chairman, if you knew the shutdown was going ton happen, it was not shared with me. I just did not think you would allow this to happen."
Rep. Jeff Miller hammers VA about Misspending prior to Shutdown
Chairman Jeff Miller: "How did we end up with the $500,000 of art in Kansas… Why are we spending over $1 million in DC area on ads… It's a question of prioritization. Because we're talking about people not getting the benefits they have earned, not being buried in a timely fashion. Yet, we can spend hundreds of thousands of dollars in things the American people would find inconsequential."
Rep. Bill Flores questions whether or not White House influenced VA Shutdown
Rep. Bill Flores: "There was a field guide that was issued by VA on September 27 that said disability claims processing would not be affected. Then on September 28 VA notified the Committee that they would not be able to send the November benefits checks because funding would run out in late October.
"Then on September 30, President Obama in an interview said that veterans will find their support centers unstaffed. This is in direct contradiction to the Field Guide that said vet centers would not be affected. During that same interview, the President intimated the shutdown would affect somebody in a VA office who is counseling someone with PTSD.
"On September 30, VA updated the field guide… This goes back to my question.
"Did someone at the White House or Office of Management and Budget or Treasury or any other federal agency or federal employee ask you or anyone else to modify the timetable with which VA was going to begin its operational wind down?"
Rep. Corrine Brown hammers the House over Partisanship
Rep. Corrine Brown: "I don't blame the Senate. I thank God for the Senate… the bad politics of this House. Let's don't confuse no one with facts."
Rep. Jeff Miller points out Senate Proposal Mirroring H.J. Rep. 72 
Chairman Miller highlights how Res 72 for funding VA is same as proposal from Senator Burnie Sanders. That bill was supported by Senator Jon Tester, Senator Mark Begich, Senator Richard Blumenthal and Senator Mazie Herono.