"Calamity" – One Veteran's Letter on the Threat of a Full VA Shutdown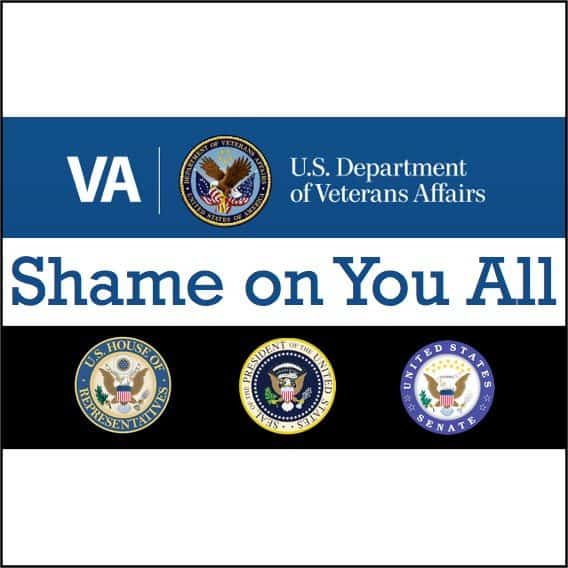 "My wife and I are totally dependent on my disability check.  Missing one check would throw my financial well being into a calamity…"
John, a PTSD veteran, wrote in yesterday about how a prolonged shutdown would impact him and his family.
Rather than hold his email and emails like it to myself, I thought it might be a better idea to begin posting stories from veterans around the country who will be devastated by a full VA Shutdown.
My hope is that stories like these will shame our incompetent Senate, House of Representatives, Department of Veterans Affairs, and President into bipartisan action.
I asked if John would be willing to share his story with the world under the condition of anonymity. He not only said yes, he said to use his full name.
Veterans should not be ashamed of how our trust in the system will now harm us, and John is a great example for other veterans who want to step forward with their story.
Let's hope John's story and those like it will help influence leaders to change direction.
Here is John's letter:
Dear Ben,

I just read this morning that if the shut down lasts until late October my disability payment may not be paid.  You know, this is really one hell of a note.  I'm rated at 70% but paid at the 100% rate for PTSD.  For both Congress and the Senate to operate this way could easily be labeled as treason.  It is absolutely disgusting that these men and women would enter into a game that could seriously injure the men and women who put their lives on the line to safeguard our country.

My wife and I are totally dependent on my disability check.  Missing one check would throw my financial well being into a calamity and my credit score would be shattered.  I don't think I need to go any farther down this path.  It would be a total disaster if my funds did not arrive as they have in the past.

John Price
If you would like me to share your story, please contact me on the contact page of this website. Keep it short but clear. Otherwise, reporters and those outside of the veteran community may not read it.