VRE Facts Sheet deceives TDIU Disabled Veterans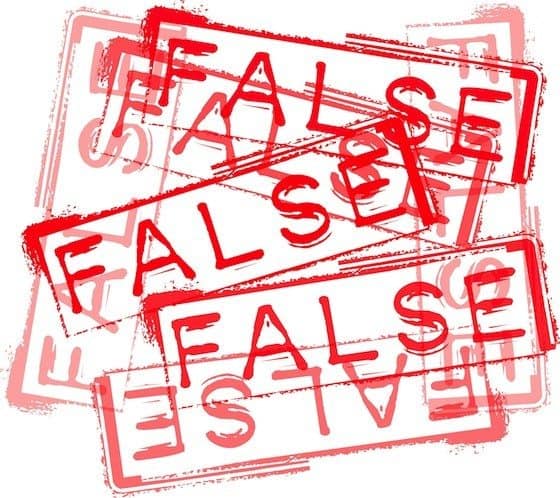 Last week, we touched base on a felonious VRE facts sheet the agency passes out to veterans seeking information on VA Vocational Rehabilitation. At the time of the publication of the VRE facts sheet, I asked veterans to give feedback if they noticed which fact seemed the most false.
After careful review, the most obvious false statement is the last one on the FAQ's sheet where VA claims participation in the program will not affect your disability rating.
The most troublesome quote on the Voc Rehab facts sheet reads:
What effect does all this have on my disability rating?

None. Participation in a vocational rehabilitation program will not trigger any rating action, nor does the percentage of your rating.
Over the years, I have heard many stories about the VR&E record being used against a veteran for the purpose of lowering the disability rating; there are so many of these stories that the claim seems shockingly dishonest. Use of VA Voc Rehab can affect a veteran's disability rating in certain situations.
For example, the most obvious instance where problems can arise is with veterans that have a TDIU rating. TDIU stands for "Total Disability Individual Unemployability." These are veterans deemed by VA to be unable to work through gainful employment. They will have a disability rating that is less than 100% but because of their inability to work, VA will give them an extra-schedular rating of 100% so long as the veteran does not earn more than the poverty rate in one year.
In that example, a veteran with TDIU may have their claim re-evaluated based on their success or failure within the program. The Veterans Benefits Administration will seek to review the file during an active claim even though the file is generally protected by a veteran's privacy rights.
The skinny on this issue is that the Veterans Benefits Administration may in fact review the documents in your VR&E claim while adjudicating related disability claims.
While this seems like it may make sense, it is unfortunate that VR&E chooses to publish data that is patently untrue. Other components of the FAQ's sheet are also questionable. However, this is the most glaring issue I could find.
[Download the VR&E FAQ sheet here]
#####
Benjamin Krause is an award winning investigative reporter, 
Veterans Benefits Law attorney
, and disabled veteran of the US Air Force, where he served in its Special Operations Command. He attended Northwestern University and  the University of Minnesota Law School using VA Vocational Rehabilitation. While in law school, Benjamin won his decade-long fight for full disability benefits and now helps others do the same with this website and his guide, the 
Voc Rehab Survival Guide for Veterans
. Since its first publication in 2011, the guide has helped the veteran community receive millions in untapped benefits through the VA Chapter 31 Vocational Rehabilitation & Employment program. Connect with Benjamin on  
Google+
,  
Twitter
,  
Facebook
 and 
LinkedIn
.