Want To Know Why The VA Claims Backlog Increased Last Month?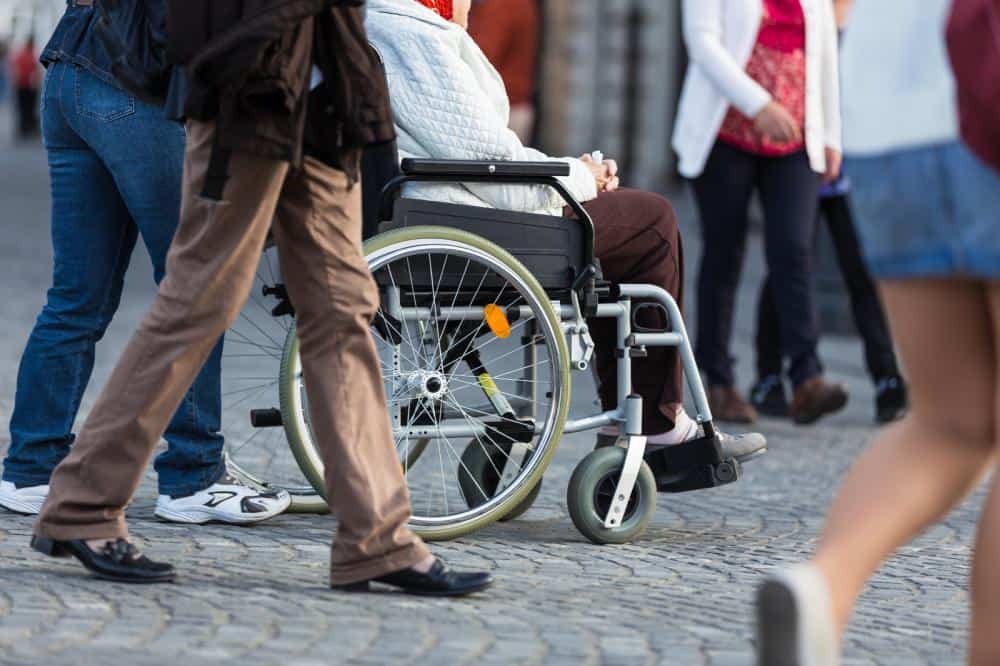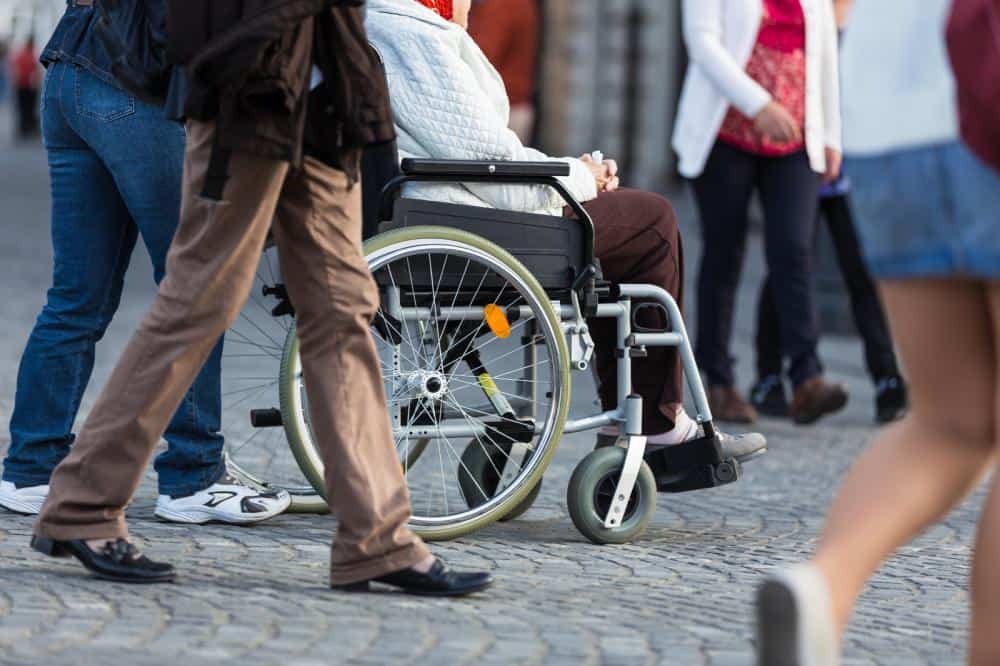 After years of following disgraced VA director Diana Rubens work the system, I came across a leaked email yesterday that gives insight into the claims backlog.
Rubens is the head of Philadelphia Regional Office whose fraudulent behaviors resulted in her being demoted and then reinstated after VA was unable to hold her accountable.
The reason? Her own boss at the time, Danny Pummill, was complicit in her fraudulent scheme, and since he was promoted after then undersecretary Allison Hickey stepped down, the court would not allow VA to hold Rubens accountable.
RELATED: Why Did Hickey Cover For Rubens, Graves?
Pummill actually took over as undersecretary but resigned some time later reportedly due to an insider deal benefiting a government contractor.
Rubens still leads Philadelphia RO, and in her leaked email, she highlighted that Trump's hiring freeze is partly to blame for the growing backlog documented last month.
RELATED: VA OIG Takes Action Against Corrupt SES Employees
As a result of the freeze, according to Rubens, VA "will not be able to maintain the progress in output to ensure [VA] can render quick, quality decisions to our Veterans."
For some quick background on Philadelphia RO, this is the facility that tried to spy on House Committee staffers investigating the destruction of a room of boxes of misplaced claims documents.
It is also the facility where a regional executive forced her subordinates to pay for an participate in psychic readings at her home. That executive, Lucy Filipov, was reportedly allowed to resign with a settlement and a clean employment record.
Diana Rubens forced out the former head of Philadelphia RO in tandem with her friend and colleague Kim Graves, who did the same at St. Paul RO.
Both reportedly took incentive pay they were not entitled to after literally taking demotions to run their respective facilities.
Rubens even moved her lover to the area after giving her a remote job, an act that, had a male executive done the same, abused his power while moving his concubine with him, that hypothetical male executive likely would have landed on a lead headline somewhere.
Below are the actual numbers for claims as of January 2017.
Have any of you ever noticed when VA is talking about how great of a job it is doing, the conversation only fixates on volume of claims or patients rather than on the quality of the services provided?
In 2013, VA's Allison Hickey was proud to announce they were expediting claims processing to fight the backlog. Many suspected the plan would result in many claims being incorrectly decided, resulting in a increased backlog of appeals rather than initial claims.
That concern became a reality now, and appeals have ballooned. The Board of Veterans Appeals is now taking 3-4 years to process appeals.
Willie C. Clark Sr., deputy under secretary for Field Operations, said the new system has improved efficiency for veterans and the result is that "they submit more claims."
Does this resonate with you? Claims go through quicker so veterans submit more claims? Or, is this a symptom of poor decision making quality resulting in veterans coming back for more bites at the same apple?
Data On Claims Backlog From Diana Rubens Email
Veterans Benefits Administration Top Achievements for Veterans, their Families, and Survivors
Data as of January 31, 2017
Compensation
· Paid nearly $74B to 4.66M beneficiaries in FY16

· 1.3M claims completed in FY16 – seventh year in a row of more than 1M claims!

· Completed 5.76M issues in FY16

· Consistently completed more than 100K claims per month, every month of FY16

· Reduced inventory 55.8% from 884K peak in July 2012 to 389.9K

· Issue-based quality is 95%

· Average days to complete a Veteran's claim is 119.4 days – a 228.6-day reduction from 348-day peak in Sept. 2013

· Now processing nearly 100% of disability compensation claims electronically via VBMS

· Completed over 6.89M rating and non-rating claims in VBMS and nearly 5.7M rating decisions in VBMS since inception

· Completed 3M non-rating and administrative action end products in FY16 – already completed 964K through end of Dec. FY17

· In FY16, 1 in 4 Veterans submitted their dependency requests online and 63% received payments in under 1 day

· Reduced dependency claims inventory from 269K peak in August 2014 to 101.9K – only 1.9K left to hit our FY17 agency priority goal of 100K
Appeals
· VBA completed 202K appeals actions (including full grant, SOC resolution, and certified/recertified to the Board of Veterans Appeals) in FY16 – a 20% increase over FY15 – 72K already completed through Jan. 2017
· From the end of FY16 through end of January FY17, VBA has increased the number of certifications to the Board, lowering the Substantive Appeal (VA Form 9) pending inventory from 50,157 to 46,564. That is a 7.2 percent decrease in inventory in FY17.
· Overall, VBA resolved 113,197 appeals in FY16 – over 15,627 more appeal resolutions compared to FY15
Access
· Nearly 6.26M registered eBenefits users
· National Call Centers (NCC) answered 4.1M calls in FY16
· Average call wait time at NCCs is 1:32 minutes, and 100% of those calls are getting through: reduced the blocked call rate from 59% in FY15 to 0% through Jan. 2017!
· Provided more than 14K VA Benefits Briefings through the Transition Assistance Program to an estimated 378,000 transitioning Servicemembers and family members in FY16
Diana Rubens Email On Claims Backlog
From: VAVBAPHI/RO/DIR
Sent: Wednesday, February 15, 2017 8:38 AM
To: VAVBA/PHI/RO; VAVBA/PHI/WMBLDG
Subject: Feb 2017 Station Update
Good morning!  I hope you had a Happy Valentine's Day!
I wanted to take a minute to give you an update on so many terrific things going on for the Philly/Wilm ROs.
Let me start with an added thank you for so many of your whose performance in FY16 rose to the level of 'E' or 'O', as you should have seen that monetary thank you in last week's check.  In addition to the end of the year performance awards, we will continue to use our local awards programs (like Making a Difference and Birthday month) to recognize special contributions throughout this fiscal year.  You  can direct questions about awards to your immediate supervisor and or Division managers.   Again, a heartfelt thanks to all of you working diligently to deliver benefits and services to our Veterans and their family members.
At the beginning of this month, Loren Miller, our Acting NAD Director hosted a meeting here with all of the Directors from the ROs across the North Atlantic.   This meeting provided a unique opportunity for our VSCM, James, to interact with District leaders as we discussed VSC operations and the National Work Queue.   James and I walked away with the same message, although there have been some adjustments to how we get the work (through the Q), our focus remains on our Veterans who have been waiting the longest for their decision.  I'd ask that the VSC keep that in mind when addressing work in your queue.
Our SSD folks have been working with St. Paul SSD to consolidate a component of work done by our Finance folks – the review and adjudication of waiver requests – to St. Paul.  We have engaged employees and our labor partners throughout this process.   In order to support the employees working on the waiver consolidation, and in accordance with the National agreement, we will use the coming months to ensure refresher training is done for employees who have focused primarily on waivers up until now.  The outcome to keep in mind is that our Veterans, and other claimants, who are dependent on our benefits receive timely responses on debt waiver requests. 
I want to also let you know that I have provided AFGE a 'heads up' that VBA may see a return to mandatory OT as our national claims backlog has teetered around 100,000 claims (about 25% of our inventory).  If VBA were to re-establish mandatory OT, I believe VBA would first engage nationally with our Labor Partners.  And if/when the guidance came, we would engage locally to ensure we met our labor obligations, and provide the greatest flexibility to the workforce here.  I believe the potential return to mandatory OT is a result of several factors – not the least of which is our slip up in backlog, but the hiring freeze also results in a concern that as an organization we will not be able to maintain the progress in output to ensure we can render quick, quality decisions to our Veterans.  Unless a decision is made at a national level to resume mandatory OT, it will not be implemented locally. 
In the VSC we have talked for quite some time about the likelihood that we will get new performance standards for individuals.  I believe we are on the verge of seeing new VSR standards released by VBA for use across the nation.  As I review the locally negotiated process for implementing such a change, we will stay focused to get the standards in place as quickly as we can.  I  want to ensure VSRs in the VSC have as much time as possible to get familiar with the new standards, so that as we move through the end of the first half of the year, you enter the second half with time to ensure your success and exceptional service to our Veterans.
Lastly, I'd mention that between now and the end of March, we will have a host of visitors from both inside and outside of VBA.  This week we have EEOC visiting as part of VA review, we also have a standard OIG Benefits Inspection Division (BID) review going on in Wilmington, which will be followed by a BID visit here in Philly later this month.  The IG focus will be on a standard visit protocol, with current topics for review being SMC, TBI, proposed reductions, system compliance and special correspondence.  For the month of March, we will see various VBA elements – from Comp Service, BAS, P&F and NAD – spend time with us.  We have done a tremendous job over the last year improving processing, local procedures and more importantly, service to Veterans.  I'm proud of the work we've done, work you've  done, and you should be too.  Please be open and honest should you have any of the above folks ask you any questions.
I'm including the link to the monthly reminder of what we have done VBA wide for Veterans, family members and survivors we serve every day. 
I'm also including the message from our new Secretary, Dr. David Shulkin – who coincidentally grew up in the Philly area, so he knows "who we are" – let's show him how well we do!
Diana