MLK Day – VA Still Silent On Victims Of Racist Forum Of Hate Veterans Law Judges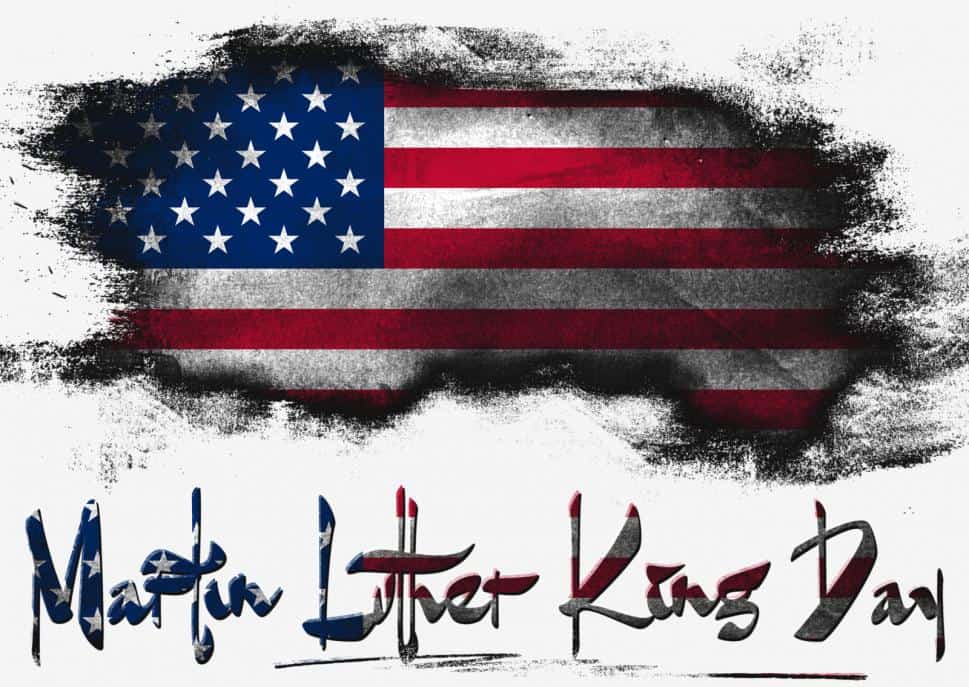 This Martin Luther King Day, it is important to note VA has not announced a fix for any veterans impacted by racist "Forum Of Hate" veterans law judges.
At a time when the mainstream media demands statements from wrongdoers in repentance of sex crimes, racism, etc, the media has been very light on addressing racism run amok at the Department of Veterans Affairs under former President Barack Obama.
Earlier this year, reports surfaced that VA investigated rumors of a "Forum Of Hate" containing racist and bigoted slurs from veterans law judges and attorneys working at the Board of Veterans Affairs from 2008 to 2015. IG substantiated the allegations and ultimately the judges appealed their terminations to the Merit Systems Protection Board (MSPB).
RELATED: Board Chief Steps Down Amidst Racism Inquiry
Forum Of Hate Allegations Substantiated
The MSPB confirmed the majority of allegations and upheld the termination of at least two individuals. The others involved in the "Forum Of Hate" did not apparently push back against termination.
While the individuals that were caught were dealt with, the agency has not addressed how they plan to deal with "Forum of Hate" victims. Those groups impacted could include practically any minority and women and homosexuals and rape victims.
RELATED: MSPB Upholds Removal Of Attorneys Involved In 'Forum Of Hate'
Veterans Law Judges Score A Pass From Mainstream Media Post MSPB
That is a lot of hate and a lot of bigotry to go around. And it seems important to note that no other members of the news media wrote about the MSPB decisions.
No one. Not NY Times. Not USA Today. Even The Daily Caller was quiet.
They all gave VA a pass on racism and bigotry once it was confirmed by MSPB.
How has VA addressed the racism and bigotry that may have impacted decisions adjudicated by these racist or sexist or bigoted individuals?
So far, the agency is silent on what it plans to do. Since the mainstream media did not care enough to write about it when the decisions came out at the end of last year, I supposed VA thought it did not warrant attention.
I suggest this MLK Day, let's email our respective lawmakers and President Donald Trump to see what they will do to protect minority groups impacted by these individuals.
Google Quietly De-Indexing DisabledVeterans.org
As an aside, if you search for "forum of hate" using Google News, at least as of yesterday, my articles under "news" are not showing up on the topic.
RELATED: VA Spending $24k Per Month To Compete Against Small Publishers
Over the past six months, Google has deindexed over 80 percent of the keywords here and smashed the organic search value of the site by 97 percent, dipping from $16,000 per month to $379.
Luckily, I was not advertising on the website and never relied on those funds, but if I had, imagine doing the same amount of work while receiving a 97 percent pay cut? I had no idea the site had that much value to Google.
RELATED: VA Shuts Off Google Adwords Campaign After Caught In 'Gross Mismanagement'
But why is Google doing it?
I have exposed enormous scandals benefiting veterans of all races and genders since 2010 starting with exposing that VA Vocational Rehabilitation was refusing to grant benefits to deserving veterans but instead misleading vets.
That was my first big scandal exposed even before writing here.
In 2011, I wrote the Voc Rehab Survival Guide and began selling that to help fund the software needs and planning for this website with the goal of turning this platform into a news resource for veterans focused only on VA.
(Yes, it takes money to create a news publishing platform.)
In 2012, I exposed VA selected bad contractors to process disability compensation claims forcing an increase in the backlog and testified before the Democratic Platform Committee on how to help veterans:
In 2014, I exposed the outlandish nature of the "crow flies" rule for Veterans Choice to the new media, which eventually made it on The Daily Show after hitting the airwaves via KARE 11 reporter AJ Lagoe:
That same year, I also exposed how VA used taxpayer dollars to engage in over propaganda schemes while also using Soviet-style patient flag systems to harass veterans:
In 2015, I was also asked to provide written testimony to the House Committee on Veterans Affairs about problems veterans experience when seeking benefits from VA Vocational Rehabilitation & Employment. Reforming that program is a pet project of mine, and I manage a 23,000 member Facebook Group I founded in 2009 to help increase transparency.
From 2015-16, I exposed through the press that VA used unqualified doctors to evaluate veterans for traumatic brain injury. That was a massive nationwide scandal, and AJ Lagoe at KARE 11 turned it into a national story that led to an IG investigation:
In 2017, I exposed through the press that VA was wrongly denying payment to disabled veterans forced to use non-VA emergency room services due to an emergency. That massive scandal also led to a national investigation starting with KARE 11 that is now being investigated by IG:
In between all those years were numerous smaller victories I will not get into here, but suffice it to say we have been winning, that is until mid-2017.
My reward 8 years later?
Google is making sure fewer Americans read about the crimes, fraud, waste, or abuse on my website (at least for now). I must need approval from Snopes.com to be legit.
And since perception is reality, most Americans will continue to read news stories and puff pieces put out by yellow journalists on the dole telling our country how great the Department of Veterans Affairs is.
Nice. So not only are we fighting VA's tens of millions within its propaganda spin-and-stonewall machine, but Google is also ensuring fewer and fewer Americans read news stories and commentary from independent journalists like me. Fantastic.
RELATED: VA Pays Millions For Spin-And-Stonewall Machine
Meanwhile, no one else is talking about these hard issues and exposing VA's lack of interest in developing a fix for those harmed by its racist employees who were responsible for adjudicating countless veterans' appeals.
So, Um, Help…!
Anyone with feedback on how to address small publishers being de-indexed by Google News, and Google generally, please message below.
The big boys are not having nearly the problems that we independent publishers are experiencing, but since Google is pro-big business, pro-big brother, we should not be surprised at the level of narrative control we are seeing.
While Google says they support new and fresh content, they also appear to only reward highly homogenized, highly optimized content – – the kind of content generally created with massive budgets and editors.
As you will note, I added around 230 articles this year and still, the number of keywords, rankings, etc, has plummeted, while websites like "truehelp.com" (an Allsup division website) see massive increases in just two months for similar keywords.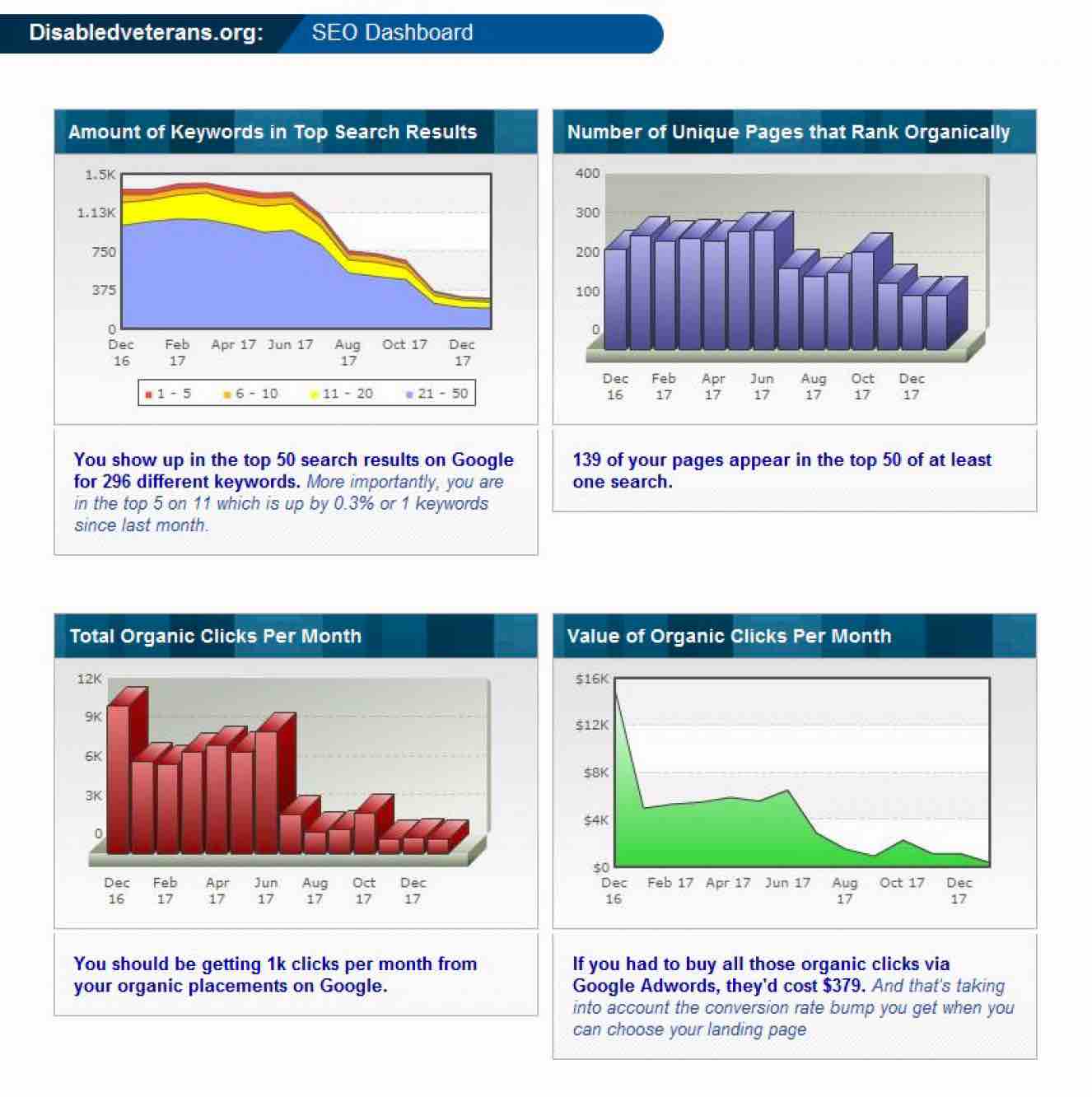 TrueHelp.com SEO In Two Months
Note that TrueHelp.com has been around for just two months based on the numbers I have from Spyfu.
If you take a quick look at their website, you may struggle to figure out how they could have more keywords showing up in top searches than a website that's been around for 8 years, exposed countless scandals, big and small, while also churning out new content almost daily.
I'm not bitter 😉

Forum Of Hate Excerpts
And back to racism. I guess if we don't figure out why Google is crushing our search numbers, many Americans will never believe any federal employees, much less judges, could be members of racist forums. But in case someone does stumble across this article in the distant figure, they will be reminded of the truth of the matter.
Here are some of the slurs MSPB reviewed:
Respondent participated in an email chain on or about January 14, 2008, which ridiculed a BVA Deputy Vice Chairman's Puerto Rican accent. (Tr. Vol. II at 38-39; Agency Ex.  [*5]  3-D).
Respondent's reply referring to a "taco lunch" attempted to trump "the outrageousness of his [Bernard DoMinh] email" by further stereotyping and mocking the Deputy Vice Chairman's nationality. (Tr. Vol. II at 39-40).
Respondent participated in an email chain on or about January 14, 2008, which used homosexual slurs to discuss several BVA employees. (Tr. Vol. II at 40-41; Agency Ex. 3-D).
Respondent identified numerous BVA employees as homosexuals in response to the email using homosexual slurs. (Id.).
On or about March 21, 2013, Respondent participated in an email chain containing a picture of an all white little league team. In response to the picture, Respondent stated "[n]ice, but where are the white sheets? Gotta start them when they are young" and "of course my bad. 'Bon Fire' after every victory." (Tr. Vol. II at 41-44; Agency Ex. 3-C, 3-D).
Respondent's references to the Ku Klux Klan's (KKK) infamous hooded white outfits and the KKK burning crosses in celebration are racist and offensive. (Id.).
On or about August 28, 2013, Respondent participated in an email chain containing altered pictures of an FOH [*6]  member receiving an award; the pictures were altered to contain derogatory terms for Vietnamese people and also called an African American BVA Chief VLJ a "G-Pot." (Tr. Vol. II at 44-46; Agency Ex. 3-D).
Respondent's statement that the racist alterations to the pictures and other racial statements were "hilarious" encouraged and condoned the use of racist terms, regardless of whether one of the individuals in the photograph was an FOH member. (Id.).
Respondent replied to an email chain containing a picture of four female BVA employees; the email contained derogatory terms to describe having sexual intercourse with one of the females in the picture. (Tr. Vol. II at 47-48; Agency Ex. 3-D).
Respondent participated in an email chain on September 11, 2013, where another FOH member described a BVA Chief VLJ using inappropriate terms and describing her treatment of another BVA employee. (Tr. Vol. II at 48-49; Agency Ex. 3-D).
Respondent replied to the email describing the BVA Chief VLJ as being a "total bitch" to the BVA employee; the reply did not use any sexist or racist terminology. (Id.).
Respondent sent an email on September 19, 2013, containing [*7]  a news article he altered. (Tr. Vol. II at 51; Agency Ex. 3-C, 3-D).
Respondent altered the news article by adding the following sentences: "[t]he opponent, a fast food working, basketball type playing man, indicated that such talk just wasn't cool. He left, timidly, when 11 people causally tossed ropes at him." (Resp. Ex. B-7(1)).
Respondent's use of "fast food working" and "basketball type playing" refers to African Americans and are offensive racial stereotypes. (Tr. Vol. II at 53; Agency Ex. 3-C).
Respondent's statement concerning tossing ropes refers to the KKK's use of ropes to lynch African Americans. (Agency Ex. 3-C).
Respondent participated in an email chain on or about December 13, 2013, which ridiculed a BVA Deputy Vice Chairman Puerto Rican accent. (Tr. Vol. II at 54-55; Agency Ex. 3-D).
Respondent's reply stating "[m]ore likely he'll roll on Dennnneeeeeese CheeeOpeeeeta and Jeeemy Marssshhhh" further stereotyped and mocked the Deputy Vice Chairman's nationality. (Id.).
On January 30, 2014, Respondent sent an email calling another VLJ an "Ewok." (Agency Ex. 3-D).
On January 30, 2014, Respondent participated  [*8] in an email chain where Mr. Charles Hancock made a reference to two male BVA employees engaging in oral sex. Respondent's reply to the homosexual comment was "[y]ou're on fire today Chuckles," to which Mr. Hancock stated "I am clearly filled with hate. Need to stop." Respondent then replied "[n]o!! actually keeps it sane here." (Agency Ex. 3-D).
Respondent's comments to Mr. Hancock's emails condoned and encouraged Mr. Hancock's homosexually charged comments. (Tr. Vol. II at 55-56).
Respondent participated in an email chain on or about May 20, 2014, which included racial and homosexual slurs. (Tr. Vol. II at 59-60; Agency Ex. 3-D).
In the email chain, Respondent refers to two male BVA attorneys as "butt-buddies," and a Chief VLJ as "charo." (Agency Ex. 3-D).
The FOH used "Charo" to mean someone of Spanish decent. (Agency Ex. 3-C).
Respondent used "butt-buddies" to imply two BVA employees were homosexual. (Tr. Vol. II at 59-61).
Respondent only stopped sending FOH emails because he was "caught" by the VA OIG. (Tr. Vol. II at 88).