Why Are VA Police Body Slamming Elderly Veterans?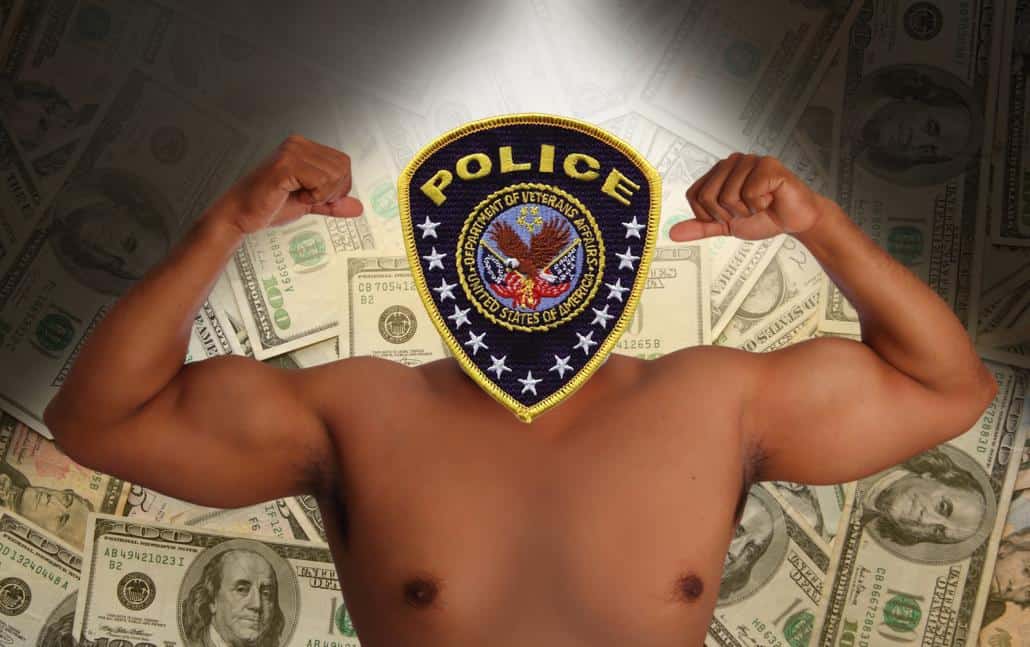 Congress is investigating widespread abuse of veterans by some VA police whose acts of abuse include body slamming veterans resulting in death.
Last Tuesday, the House Committee on Veterans Affairs held a hearing exposing new details of body slamming of veterans and other uses of excessive force. Are they watching too much WWE on break? Why are these reports surfacing?
One example was a 65-year-old veteran who tried to leave a VA facility who was blocked by VA police. Rather than deescalating the matter, VA police body slammed the elderly man.
The family of that veteran won a $500,000 settlement from VA after filing a tort claim.
"They pretty much took him, slammed him to the ground, hit his head and he ended up dying," said Democratic Rep. Gilbert Cisneros, a vocal critic of the VA police.
Another elderly veteran at a VA in Missouri recently died after being slammed to the ground by VA police resulting in his death. There, the veteran was behaving erratically, possibly due to symptoms of stroke.
"I mean really what are they doing over there," Cisneros asked. "Why are we having these situations where individuals are being injured or hurt or killed?"
Spinal Injury
One veteran was slammed to the ground after a spinal cord surgery.
Rep. Kathleen Rice, D-NY, addressed the confrontation.
"He was literally body slammed onto the ground, with his arms twisted behind his back," Rice said. "This is someone who was post spinal surgery – he informed them of that, 'I can't breathe, I just had spinal surgery.'"
Officers kept the man on the ground and refused to take off his handcuffs. A physical therapist attempted to deescalate the matter by informing the police that the veteran was not a threat, but the police refused to stop.
Fraudulent Allegations
That veteran was later prosecuted federally based on false and fraudulent allegations from a VA clinician about the altercation. That employee apparently illicitly entered the veteran's medical records and input false information.
What do you think happened to the employee?
Poor Management Blamed
A recent audit of these confrontations revealed poor management and staffing shortages had a lot to do with the confrontations. The agency plans to employ training improvements as well as new security management strategies.
Since 2014, I have covered this topic of improper and aggressive treatment of veterans putting both veterans and other clinicians at risk.
RELATED: Veterans Still Stuck In Communist-style Flagging System
Clearly, the agency has failed to appropriately train its staff related to veteran interactions and de-escalation. The evidence of this poor training are stories like those covered at the hearing, the IG report, and the USA TODAY piece covering the matter.
The pattern and practice of improper veteran treatment do not stop with police, however.
Disruptive Behavior Committee
For years, VA has made use of its Disruptive Behavior Committees that limit some veterans' access to health care claiming the veterans are disruptive.
RELATED: VA Officials Paint Veterans As Crazed Psychos
The problem with the program has been a longstanding misunderstanding as to what kind of behavior counts as "disruptive" versus merely advocating for one's rights or disagreeing with a VA clinician.
RELATED: Illegal Complaint Strategy Against Veterans Exposed
Veterans frequently report improper retaliation by clinicians once a disagreement surfaces about the course of care a veteran may object to. Frequently, these veterans report being placed on lists or even being reported to a Disruptive Behavior Committee.
The due process issue with the committees has been the longstanding practice of not allowing the veteran a chance to confront the accuser or even to know about the nature and extent of the allegations prior to rendering a decision.
RELATED: Communist-style Flagging System Exposed
I anticipate problems like this being dealt with appropriately so long as VA takes the time to train its staff and veterans in a more holistic manner.
I remember a few years ago we caught VA banning veterans' cell phones even though many veterans need their cell phones to keep track of treatments and medications. We exposed it here and were able to reverse the policy.
But, it seems clear VA thinks many veterans are simply crazed psychos who need overt control and body slamming when we really get out of line.
Do you have any experience with VA police you'd like to share? What about the Disruptive Behavior Committee process or flagging?