Should Veterans Be Wary Of New Urgent Care Expansion?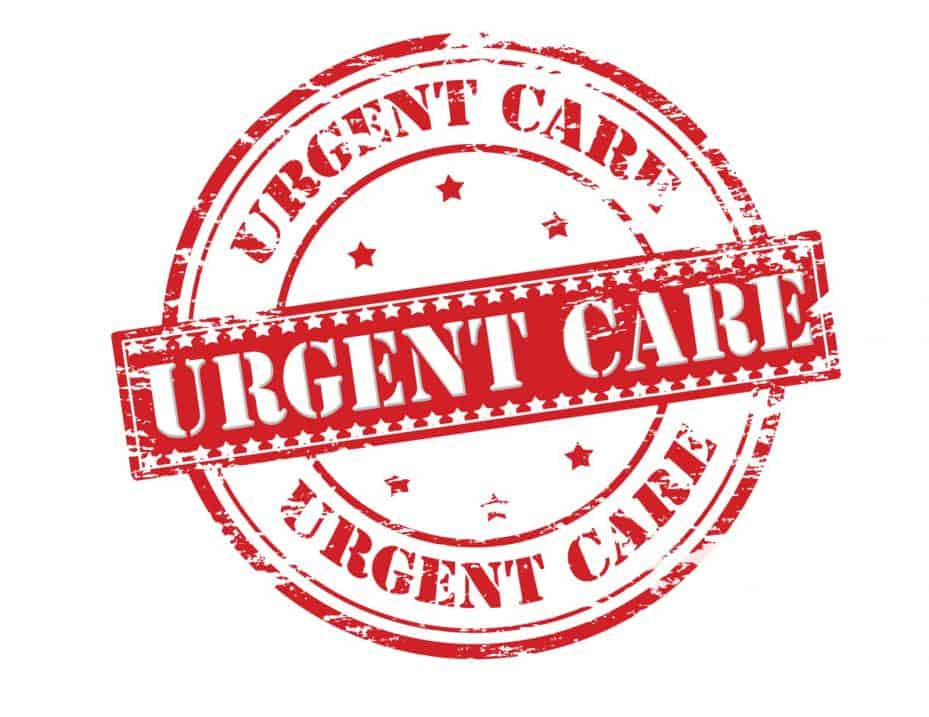 Veterans like myself were thrilled at the news we can all use non-VA urgent care centers when needing urgent care, but is there a hitch?
One of the newest expansions following the VA Mission Act's passage is the urgent care provision. Veterans actively enrolled in the VA health care system can now seek local urgent care when needing non-preventative care.
Or, at least that is what we were told, at first.
New Urgent Care Details
However, new details are slowing dripping out that the urgent care provision of the Mission Act may have a lot of the problems veterans experienced with emergency room visits outside the VA system.
Some of you may recall I had my own run-in with the non-VA emergency room denial program 'er payment program. For years, VA was wrongly refusing to pay for emergency room visits touting some obscure "prudent layperson" standard.
RELATED: VA Spins Non-VA Care Story
Basically, if a prudent layperson would not go to the emergency room when experiencing chest pains, then a VA adjudicator would refuse the bill to the tune of thousands or tens of thousands of dollars.
Ouch!
Prudent Layperson
The point is that when a person is in distress, perhaps using a "prudent layperson" standard is inappropriate to begin with. No matter, VA used it as the basis for denying veterans billions – – yes billions with a "b" – – in emergency room visits, sticking sick veterans with the bill.
RELATED: VA Mishandles Non-VA Healthcare Payments
Now, with the urgent care non-VA system rolling out, can we expect a brighter future or will bean counters strangle the benefit?
I think the answer we all hear in our heads like a canary in the coal mine is a faint "you betcha."
What I have understood is the urgent care program will use similar or the same adjudication system that hammered us when seeking emergency room care.
RELATED: Bad Faith Insurance Denials Of Non-VA Emergency Care
Whenever a VA adjudicator decides a prudent layperson would not think a condition required urgent care, then I'd bet you can expect a denial in the mail. While most urgent care visits are a lot less than emergency room visits, one can assume a ton of veterans may get caught up in the confusion.
Other Red Tape
There will also be a few other red tape related issues like making sure the urgent care you pick happens to be within VA's network. If you make an error when picking the facility, you will have to pay for the visit out of pocket.
Aside from the red tape, once the program gets ironed out, I think veterans will enjoy the benefit. It may be a tough road until we get there, though.
Breakdown Of Payments
Veterans using the civilian urgent care option may need to make a co-payment depending on what VA Priority Group they belong to. VA apparently will approve three free visits per year, but I am not sure how that works or who decides the cap.
Priority Groups 1-5. This group will have three free visits per year. All visits after that require a co-payment of $30.
Priority Group 6. If the visit is linked to combat and chemical exposures like Agency Orange, the first three visits are free. Subsequent visits are $30. If not related to the condition, co-payment is required for all visits. If the visit is not related to these conditions, the co-payment is $30 per visit, for all visits.
Priority Groups 7-8. Co-payment is $30 per visit.
Flu shots will apparently be free for any veteran eligible under the program.
Prescriptions
The program currently suggests using the VA network pharmacy if you receive a prescription from the urgent care center. If you use an out-of-network pharmacy, you'll need to pay full price and seek reimbursement from VA later.
Prescriptions for conditions VA considers routine or maintenance drugs, those will still need to be filled by VA. This last one concerns me a bit since I can think of a ton of scenarios where the pills might be urgently required for a routine condition – – but where VA refuses to reimburse under this provision.
Here are some details about the copay situation: https://www.va.gov/COMMUNITYCARE/revenue_ops/copays.asp.