Will Trump's Next Pick For VA Secretary Have Their Career Ruined, Too?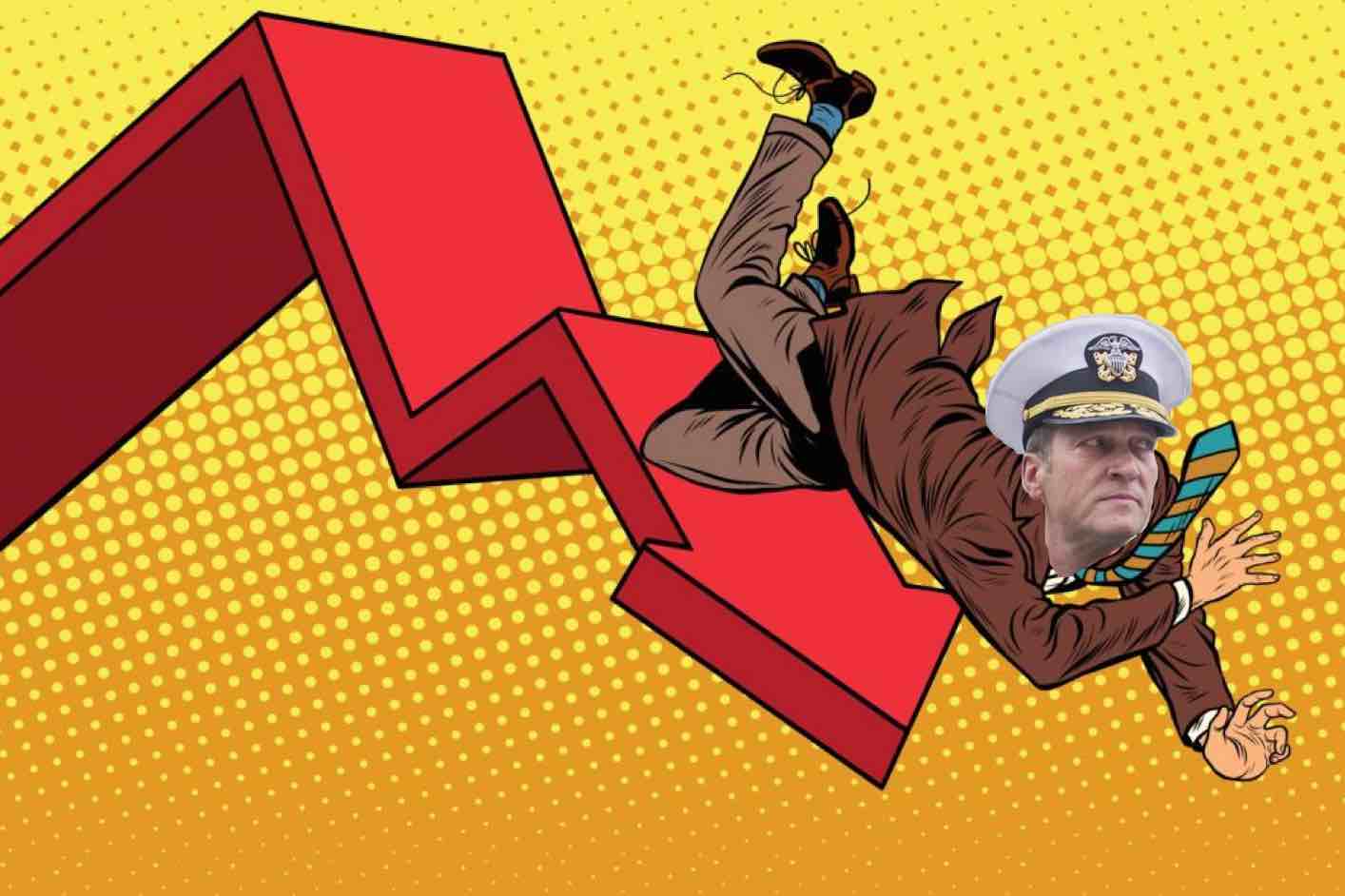 So far, President Donald Trump is batting two for two in picking nominees for VA secretary who go on to have their careers ruined in short order.
Former VA secretary David Shulkin served for barely one year in the top role after now having his career ruined due to political infighting and ethical missteps. Shulkin is the first secretary to be fired in some time, much less to be fired over Twitter. One can imagine he will not get the big seat at his favorite Philadelphia country club.
Recent nominee Ronny Jackson experienced an immediate attack from Sen. John Tester (D-Mt) that not only pressured Jackson to withdraw but also resulted in Jackson not returning to his previous role as the President's doctor, either.
While Jackson denied allegations against him, Washington Post acknowledged the allegations are hard to prove and disprove. The Secret Service indicated the allegations in at least one instance and Tester's office has yet to release supporting documentation of allegations emanated from them.
Jackson Should Be "Investigated"
"I think some of those allegations do warrant being investigated," said Rep. Trey Gowdy (R-SC) on Face the Nation.
"I don't think you want members of Congress deciding whether or not the prescribing of Ambien is within the course of a professional medical practice," Gowdy said. "In fact, I can't think of anybody less well-qualified to decide whether Ambien should be prescribed than a bunch of lawyers."
Nice. Not to say the allegations are fraudulent or not, but the hammering of the past secretary and most recent nominee should make any future nominee think twice, especially if he or she lacks support from certain segments of the veteran community.
Switching gears, an op-ed in The Hill recently addressed a major question the next VA secretary will need to answer: How will VA provide the care it claims to provide?
Advocate Rory Riley answered this question by calling into question the agency's scam-like assertion that it is the nation's largest "integrated health-care system" without delivering much integration despite a budget that has quadrupled in the past 17 years.
"Is VA A Scam?" Excerpt
Here is my favorite excpert from Riley's article below in italics:
Like the public education system, the VA health-care system cannot be fixed with a simple court order or piece of legislation that demands integration. Even if Congress ordered the VA to have the same choice and access to health care as everybody else (which seems likely, given the Administration's repeated statement of VA-related priorities), the result would include chaos, resistance and a slow path to acceptance.
Many aging veteran don't have the ability to let this path take its course, so, let's start shifting the conversation from whether veterans should have the same access as those in other government health-care programs (such as Medicare, Medicaid, Tricare and ObamaCare) to how to provide veterans with such access via a truly integrated health-care system.
By definition, an "integrated health-care system" is "a network of organizations that provides, or arranges to provide, a coordinated continuum of services to a defined population and is willing to be held clinically and fiscally accountable for the health status of the population served."
Although the VA currently professes to be "America's largest integrated health-care system," this simply isn't true.
VA has struggled with long wait times and an inept community care program, resulting in an inability to provide a continuum of services to veterans and more importantly, has not been held clinically or fiscally accountable for veterans' health — the VA's budget has quadrupled since 2001, yet some veterans still struggle for access to care.
…
To remedy this problem, the American people must accept the fact that forced participation in a separate system of veterans' health care, while noble in theory, is unequal in reality. Rather than attempting to maintain a separate health-care system for veterans, let's allow veterans the choice to use the same system everybody else uses, which would also result in better care as plans and providers, including the VA itself, would compete to provide our veterans with the care they have earned.
Riley's op-ed excerpt above makes me wonder how much VA has paid, to date, for marketing firms to spin reality to make VA seem like its healthcare system is more "integrated" than it truly is.
RELATED: Health Net Slammed For Poor Management Of Veterans Choice
Choice Funding Mess With A Touch Of Backlog
With problems like the Veterans Choice Program mess where the program runs out of money every few months and the looming benefits appeals backlog – – when coupled with the horrific track record of Trump's Cabinet picks hitting the pavement much quicker than in previous administrations – – do veterans stand much of a chance with any new nominee?
RELATED: Veterans Choice Out Of Money, Again, Again, Again
Anyone who would be an acceptable choice of the Big Six dinosaur VSOs, entrenched VA bureaucrats, and the majority of Democrats and Republicans, would be a major player in the Iron Triangle. And, anyone with options would likely second guess whether to take on a career bender like running VA. Apparently, even being nominated can take your career down a peg or two.
In this climate, I doubt veterans will get a quality nominee, but let's hope. However, Trump needs to rethink how he selects and treats his Cabinet members. Firing over Twitter is poor form, and when you are dealing with candidates who could otherwise be well-paid CEOs of major corporations, airing dirty laundry via tweet will shrink your candidate pool in a flash.