FAIL – Tomah VA Let 63 Key Healthcare Policies Expire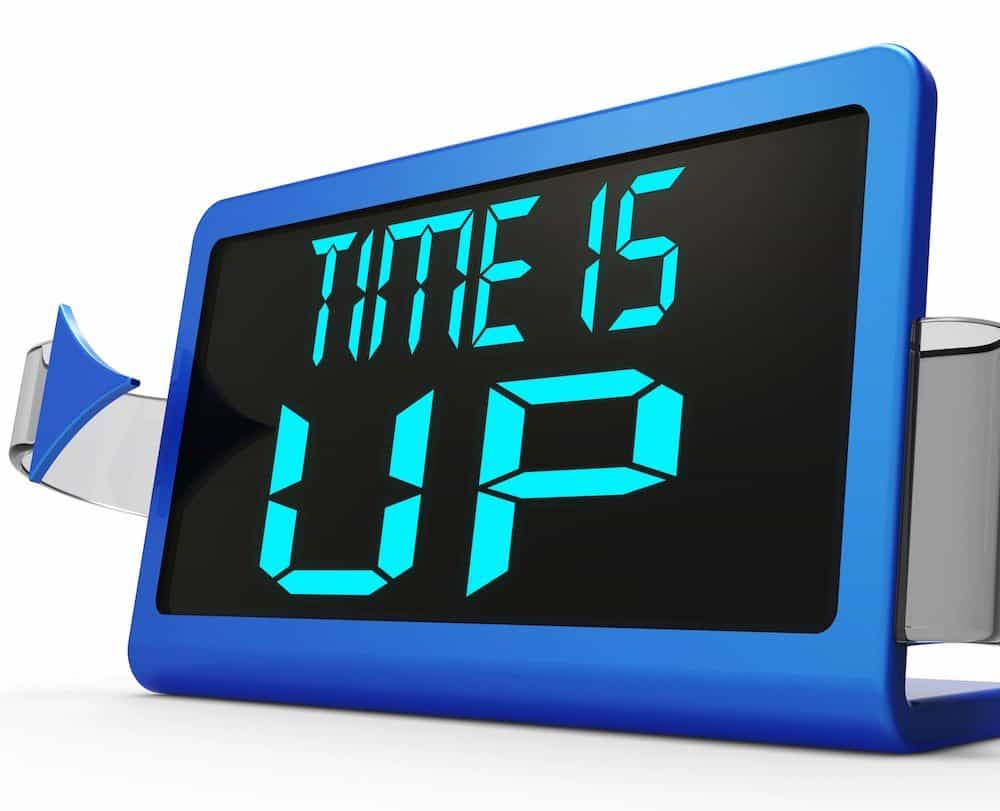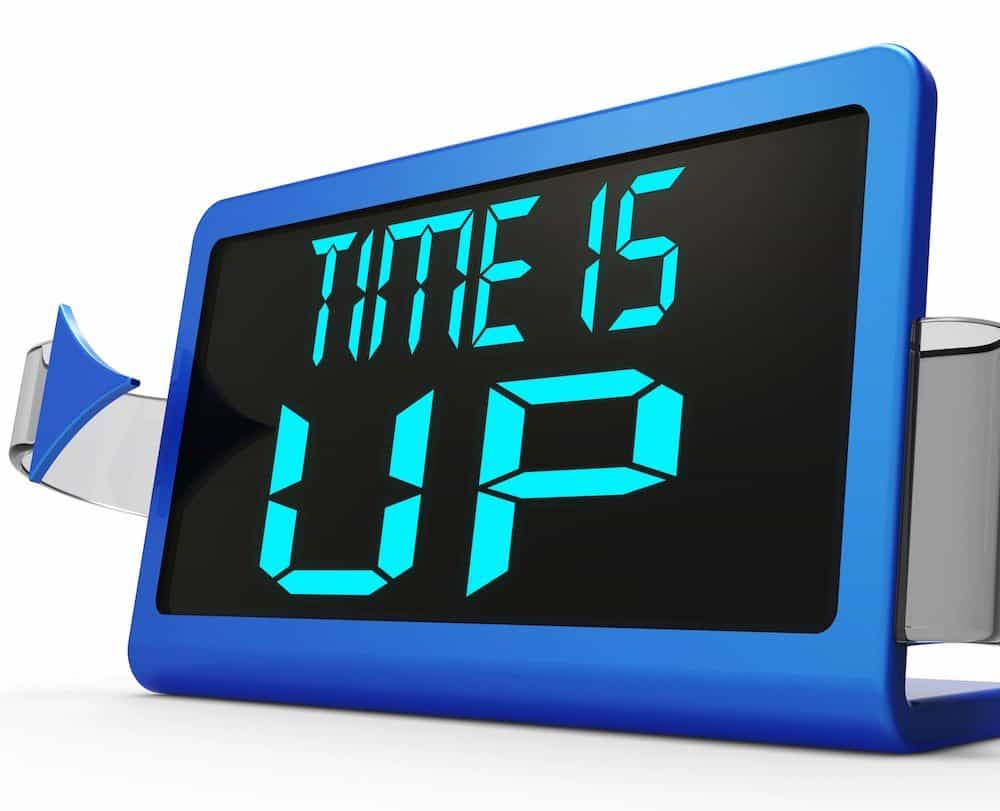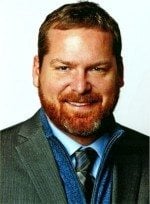 This year, Tomah leadership chose to let 63 key healthcare policies expire or stay expired in violation of Veterans Affairs requirements and putting more veterans' lives at risk.
So while VA employees at Tomah VA partied, played Hungry Hippos, Ghostbusters Vaccines, and engaged in OIG whitewashes, Tomah VA leadership was too busy to do its job.
According to an Excel document containing all 300+ policies, at least 63 policies are expired – many of those policies were expired for numerous years. I forwarded that Excel document to the House Committee on Veterans Affairs for examination yesterday given the extreme nature of this dereliction of duty and the risk to veterans' lives in real time.
Some VA employees are still at the facility who have failed to update vital health care policies that instruct clinicians in best practices during emergencies. So I hope VA takes action to update the policies.
But really, how did VA OIG miss this key failure during its numerous investigations and whitewashes? Hear no evil, see no evil?
WHY VA MUST UPDATE ITS POLICIES
Are you asking yourself, "Why does this matter?"
If you are wondering "why" protocols and policies matter, it is because failures to update these documents can put patients at risk of injury or death from expired medical treatment standards. For example, Tomah VA failed to create a mandated stroke protocol for years. When patients suffered a stroke, including the late Thomas Baer, Tomah VA clinicians were unaware of standard protocol for stroke treatment in rural facilities. Sadly for Baer and other veterans, they died.
Some of the Tomah VA's expired policies a more than three years past the expiration date. Some of the key policies and procedures are:
Identifying and Coding of High Risk Patients, expired since 3/26/12
Rules Pertaining to Patient Privileges on Mental Health Units, expired since 5/5/12
Outpatient Care Timely Access Scheduling, expired since 6/10/13
Violent Behavior Protections Program, expired since 3/4/14
Interim Life Safety Measures, expired since 2/5/15
Patient Rights and Responsibilities, expired since 3/1/15
Inter-Facility Referral and Transfer Policy, expired since 11/5/15
Does it seem like updating any policy dealing with "high risk patients" should have a high likelihood of being updated on time or at least without a couple days of expiring? What about "interim life safety measures?"
Do you think "patient rights" should matter enough to update? What about a policy telling you how and when to transfer an ill or injured patient to an emergency department?
If you answered, "Hell yes!" like practically ever other red-blooded American with a functional brain, your answer is not the same as numerous senior leaders at Tomah VA or national VHA leaders. These are people responsible for tens of thousands if not millions of American lives. Those same officials make well over six figure salaries plus bonuses.
Your "yes" answer likely makes you part of the 99% of sane Americans.
@TomahVAMC - It's time you join the sane 99% of Americans. Update policies!!
TOMAH VA EVENTS THIS YEAR
To help explain the scope of this dereliction of duty, the reality is that dereliction did not occur because Tomah VA leadership was too busy with good honest work. One example really got under my skin. The day after Under Secretary Carolyn Clancy provided testimony to Congress about deaths at Tomah VA, she then attended and spoke at Tomah VA's annual art party rather than helping investigate the ongoing scandals at the time. She attended the event alongside VA leaders and the Wisconsin Beauty Queen.
SEE IT: Tomah VA Creative Arts Festival
Here are my favorite videos from various other activities this year:
GHOSTBUSTERS VIDEO TOMAH-STYLE
TOMAH VA HUMAN HUNGRY HIPPOS GAME
EXPIRED TOMAH VA POLICIES
| | | | | | |
| --- | --- | --- | --- | --- | --- |
| # | MCM # | DATE SIGNED | REVISION DUE DATE | NAME | KEY WORDS |
| 1 | MH-25 | 3/26/09 | 3/26/12 | Identification and Coding of High Risk Patients | Identification, high-risk, code status. |
| 2 | MH-19 | 5/5/09 | 5/5/12 | Rules Pertaining to Patient Privileges on Mental Health Units | Privileges, absences, restrictive measures. |
| 3 | HAS-13 | 6/10/10 | 6/10/13 | Outpatient Care Timely Access Scheduling | priority groups, priority scheduling, Means Test, co-payments, electronic wait list, pre-registration, incarcerated veterans, fugitive |
| 4 | FS-75 | 11/15/10 | 11/15/13 | Construction Management | construction, project, shutdown, engineer, design, punch list, moves, activation, lessons learned |
| 5 | FS-37 | 12/1/10 | 12/1/13 | Respiratory Protection Program | Respirator, Asbestos, Tuberculosis |
| 6 | FS-20 | 12/7/10 | 12/7/13 | Emergency Power System | interruption, power outage, generator system, generator outage, generator test announcement,; EPSS, NFPA 99; NFPA 110 |
| 7 | FS-40 | 12/20/10 | 12/20/13 | Asbestos Control Program | respirator, environment, health, friable, ACM, glovebag |
| 8 | MH-29 | 3/4/11 | 3/4/14 | Violent Behavior Prevention Program | Disruptive, violence, violent, PMDB, prevention, behavior, VBPC, DBC, assault(s) |
| 9 | FS-71 | 4/7/11 | 4/7/14 | Green Environmental Management Systems Policy | GEMS, green, pollution, waste, conserving, environmental, recycling |
| 10 | 006S-09 | 5/16/11 | 5/16/14 | Parking and Traffic Control | vehicles, police |
| 11 | FS-43 | 8/9/11 | 8/9/14 | Hazardous Waste | EPA, hazardous waste, disposal, spills |
| 12 | FS-10 | 9/26/11 | 9/26/14 | Operation of Government Owned Vehicles | fuel, E-85, trip ticket, driving, accident, GSA vehicle, drivers license |
| 13 | FS-02 | 10/11/11 | 10/11/14 | Mercury Reduction Program | Hg |
| 14 | FS-08 | 11/4/11 | 11/4/14 | Conservation of Energy and Natural Resources Program | electrical, water, conservation |
| 15 | FS-11 | 12/1/11 | 12/1/14 | Space Planning Team | moves, Life Safety Code, Equipment, room request |
| 16 | FS-18 | 12/6/11 | 12/6/14 | Defibrillator Testing, Inspection, and Maintenance | biomedical, biomed |
| 17 | FS-72 | 12/13/11 | 12/13/14 | Air Filtration Maintenance | air filtration, air exchange, ventilation system, safe environment, HVAC, negative pressure, airborne |
| 18 | FS-06 | 12/21/11 | 12/21/14 | Preventive Maintenance Program | equipment, incident history, inventory file, personal property |
| 19 | FS-09 | 12/21/11 | 12/21/14 | Equipment Inventory and Repair History File | equipment changes, PM. VA Form 90-2237 |
| 20 | FS-15 | 12/21/11 | 12/21/14 | Equipment Maintenance By Vendor | medical center equipment, leased/loaned, equipment repair |
| 21 | FS-24 | 12/28/11 | 12/28/14 | Recycling Management and Pollution Prevention Policy | co-mingle disposal, pollution-prevention, trash removal, sensitive data, and waste minimization |
| 22 | FS-30 | 12/28/11 | 12/28/14 | Petroleum Storage Tanks | Underground, tank drainage, tank spill, sewer, spills |
| 23 | FS-32 | 12/28/11 | 12/28/14 | Personal Protective Equipment | equipment, PPE, hazards, safeguards, MSDS, protection |
| 24 | FS-23 | 2/5/12 | 2/5/15 | Interim Life Safety Measures | safe environment, construction, inspections |
| 25 | 11-18 | 3/1/12 | 3/1/15 | Patient Rights and Responsibilities | Complaints, rights |
| 26 | MS-13 | 3/1/12 | 3/1/15 | Employee Health | Employee, Illness, Occupational Health |
| 27 | AH-135-01 | 3/2/12 | 3/2/15 | Utilization of Medical Center Golf Course | recreation golf |
| 28 | FS-31 | 3/5/12 | 3/5/15 | Electrical Safety | hazards, safe work place, personal protective equipment, electronic equipment |
| 29 | MS-10 | 3/5/12 | 3/5/15 | Routine and Emergent Procedure | Emergency, routine, ambulatory care, surgical, procedures, universal protocol, invasive, dental clinic |
| 30 | FS-07 | 3/7/12 | 3/7/15 | Loaned Leased Rented Equipment | PM, PMI |
| 31 | FS-13 | 3/7/12 | 3/7/15 | Control of Ward Television Sets | TV, unit |
| 32 | FS-16 | 3/7/12 | 3/7/15 | Cleaning Maintenance and Repair of Wheeled Chairs | commode chair, geriatric chair, shower chair, chair washer |
| 33 | MS-03 | 3/7/12 | 3/7/15 | Emergency Services | Emergency, ESC, 911, Code, ACLS, BLS, CPR. |
| 34 | MS-22 | 3/7/12 | 3/7/15 | Acute Coronary Syndrome (ACS) and Acute Myocardial Infarction (AMI) | Ischemic, heart, disease, cardiology, coronary, and myocardial infarction. |
| 35 | MH-15 | 3/22/12 | 3/22/15 | Compensated Work Therapy Program | Homeless Veterans Supported Employment (HVSEP) |
| 36 | MH-22 | 3/23/12 | 3/23/15 | Incentive Therapy (IT) Program | Compensated Work Therapy (CWT), Incentive Therapy (IT), Vocational Assistance Employment (VAE) |
| 37 | MS-27 | 4/7/12 | 4/7/15 | Influenza Vaccine Policy Statement | Influenza, Vaccine, Policy |
| 38 | FS-69 | 4/10/12 | 4/10/15 | Report of Accidents Using VA Automated Safety Incident Surveillance Tracking System (ASISTS) | Accident reports, ASISTS, CA-1, CA-2, 2126, employee injury |
| 39 | FS-22 | 4/17/12 | 4/17/15 | Fire Prevention Program | fire safety, fire safety regulations, fire emergency, fire alarm, fire drills, fire extinguishers, Stryker Evacuation Chairs |
| 40 | FS-03 | 4/23/12 | 4/23/15 | Equipment Management Program | ASISTS. EMP, preventive, inspections, medical equipment |
| 41 | FS-44 | 4/23/12 | 4/23/15 | Infectious Waste | Body fluids, blood, isolation waste, sharps, biohazard, PPE, disposal, sanitary |
| 42 | FS-65 | 5/16/12 | 5/16/15 | Linen Distribution Service | sheets, pillow cases, towels, pads, soiled, laundry |
| 43 | MH-04 | 5/16/12 | 5/16/15 | Incentive Therapy (IT) Escort Program | escort, incentive therapy, compensated work therapy, safety, infection control, transport |
| 44 | 11-16 | 6/11/12 | 6/11/15 | Buprenorphine Naloxone (Opioid Replacement) Therapy | Buprenorphone |
| 45 | MH-26 | 6/11/12 | 6/11/15 | Behavioral Emergency Response Protocol (BERP) | Behavioral emergency, psychiatric crises. |
| 46 | FS-01 | 8/7/12 | 8/7/15 | Maintenance and Repair Work Procedure | Work order, work request, personal property |
| 47 | FS-48 | 8/7/12 | 8/7/15 | Electric Carts | Vehicle, transportation, carts |
| 48 | HR-05-06 | 9/17/12 | 9/17/15 | Employee Recognition and Awards | refreshments, ceremonies, VA Form 4659 |
| 49 | PCS-10 | 10/30/14 | 10/30/15 | Annual Leave for Nursing Staff.docx | Annual Leave, AL nursing, A/L |
| 50 | HAS-22 | 11/5/12 | 11/5/15 | Inter-Facility Referral and Transfer Policy | patient transfer, air transportation, transfers to non-VA, transportation, med flight transfer protocol, ambulance services |
| 51 | 11-17 | 11/8/12 | 11/8/15 | Tort Claims Involving Medical Issues. Medical Staff | National Practitioner Data Bank, Reporting |
| 52 | MH-05 | 11/9/12 | 11/9/15 | Pony Express (Incentive Therapy) Delivery System | Pony Express, Incentive Therapy Workers, Delivery System |
| 53 | MH-24 | 11/9/12 | 11/9/15 | Vocational Rehabilitation Treatment Team | Rehabilitation assessment, therapeutic training, vocational testing, vocational development, recovery plan. |
| 54 | FS-34 | 11/20/12 | 11/20/15 | Compressed Gases and Oxygen Tanks | oxygen tank, gas, compressed air |
| 55 | HR-05-01 | 11/20/12 | 11/20/15 | Procedures for Work-Related Injuries | injury, work, related, compensation, continuation, pay |
| 56 | HR-05-05 | 11/20/12 | 11/20/15 | Employee Conduct | disciplinary, labor, grievance, orientation, |
| 57 | HR-05-13 | 11/20/12 | 11/20/15 | Time and Attendance for Full and Part-Time Physicians, Dentists and Podiatrists | duty, tour, leave, physician, schedule |
| 58 | HR-05-23 | 11/20/12 | 11/20/15 | Recording the Use of Offical Time | Travel, per diem, and overtime |
| 59 | MS-09 | 11/20/12 | 11/20/15 | Dual Care Policy | Dual, Care, Medications, Prosthetics |
| 60 | FS-35 | 11/28/12 | 11/28/15 | Ergonomics | employees, injuries, working environment, office, chairs, computer, keyboard, ergonomic |
| 61 | FS-49 | 11/28/12 | 11/28/15 | Lead Management | lead, paint, tenant, apartment, housing, quarters, painter |
| 62 | FS-51 | 11/28/12 | 11/28/15 | Control of Hazardous Energy (Lockout Tagout) | lockout, tagout, tags, energy isolation, equipment, electrical |
| 63 | HR-05-04 | 11/28/12 | 11/28/15 | Proficienty Ratings | Proficiency, rating, awards |