Press Awarded For Exposing Veterans Affairs ER Bill Denial Scandal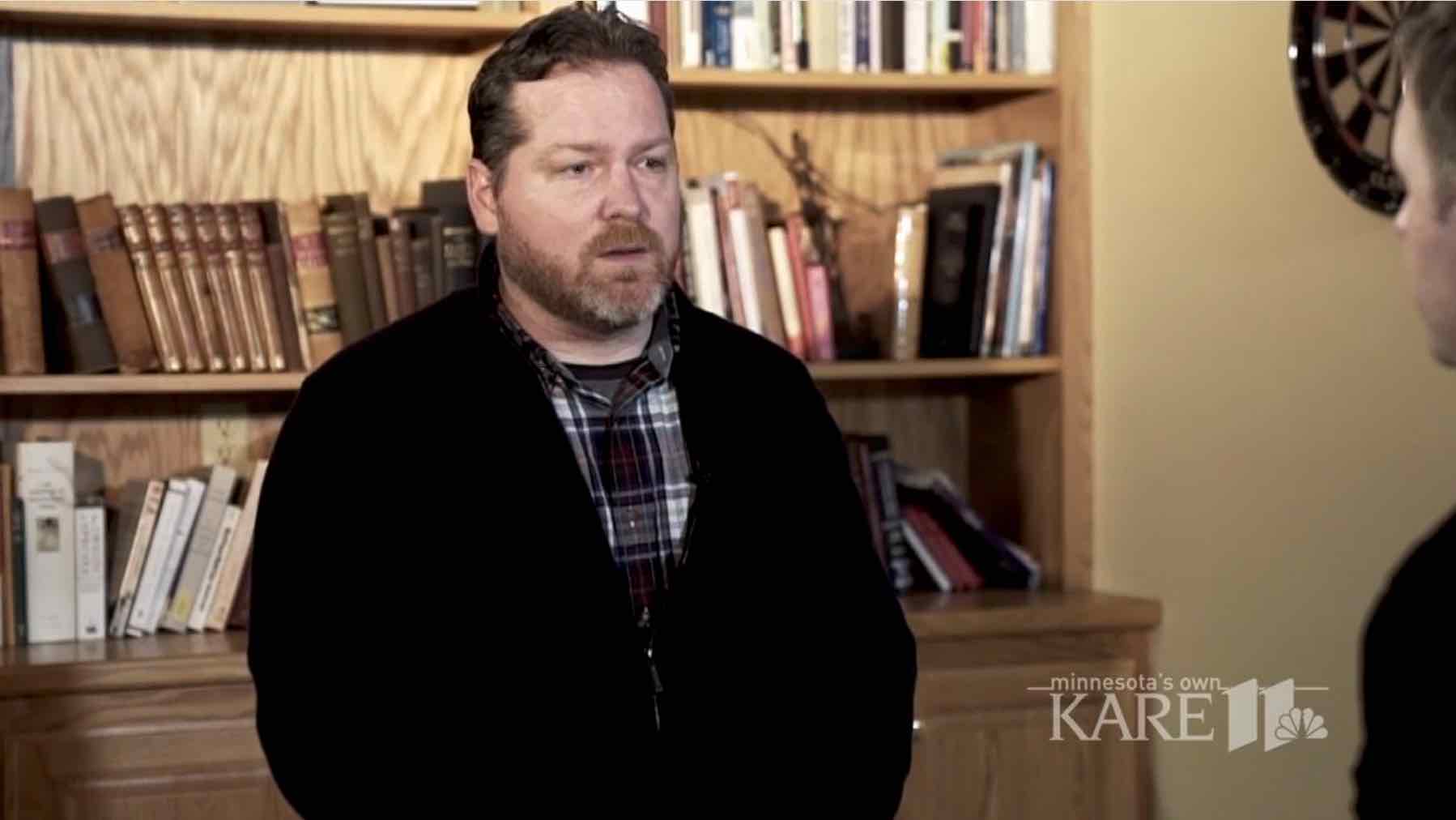 The American Legion recently selected Minneapolis-based KARE 11 News team of journalist AJ Lagoe and producer Steve Eckert for its annual 4th Estate award for covering the nationwide Veterans Affairs ER billing denial scandal.
Lagoe reported on my personal story last year to start his investigation. There, Minneapolis VA refused to pay for my non-VA emergency room visit where I experienced chest pains and other symptoms are heart attack.
READ @ KARE 11: Krause ER Bill Denial Story
My chest pains immediately followed the untimely death of my ex-wife, Amie Muller, from pancreatic cancer believed linked to her burn pit exposures at Balad, AB, Iraq. The stress of her passing most certainly trigged my chest pains, and we swiftly went to the nearest emergency room to be safe.
In this context, I followed the rules. I notified the agency within 72 hours of the hospitalization. I submitted my medical billing once received. The bill should have been covered.
RELATED: Veteran Takes On Minneapolis VA Over ER Bill Denial
Before receiving my denial, I was told to provide receipts of the ER visit to high-level VA executives to ensure the payments were handled appropriately.
However, after submitting the billing to the agency, I received a denial three weeks later asserting my decision to seek emergency care when I did was not what a "prudent layperson" would do. VA denied my request on that basis.
Now, I am a prominent veterans rights attorney, nationwide. Saying a made a decision that was not even on the level with a "prudent layperson" was beyond the pale for me.
Once I received the denial, I reached out to AJ Lagoe to see if KARE 11 might be interested in covering the issue.
For some background, we previously worked on the traumatic brain injury scandal where VA was caught using unqualified doctors nationwide impacting over 24,000 veterans. This means I have some reach with the press, and VA knew it.
RELATED: 3 Things Veterans Must Do After Non-VA ER Visit
For this ER story, the initial research proved the problem had national potential and AJ's research revealed massive implications impacting billions in payouts and possibly improper denials.
Legion Press Announcement
KARE 11 did a great job digging into the story and exposing its massive scope. According to the American Legion announcement:
Legion Announces Recipients of 4th Estate Award
INDIANAPOLIS (May 14, 2018) – A Twin Cities television news station, a metropolitan newspaper and an influential online media outlet will receive The American Legion's Fourth Estate Award during the 100th National Convention of the nation's largest veterans organization in Minneapolis, on August 30.
The Fourth Estate Award has been presented annually by The American Legion since 1958 for outstanding achievement in the field of journalism. Nominations in 2018 were considered in three categories: broadcast, print and new media (Internet). They were selected by the organization's Media & Communications Commission on May 8 and announced today.
Taking top honor in the broadcast category is Minneapolis NBC-affiliate KARE. In a comprehensive series titled "Disconnects, Delays & a Pattern of Denial," the stationed examined the Department of Veterans Affairs handling of emergency claims, organ transplants and delays in its appeals process for disability claims. The series led to greater claims-assistance for veterans, exposed previously hidden problems and garnered praise from members of Congress.
RELATED: VA Engaging In Bad Faith Insurance Denials
Rohan On 4th Estate Award
"The American Legion has long recognized the essential role that the media play in contributing to a free society," said Denise H. Rohan national commander of the 2 million member American Legion. "As an organization, we would not be nearly as effective without media coverage of our positions and programs on the national and community level. But these awards are not about us. The Fourth Estate Award winners are being recognized for outstanding works of journalism that not only stand far above normal media reporting, but have also resulted in outcomes that have positively impacted the lives of people and issues. These committed journalists have devoted long, hard hours into investigating, researching, writing and producing reports that have truly made a difference.
"I will be honored to present each of these deserving recipients with our highest recognition of journalistic accomplishment, The American Legion Fourth Estate Award, at our national convention in Minneapolis this summer," Rohan said. "They are all credits to their occupation."
Awards For ER Bill Denial Coverage
AJ and his KARE 11 team also received the regional Edward R. Murrow Award for the ER bill denial story. I am sure more are to come.
The TBI scandal resulted in AJ and his team winning numerous other awards including the top national award for investigative journalism and an Emmy.
That is one thing we do well here is exposing scandals through our relationship with AJ and other great video and print journalists around the country. Given the current failures to reform VA, I can only assume more stories are to come.