Big Data Insider Takes Over Board Of Veterans' Appeals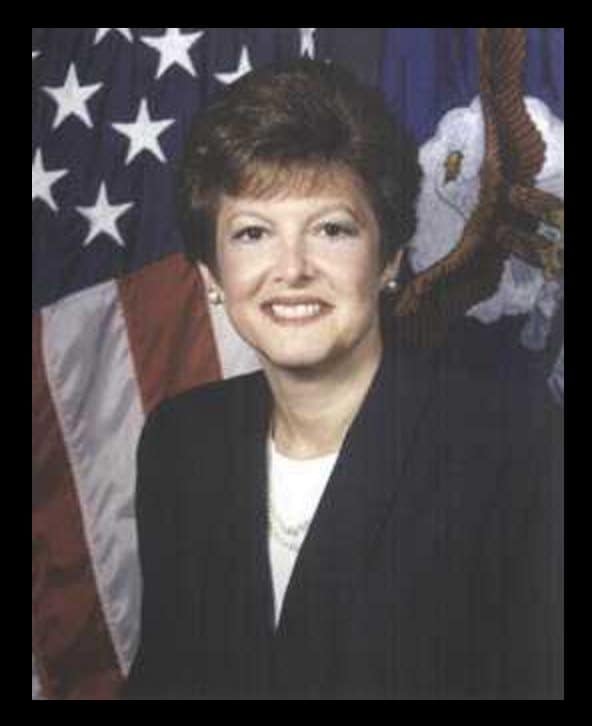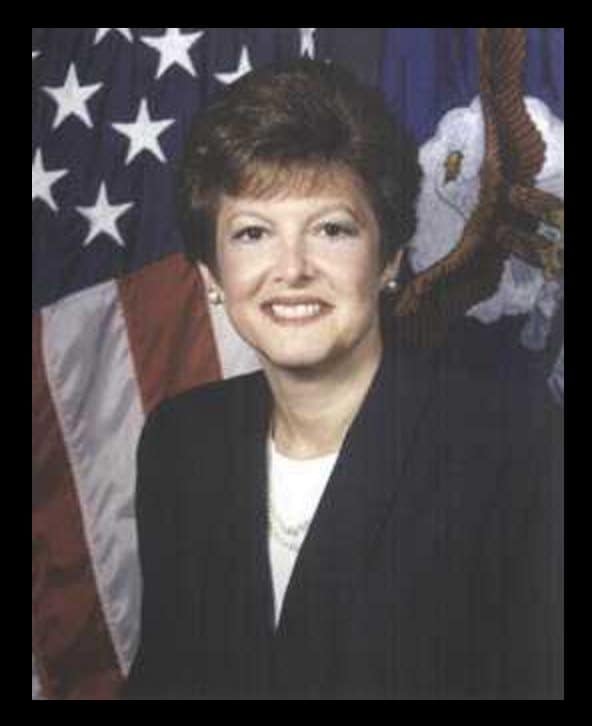 A shake-up within the Board of Veterans' Appeals has resulted in former general counsel for big data ChoicePoint Carol DiBattiste taking over at the helm.
DiBattiste enjoyed a well-connected military and corporate career as an attorney moving from the Air Force to the Pentagon and eventually serving as Under Secretary of the Air Force under President Bill Clinton.
As a civilian, she was a partner at Holland & Knight from 2001 to 2003. She was chief of staff and later deputy administrator in the TSA from 2003 to 2005. She later served as ChoicePoint's general counsel until 2008 when she moved to Government Affairs at LexisNexis.
Curiously, at TSA, DiBattiste was notorious for obstructing access to data for FOIA requests. Even a privacy officer at the Department of Homeland Security was unable to get data from TSA linked to a privacy breach.
SOME BACKGROUND ON DIBATTISTE
According to eSecurityPlanet:
"DiBattiste's name surfaced recently in emails obtained through the Freedom of Information Act by the Electronic Privacy Information Center (EPIC), a non-profit privacy advocacy group. In their document request, EPIC sought to uncover information about passenger records that were released by the airline JetBlue to the Defense Department, in possible violation of JetBlue's privacy policy.
"According to the documents, the privacy officer at the Department of Homeland Security, Nuala O'Connor Kelly, was tasked with investigating the JetBlue incident, but kept getting the run around. When Ms. Kelly escalated the problems up the chain of command at TSA, the investigation continued to hit one brick wall after another.
"Frustrated, Kelly sent an email to TSA deputy administrator Carol DiBattiste in November 2003. "I had sent my first inquiry to TSA public affairs, my second to (the agency's risk assessment office), but information has not been forthcoming," Kelly wrote. "This is particularly disturbing… We're getting better information from outside then we have from our own folks at this time."
"DiBattiste's helpful response? "TSA Public Affairs has no information in response to your request." Indeed, it would seem that ChoicePoint chose well, particularly if its goal is to avoid getting to the bottom of privacy problems.
"Unfortunately, the reality is that DiBattiste was mostly likely chosen not for any privacy expertise but for her ability to smooth any feathers among her former TSA colleagues that ChoicePoint's recent disasters might have ruffled.
"You see, government agencies like the Department of Homeland Security and the TSA represent a huge market for ChoicePoint's products, so whitewashing their privacy problems is clearly going to be a top priority. And for nearly a million dollars in total compensation, their new Chief Privacy Officer will be able to afford a lot of paint brushes.
"The larger lesson to be learned from comparing these two hires comes from seeing the contrasting approaches of Google and ChoicePoint. In my estimation, Google chose somebody who could help them engage deeply in the thorny issues facing them, while ChoicePoint opted for a government insider whose recent trip through the revolving door gives them the best opportunity to wave away past mistakes with the secret handshake."
Source: https://www.esecurityplanet.com/views/article.php/3498606/Privacy-Lessons-A-Tale-of-Two-Jobs.htm
ChoicePoint apparently paid DiBattiste a starting salary of $900k plus bonuses.
In 2016, Wikipedia of all places reported that DiBattiste would take over as Executive in Charge of the Board of Veterans' Appeals. That is quite a pay cut, right, going from $900k to $180k. So what is behind the move?
BOARD OF VETERANS APPEALS CHANGE
The backdrop of the story is that DiBattiste was hired as a consultant to evaluate the Board of Veterans Appeals because of longstanding problems there.
Apparently, the working environment at the Board was so toxic that attorneys and employees flooded her office with reports of massive dysfunction.
DiBattiste is rumored to have written a report calling the Board the most dysfunctional organization she has ever evaluated. No doubt such a claim carries some clout given her extensive experience within practically every type of major organization imaginable.
President Obama gave her the nod to take on the massive role even though it is just for the next few months. Perhaps they are grooming her for a bigger slot if Hillary Clinton wins the election.
LAURA ESKENAZI DEPARTURE LETTER
As for the Board, she is taking the place of Laura Eskenazi. On Monday, Eskenazi wrote the following email to her staff:
"Board Team –

"Three years and one month ago, I was appointed as your Vice Chairman and Executive in Charge by Secretary Shinseki. To mirror the words of President Obama last week, I am ready to pass the baton. This will be my last week at the Board of Veterans' Appeals. Carol DeBattiste will head the Board.

"The past three years as Vice Chairman / Executive in Charge were phenomenal in so many ways. The challenges we faced as organization, and the resilience we demonstrated could not have happened without a great team by my side – a team that I will miss. I was so proud to represent you all before other great leaders in the Department, stakeholders, members of Congress, and even a few brief handshakes with the President himself. As I move on, others will rise to the occasion with new energy, and the Board's journey will continue to evolve into an exciting new future. The new President, whichever candidate is elected, will successfully name a Board Chairman. Having served for three years in the shoes of the Chairman (or Chairwoman!) while simultaneously serving as Vice Chairman, I think I can safely recommend picking a separate person for each of those big roles! (By the way, I am fairly certain that I am the first woman to have served in either of those roles … we have sure come a long way!!

"Thank you for the opportunity to learn with you. As I have said to many of you over the years, leadership is a humbling experience – and if you do not feel humility, you have not truly led. I leave behind some fond memories. I wish you the best, and hope that the tenets of integrity, commitment, advocacy, respect, and excellence always shine brightly as you strive to carry out the mission of giving back to those who gave themselves in the name of freedom for our great country!

"Laura Eskenazi
So is there more to the story? Is DiBattiste there to improve the Board despite having zero experience handling veterans claims, or is she there to push through some other agenda?
UPDATE
DiBattiste called to discuss her new position the day this was published. She made one correction. There is no "official" report and she did not think the Board is the "most dysfunction" organization she has ever seen.