IG Investigation Likely After Calls From Congress Over GI Bill Mess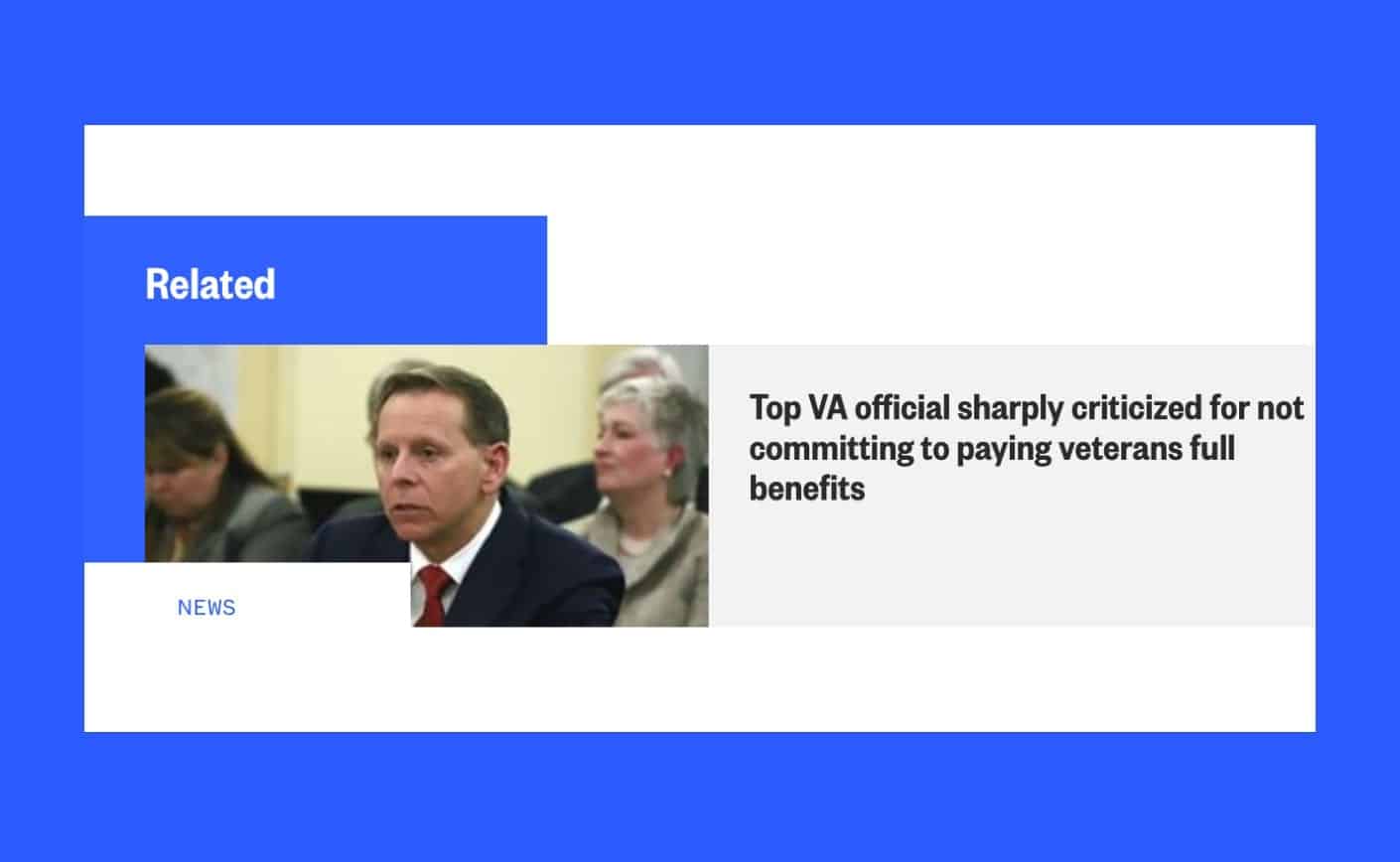 An investigation into the agency's mishandling of the Forever GI Bill transition and subsequent cleanup is being demanded by bipartisan lawmakers.
"The VA's continued ambiguity about whether it will fulfill this legal requirement threatens to erode our veterans' confidence in the VA's ability to deliver promised care and benefits and demands close oversight and accountability," the lawmakers wrote Friday. "It is important that VA fix the technical and staffing shortages that contributed to its inability to implement the Forever GI bill so that it can continue to provide housing stipends to veterans."
The Forever GI Bill was supposed to be set for implementation August 2018. Agency leadership repeatedly promised Congress the software system was ready for prime time. Not only did VA blow it, but leadership basically flipped the bird to veterans and Congress saying the agency would simply make up its own interpretation of the clear statute to justify its failure.
Whoops.
VA Secretary Robert Wilkie quickly walked back that position Thursday afternoon following a second poor showing by VBA Undersecretary Paul Lawrence before Congress explaining the agency's outrageous position. I previously thought he was a good choice, but his repeat failures to adequately address the GI Bill issue to Congress has left me and others wondering.
Lawmakers were not impressed, either. They are now demanding an investigation by IG to find out how VA got the GI Bill implementation so wrong. GI Bill is the crown jewel of benefits, and this particular screw up after receiving hundreds of millions in funding to maintain the GI Bill program over the past 8 years leaves everyone scratching their head as to why the agency still uses a 40-year-old database when processing claims.
The lawmakers asked the inspector general to investigate the following, as stated by NBC on the demand letter:
Will VA apply the Forever GI Bill housing stipend rates to make retroactive payments to GI Bill beneficiaries?
If not, what legal authority did the VA have to ignore the law?
Who is responsible for determining which veterans can receive retroactive payments?
How and when will VA process those payments?
How have VA's investment in its computer infrastructure at its regional processing centers affected delays in implementing the law?
How have staffing shortages at regional processing centers contributed to delays?
How is VA leadership organized to address computer infrastructure challenges at those processing centers?
How is VA leadership organized to address staffing shortages throughout the organization?
Sen. John Boozman was not pleased with the revelations and demands assurances from VA that Wilkie intends to follow through with his promise to pay veterans what they are owed.
"When recent news reports suggested the VA was not acting to help veterans who have been shortchanged, the department outlined its plans to remedy the situation," Boozman said. "Those plans fall short. These veterans must be fully repaid for errors they did not cause and that is what I expect the VA to do."
The House Committee on Veterans Affairs is also looking into next steps for accountability.
Again, how did the House Committee on Veterans Affairs blow it regarding oversight of implementation for the Forever GI Bill system? We may find out once power shifts next years as Democrats lead the Committee for the first time in 8 years.
Even with an IG investigation, will any outcome change the corrupt culture within the agency that led up to this failure?