Bulletproof Advice On Dealing With Phone Scammers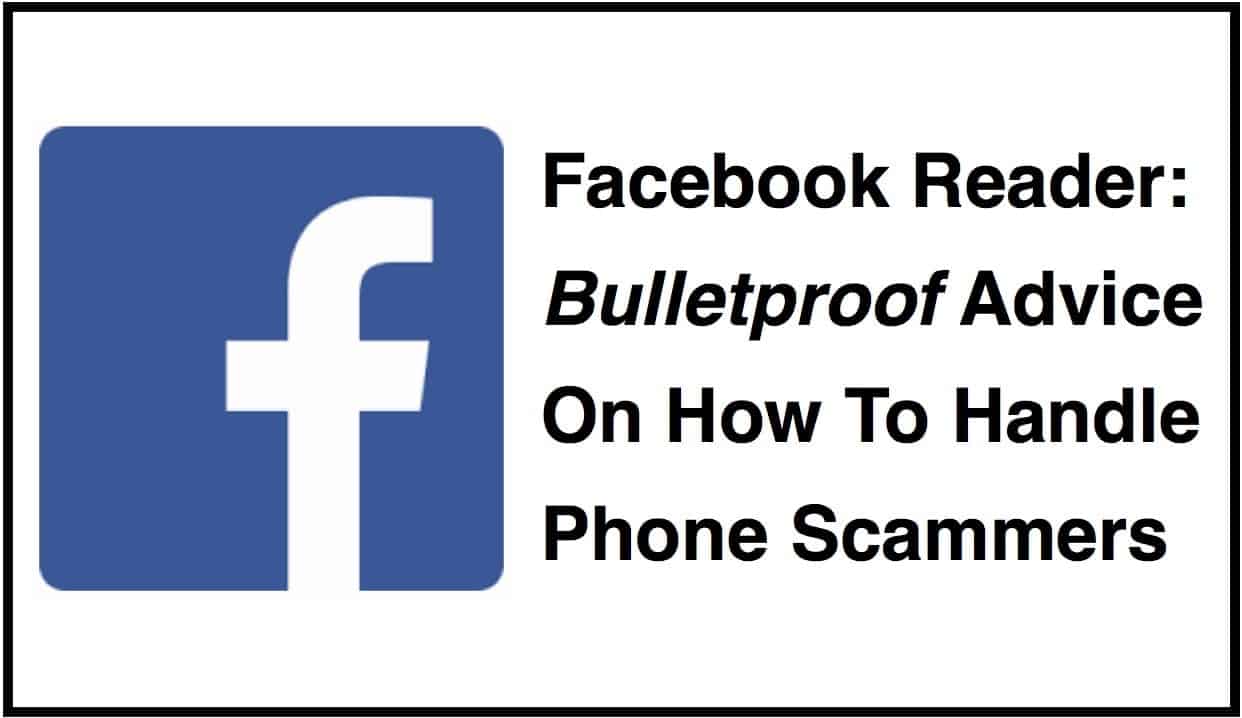 I saw the best advice from a reader today named Randy Dreese on how to handle crooked telemarketers… so good that I wanted to pass it along tonight.
In case you missed it, many veterans are reporting calls and voice messages from a shady company going by "Veterans Services" supposedly pushing financial services connected with the VA Home Loan.
READ: New Telemarking 'Scam' Targets Veterans In Home Loan Refi Scheme
For the past week, I have been investigating the company trying to figure out where it is and what the real name might be of the firm.
Today, I saw the funniest piece of great advice from a reader, Randy Dreese, telling other folks on Facebook how to best handle robocallers. And like I said above, the advice was so good, I wanted to pass it along for a chuckle:
Try answering the Phone with this message, it has worked for me with telemarketer calls.
Sheriff Department, Fraud Division. – How can I help you?
They hang up all the sudden, guess their call dropped.
How about that? I can imagine most crooked telemarketers would drop that call like a hot potato. What is your best line to telemarketers?
Now, it is likely unlawful to impersonate law enforcement for any purpose, even to make a joke on telemarketers, so do not try this at home. I am certain Randy passed this along as a joke as well, in case any law enforcement personnel are reading this (it is a joke).
Personally, I have a story, but it is not quite ready for prime time if you know what I mean. But pranking telemarketers is a hell of a lot of fun when you are young.