New Telemarking 'Scam' Targets Veterans In Home Loan Refi Scheme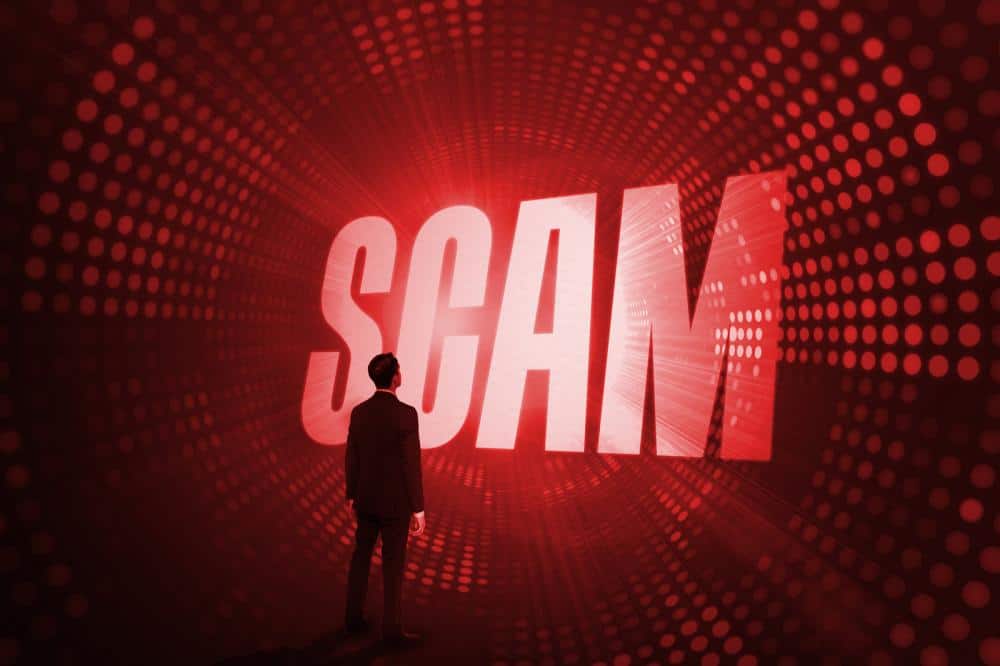 A new telemarketing scam is being rolled out by callers identifying themselves as representatives of "Veterans Services." These robocallers solicit veterans nationwide using dubious techniques and pressure terms to elicit information including personal data.
The robocallers leave for veterans saying, "Trying to contact you because your VA profile was flagged for two potential benefits due to changes to the VA program" adding the benefits are "time sensitive." The goal of the message is to apparently use trigger words to pressure veterans to call the number in the message.
Most recipients of the message likely interpret it, as I did, to mean changes recently happened to some kind of VA program impacting your benefits.
Where did the company get the personal data? How were the profiles of veterans flagged for the promotion? Notice how the message leaves out the identity of the caller and company?
Some veterans commenting below reveal this is a common strategy used by this company connected with the callback phone number 866-210-1056 going by Veterans Services, whatever that means.
KARE 11 reporter AJ Lagoe covered the story last week out of Minneapolis.
ALERT: Before you read any more, it is important you realize "Veterans Services" is not a real company and it is not registered as a company legally conducting business in Florida (it is listed as inactive), where it is supposedly conducting business.
If you are contacted by them, please do not provide them with any information. Just ask lots of questions like I did as explained below.
KARE 11 Story
An area veteran contacted Lagoe about suspicious calls believed to be phishing calls spoofing local area codes. "They call a lot," said John Fantauzzi. "I've had two of them in the last two days."
"They claim to be from the VA or something about VA benefits," he said while picking up his phone to play one of the voicemails left on his answering machine.
"I was kind of concerned that this was a phishing or some kind of scam call," Fantauzzi said. "So, I called the VA and asked them to check and see if there was any issues regarding my benefits, and they told me that there was nothing in my records to indicate any issues with anything."
The veteran called back the local number and learned it was a fake number. The voice message identifies the following: 866-210-1056. I encourage anyone to call and report back what you learn.
Fantauzzi is not alone.
Veterans' Complaints Online
A quick search for that phone number and "VA Home Loan" reveals a host of veterans complaining about the phishing "scam".
NS commented:
Got a call from 410-314-9492 and they left a voicemail message "Good afternoon we're trying to contact you because your VA profile was flagged for two potential benefits to the changes in the VA program. These are time sensitive entitlement. Please call us back at your earliest convenience. Our toll free number is 866-210-1056. Again that's 866-210-1056. Thank you."
Ashley commented:
I also keep getting the same message… daily. Number has already been blocked. Definite scam!
Robby Duke commented:
This number goes to FDE Veterans Services. The guy I talked to wanted to do and IRRL loan modification to my VA mortgage. Forbes and military.com both have articles about them being a fishing scam.
Longshooter commented:
I get this call daily, constantly leaving the same voice message. Calling number has been blocked but voicemails still continue.
KARE 11 Calls Veterans Services
When Lagoe from KARE 11 tried to call the number, he reported the following:
KARE 11 wanted to know who was calling Fantauzzi from the spoofed phone number. In the voicemail they leave a toll-free number for veterans to call them back.
The first time KARE 11 Investigative Reporter A.J. Lagoe called the line and notified the person that answered they were speaking with a reporter, they hung up.
The second time Lagoe called, a woman who identified herself as Natalie with "Veterans Services" answered.
After being asked several times she stated she was located in Florida and was calling veterans like Fantauzzi to "provide orientation to veterans." She refused to elaborate on what the orientation was for, stating that was "private information for the veterans."
When asked who owned Veterans Services, the company she claimed to be working for, she said she didn't know and they were "probably in Bora Bora somewhere having fun."
When KARE 11 checked, the Florida Division of Corporations showed no active record of a company by the name 'Veterans Services.'
The Department of Veterans Affairs sent KARE 11 an email stating "This is not a VA number nor is it affiliated with VA in any way."
Lagoe reached out to me before going to press to see if I had heard anything. Since I had not, I took it upon myself to call the number, since I am a disabled veteran who receives benefits including the VA Home Loan from the agency.
Krause Calls Veterans Services
I called twice.
The first time, the individual who answered the phone hung up after only identifying the name of the company, "Veterans Services" and that the call center was located in Tampa, Florida. When I asked what the actual address was, the representative hung up.
So I called back.
A woman answered first and eventually transferred me to a supervisor who said his name was John Zies… probably a fake name.
The representative first refused to provide information beyond "Veterans Services" and their general location in Florida – – same as the first representative who hung up.
After more prodding, where I explained I would not provide any information without verifying the company, he gave me more information.
Veterans Services was allegedly hired by Federal Savings Bank, an unconfirmed allegation at this point.
The referenced bank is based in Scottsdale, Arizona and Chicago, Illinois, per Zies. This banking chain is supposedly a "VA delegate," whatever that means. Zies later claimed the telemarketers are paid if veterans sign up for refinancing.
Then there are the claims about the company's name.
The telemarketers initially claimed they were with Veterans Services located in Florida, but the company is not listed as an active company doing business in Florida. There are three inactive listings for business names like that.
Even Zies acknowledged it was not presently registered in Florida leading me to believe the callers are already aware some veterans will dig deeper before giving up any information.
He then coughed up that the company responsible for the calls was Financial Development and Evaluation Group. Of course, as you might guess, no such business is listed as actively functioning in Florida, either.
When I pushed back again, and brought this to Zies' attention, the representative then said he works for Market Technologies, LLC.
Third time is a charm, right?
That company is registered in Florida, unlike the first two. A look into the Florida Division of Corporations company search shows that firm is owned by a person named Louis B Mendelsohn. According to Wikipedia, Mendelsohn is an artificial intelligence pioneer of trading software for stocks and commodities, which does not seem to fit exactly what we were seeing from this telemarketing scam.
Again, Zies may have been sending me on a goose chase, but that gives us a little more to work with, maybe. I looked up the company and was unable to find anything linking it to Veterans Services after a preliminary search, so I am suspicious about practically everything Zies said.
Who owns Veterans Services and where is the call center actually located?
Zies also explained the two benefits his company was calling about were:
Of course, if you Google either of these, you will learn neither of these exist meaning the supervisor either was unfamiliar with the products in question or he was sending me on another wild goose chase.
ERRL was likely IRRRL, which is short for VA Interest Rate Reduction Refinance Loan (IRRRL). An IRRRL may also be called a VA Streamline refinance loan. These are not new benefits, per se, so the message from the robocaller leaving voice messages creates a false impression using time-sensitive messaging.
Exactly how is this company targeting veterans? What data does it have about us? How did they get that data?
FCC Rules On Unscrupulous Marketing Schemes
When Veterans Services calls veterans using fake local phone numbers, it is a technique called "neighbor spoofing". The goal is to trick a call recipient by using a number to make the recipient believe it originated locally.
"Neighbor spoofing is used by scammers to get you to pick up your phone and to potentially steal your money or personal information," FCC Chairman Ajit Pai said in a video posted to the FCC website.
The commission adopted new rules allowing phone companies to block calls that are likely to be fraudulent.
The Truth in Caller ID Act prohibits telemarketers from transmitting misleading or inaccurate caller ID information with the intent to defraud, cause harm, or wrongly obtain anything of value. The spoofing is only illegal if no harm is intended or causes.
Is Veterans Services illegally spoofing veterans using fake local numbers?
Maybe.
Representatives refuse to properly identify the intent or identity of the company responsible for the calls when asked. They then hang up or push back with a series of misleading statements.
When initially speaking with me, Zies first said the calls were merely to inform veterans about their benefits. Only after digging did he reveal the real motive, which was to identify prospects and pass those prospects on to mortgage brokers. It is likely this stated motive may also be false.
Unlike many Americans, veterans, and especially disabled veterans are protected from unscrupulous scammers, and it is at least possible Veterans Services (whatever that is) is running its robocaller scheme on the wrong side of the law.
Maybe that explains the shady responses and messages veterans are frequently reporting nationwide.
If someone ever tries to sell you services related to your VA benefits under this kind of solicitation strategy, you need to call your state Attorney General immediately to help prevent other veterans from being defrauded.
Source: https://www.kare11.com/article/news/veterans-targeted-by-robocalls/89-571447538