VA Employees Indicted For Bribery Linked To MiMedx Group, Human Placenta Pharma Co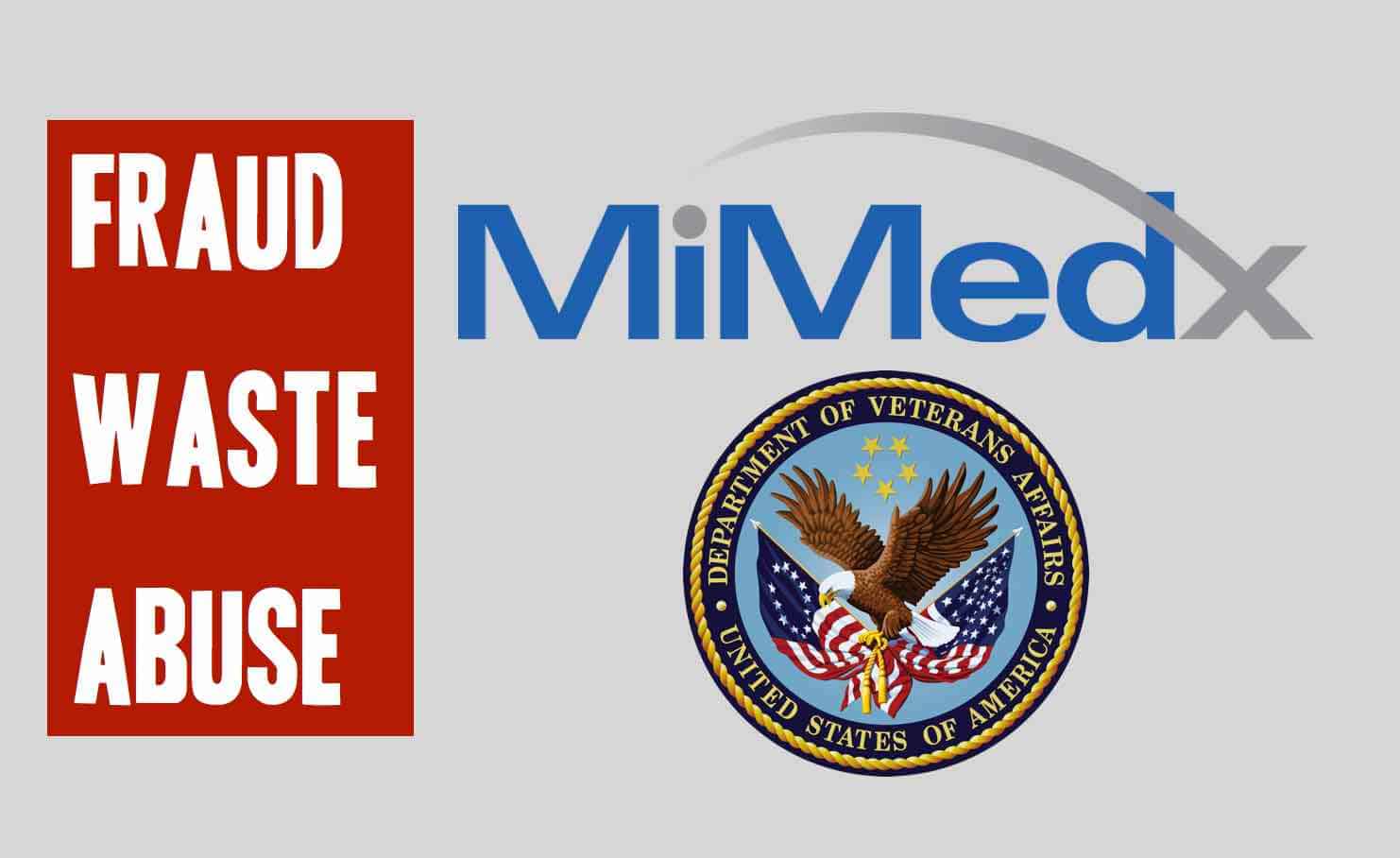 Three employees of the Department of Veterans Affairs were indicted on charges of accepting bribes from a pharmaceutical company called MiMedx Group. This is a story about bribery, SEC stock fraud, and selling baby making byproducts to the Department of Veterans Affairs that are not reportedly as effective at healing as promised.
The three VA employees: Dona Becker, Marcela Dolores Ferrer, and Garol Guardiola, were indicted on charges of accepting thousands of dollars from MiMedx to push its wound care product at the agency and committing healthcare fraud.
The employees implicated in the criminal activity are no longer employed by the agency. They were reportedly paid as speakers by the company and received gratuities for their efforts. As a result of the payoff, per the indictments, the former VA employees facilitated "excessive use" of the MiMedx products on veterans in South Carolina.
The company, whose stock dropped 11 percent with the announcement of the indictments, is famous for selling human placenta as a wound-healing treatment. VA is presently under a multi-million dollar contract to buy amniotic membrane, amniotic particulate, and other birthing byproduct.
RELATED: Listing Of VA Contracts With MiMedx
MiMedx commented on the charges:
The Company is actively reviewing the information outlined in the indictment. Furthermore, the Company has fully cooperated with the VA Office of Inspector General, which conducted the investigation in this matter. The Company will continue to cooperate fully with all legal and regulatory authorities.
MiMedx Wall Street Problems
In 2017, UBS reported to its clients that the MiMedx compound was not as effective as promised and that its stock was overpriced by 40 percent. This announcement and other rumors have resulted in the firm losing 42 percent of its stock price this year.
The company has come under fire by short sellers with allegations the company was "channel stuffing" – a practice where distributors artificially inflate sales. The SEC is investigating the allegations of channel stuffing, and the Department of Justice is also reportedly investigating the firm.
Owner of the company, Pete Petit, is known as the "Trump of Georgia" and reportedly palls around with former Health and Human Services Secretary Tom Price. After rumors began circulating of wrongdoing at the company, Petit started suing short sellers to flush out individuals publishing insider details about the firm.
Petit asserts the allegations of channel stuffing and illicit business practices are false. He also called at least one of his critics at Business Insider a "shill".
Internal VA – MiMedx Supply Document
[documentcloud url="https://www.documentcloud.org/documents/4457114-MiMedx-VA-VA119-16-a-0465-001.html" responsive=true]
Source: https://www.businessinsider.com/veterans-affairs-employees-indicted-for-taking-bribes-from-mimedx-2018-5