Cancer Linked to Toxic Exposure Claims Life of Iraq War Veteran, Founder of Veteran Warriors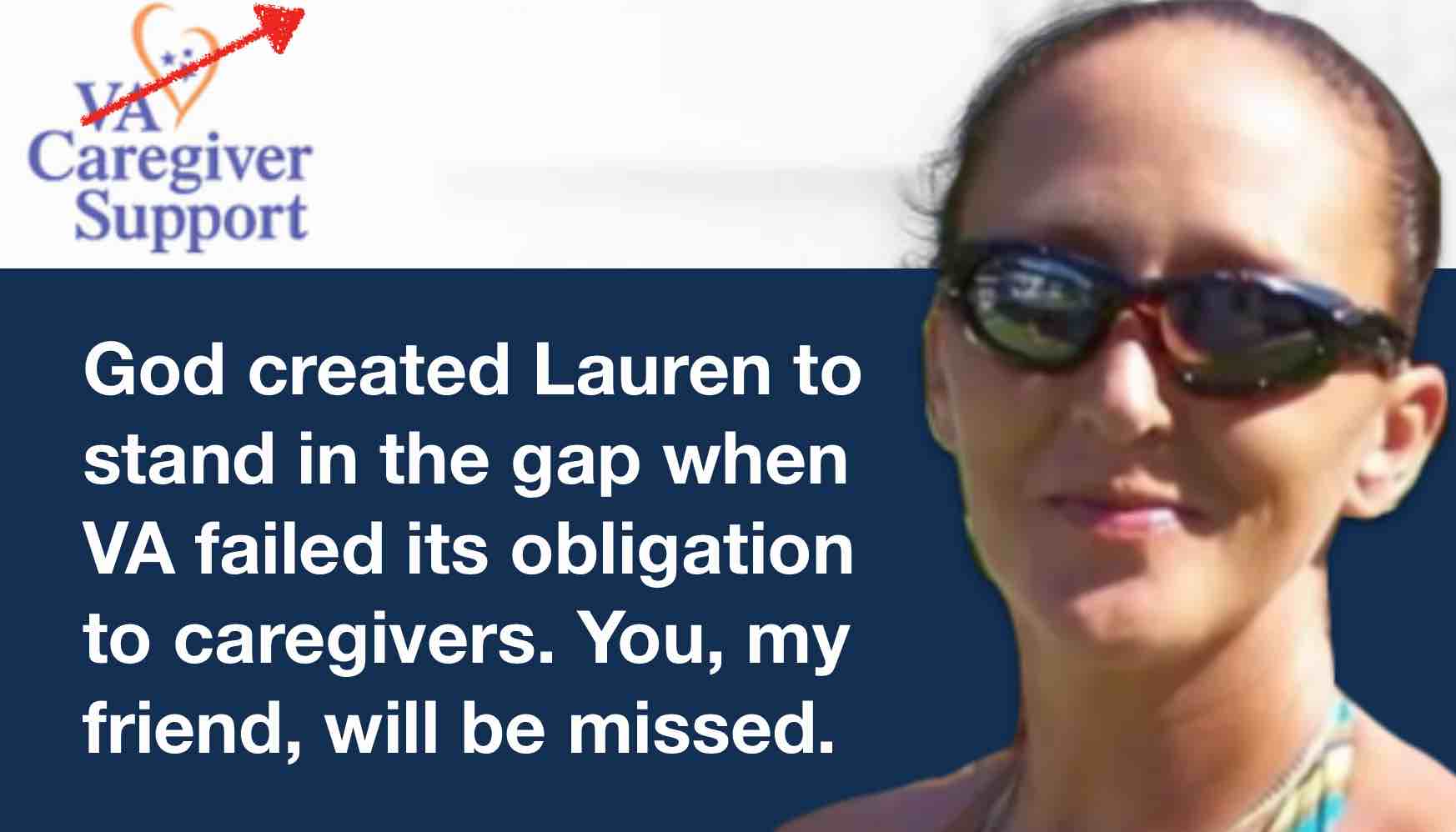 Cancer linked to toxic exposure in Iraq claimed the life of another Iraq War veteran this week. In an announcement from Veteran Warriors, founder Lauren Price, 56, passed away from cancer linked to her toxic chemical exposure she experienced during her tour in Iraq in 2007.
Lauren, a personal friend of mine and passionate advocate for disabled veterans relying on the beleaguered VA Caregiver Program, passed away March 30, 2021, surrounded by her family, friends, and beloved pets.
Subscribe to our weekly newsletter and stay up to date.
Despite her disabilities, Lauren was one of the most active advocates I know who co-founded Veteran Warriors with her husband Jim. The Navy veteran and medical retiree lived in New Port Richey, Florida.
Related: Lauren Price Obituary
"It has been my greatest honor to serve the veterans of this nation as their advocate'" Lauren said shortly before her passing. "The people and organizations that I have met and worked with have been the best in the world."
Her bootstrapped organization, Veteran Warriors, was a niche veteran advocacy group focusing on helping veterans, their caregivers, and families nationwide. Lauren was effective in holding VA executives' feet to the fire on numerous occasions and testified before Congress.
Over the past years, I had grown to know and appreciate the strategies and advocacy style Lauren used to push forward veterans' rights and the VA Caregiver Program. Mired on controversy, the Caregiver Program was best known over recent years violating common sense and decency to boot caregivers from the program to save a buck.
Lauren and her team fought hard to help booted caregivers win back the monies they were wrongfully denied, and they were very successful. If Veteran Warriors even had a fraction of the budget directed to the big VSOs like Disabled American Veterans, American Legion, or Veterans of Foreign Wars, the sky would have been the limit.
The organization is moving forward with a brief reorganization following Lauren's passing, and will continue moving the mission forward. Holly Ferrell has stepped in as the Executive Director.
Read: Veteran Warriors Press Release On Price's Passing
I will miss her, and I know I am not alone in that sentiment.