Does New VA Secretary Have What It Takes?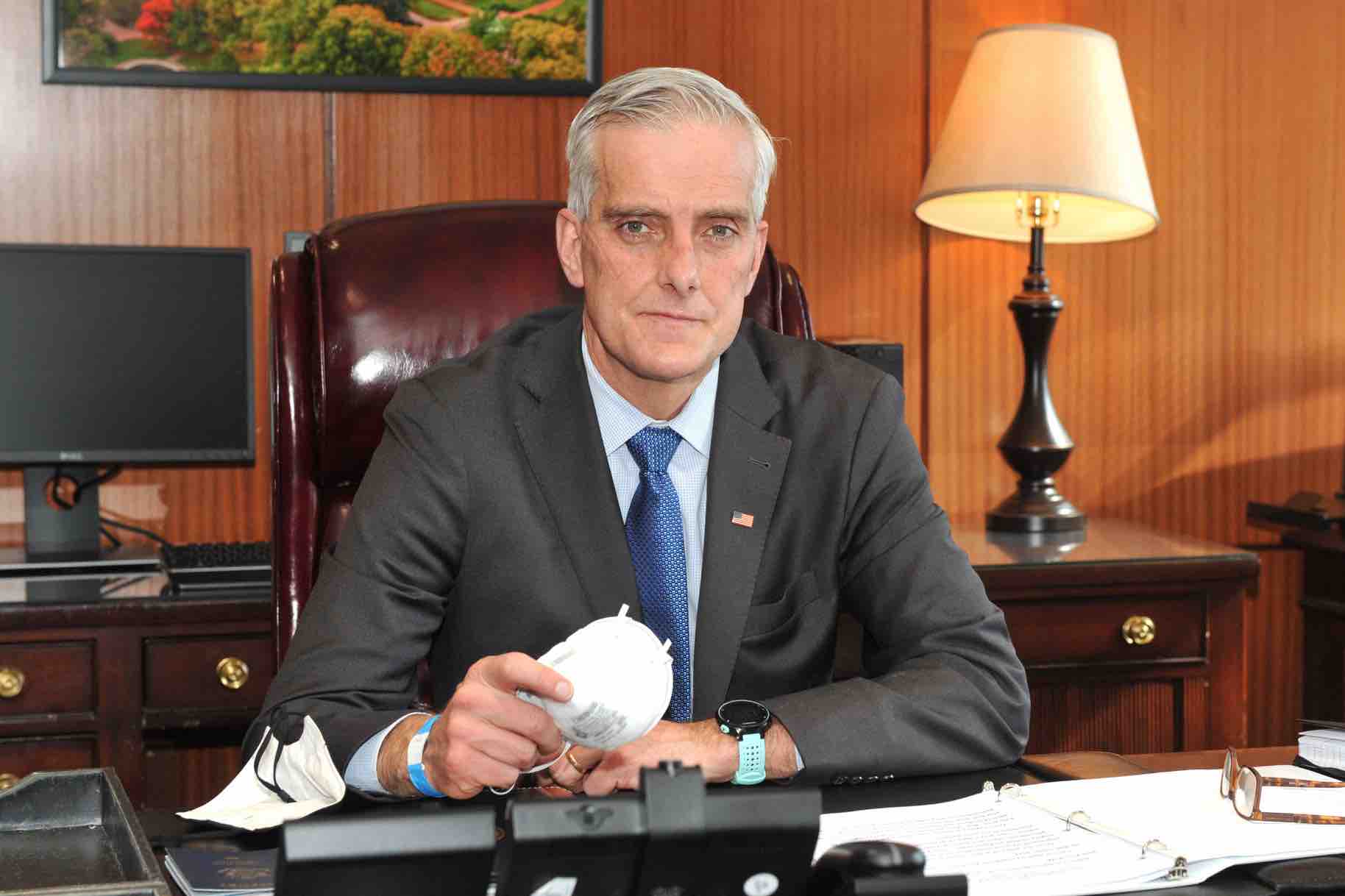 On Tuesday, the newest VA Secretary was confirmed to lead the country's second largest federal agency under President Joe Biden.
A nonveteran, Secretary Denis McDonough will now lead the agency responsible for providing benefits and services to over 20 million veterans while managing over 300,000 employees and the nation's largest socialized healthcare system. The annual budget is well over $200 billion, but the agency has yet to fully resolve many challenges of past administrations.
Many veterans complain about challenges getting access to both benefits and timely healthcare despite expansion of community care. Agency employees are still fearful to dissent against leadership that encourages groupthink. The electronic health record is still not transitioned from VistA to MHS Genesis. And there are many other issues that remain unresolved from previous administrations.
VA Secretary Denis McDonough is a nonveteran. He lacks a track record of success leading a massive workforce and budget like that of VA.
But are these qualifies that are necessary to successfully lead VA?
Well, so far the former track record of most VA secretaries has not mattered, and failures have been abound.
McDonough did serve as a White House chief of staff, deputy national security advisor and chief of staff of the National Security Counsel during the Obama Administration. He has a bachelor's degree and master's degree.
While not a veteran, McDonough is the first VA secretary who is more of a DC insider. The majority of previous secretaries were familiar leading military platoons where soldiers were forced to comply with leadership.
Here, I suspect McDonough will be adept at striking deals given his experience managing the expectations of Congress, union leaders, and military commanders while in the White House.
What does this mean? It means many of the hang-ups we noticed from President Trump's secretaries may not phase McDonough. I would expect less friction and infighting between the different stakeholder camps. The union and military brass will likely fall in line. Congress may also be more prone to not raising eyebrows at least for the sake of optics for the next year.
Recent comments from a VA spokesperson that I reference below serve as a reminder that the agenda of the federal government is to mold VA into the model of healthcare delivery for the entire US, not just for veterans but for everyone.
But it is not limited to healthcare. It also encompasses population management.
VA's strategies for population management including healthcare delivery will be rolled out to every corner of the country for civilians and veterans, alike, mark my words. Come hook or crook, that is likely going to be the major push over the next four years.
RELATED: Population Management And Genomics At Core Of VA Data Deal
Some Background
It would appear Secretary McDonough is set to finish the agenda rolling under former Secretary Robert McDonald, from 2014 to 2017.
At the time, McDonald, Army veteran and West Point alumnus, had rounded out his tenure as CEO of Procter & Gamble and implemented the MyVA and I-CARE initiatives as well expanding the agency's relationships with the private sector including Disney.
RELATED: VA To Tap Disney For 'Disneyization' Of Veterans Affairs
Some of you may recall an internal power shift under former President Donald Trump and bad blood between McDonald and Trump ended with David Shulkin taking over the top spot in what was rumored to be a bit of a coup against Shulkin's then boss.
Prior, Shulkin, a medical doctor and business executive, was brought in to reform the Veterans Health Administration as its Undersecretary. Wikipedia states both McDonald and Shulkin were opposed to privatization of the agency, but ironically both former secretaries presided over its expansion.
Will Privatization Continue?
While it is a popular political football between Democrats and Republicans, both parties have enacted policies to accelerate privatization of the agency. This is in furtherance of the Reinvention of Government initiatives under the Clinton Administration of 1993.
RELATED: VA Uses Clinton Executive Order To Preempt States' Rights
Since that time, many federal agencies are now dependent on private sector contractors after giving up their legacy positions to various partners like IBM, Xerox, Microsoft, and Amazon. If privatization were suddenly stopped, the agencies could not function. Some might argue this includes our own military and its reliance on companies like Kellogg, Brown & Root to conduct overseas wartime operations.
RELATED: Whistleblower Exposes $7 Billion No-Bid Defense Department Contract
VA is critically reliant on private sector vendors for its payment systems, computer systems, software systems, management functions, construction, you name it. Many people wearing white coats in most VA medical centers are government contractors, not VA employees. Even management of community-based clinics has been outsourced in many locations.
Selection Of Shulkin
The majority of veteran organizations in 2017 were critical of Shulkin's selection including his lack of military experience. Meanwhile, his supporters cited his business accomplishments and medical training as possible favorable attributes. Eventually, Shulkin was ousted in a bit of a coup to remove him from leadership by Trump loyalists. Around that time, He reportedly cooled off approving the Cerner deal to convert VA electronic health records into the MHS Genesis system approved by the Department of Defense.
RELATED: Top PR Officials Lobby For Shulkin Termination (USA Today)
Privatization Of VA Electronic Health Records System
Generally, senior leadership that did not support the transition to Genesis from VistA left the agency around that time. The deal to privatize VistA was swiftly inked by former Secretary Robert Wilkie when he served as the acting secretary prior to his confirmation.
Some of you may be unaware that VistA is an open source (free to use by the public) electronic health records system designed by software engineers call the Hard Hats who worked in VA to maintain and develop the software. It became quite popular and even serves as the backbone of many similar systems around the world.
Over a decade ago, challenges arose between the Defense Department and VA to unify their electronic medical records systems.
After spending billions with contractors resulting in no success, the Kansas City based Cerner was awarded the contract by Wilkie in 2018.
It appears the MHS Genesis system will be proprietary meaning VA will likely be dependent on Cerner and other contractors to maintain the system moving forward. Since it failed to support the legacy Hard Hats and similarly situated software engineers.
Presently, the Cerner rollout is in dispute. Some union organizations such as AFGE have indicated the software package is not working as advertised, but the agency under the previous administration disputed the allegation.
VA Is Model For America
Curiously, on VA spokesperson had this to say about an internal memo critical of the transition:
"It addresses data strategy broadly and is focused on positioning VA to lead the future of U.S. health care — ensuring information management capabilities provide a best-in-class veteran and employee experience."
So, why all the brew-ha about what is happening in VA and why should America care more? It is not just about veterans. Under the previous administrations over THREE DECADES, and I quote, "is focused on positioning VA to lead the future of U.S. health care".
This is why it matters how the previous administrations responded to the wait time scandal, electronic health records transition future scandal, red flag tribunals, lowering the training requirements for healthcare providers, and various privacy rights violations of veterans.
RELATED: Should VA Destroy Physician-Led Care?
VA is the model for America's future socialized healthcare delivery system. That is a fact, meaning we need to work hard to resolve some of its more troublesome challenges.
RELATED: Paranoid VA Officials Paint Veterans As Crazed Psychos
The Wait Time Scandal
McDonald had some significant improvements underway in the agency after taking over from Eric Shinseki following the shocking revelations of the Phoenix VAMC wait time scandal the rocked the nation. Veterans died while waiting inappropriate amounts of time for access to healthcare, nationwide.
The scandal served as the springboard to implement seemingly radical changes to the agency including introducing Veterans Choice to ramp up access to non-VA care in the community. It also resulted in McDonald's implementation of directives to improve customer service quality treating veterans more like customers and stakeholders similar to how private corporations operate.
Some within VA considered the post-2017 era as being chaotic. Though, the agency's customer service has steadily improved compared to previous decades.
McDonough Confirmation Hearing
During his confirmation hearing, McDonough listed five priorities if he were confirmed: 1) getting veterans through the current pandemic; 2) help expand civilian opportunities to veterans through education to find appropriate jobs; 3) improve inclusion of veterans who are women, minorities, and LGBTQ; 4) reduce homelessness; and, 5) reduce veteran suicide.
These issues are the current smokescreen that mirror the platitudes of the political party in the majority at the moment. Behind the scenes, VA is simply moving forward with the 30 year plan.
What do I think will happen?
We will likely see an expansion of what we saw at the end of the Obama Administration as well as expansion of what we were seeing under the Trump Administration. Many of the senior leaders who left positions in senior leadership within VA are back in either leadership roles or advisory roles likely to conclude some unfinished business from 2017.
What we have seen we will continue to see. VA will expand its control and involvement in civilian healthcare delivery by continuing to train medical doctors, nurses, etc. We will see its population management systems expand. We will see an expansion of the health record exchanges systems that will unify control over civilian, veteran, and military medical records systems and healthcare delivery. We will see more medical journals propagandize the public with articles promoting VA healthcare delivery quality over civilian quality.
Under authority of the current pandemic, we may also see VA facilities open their doors to treat civilians.
RELATED: VA Opens More Beds For Non-Veterans
Below in italics is the Secretary's message following his confirmation. I wish him the best and hope veterans receive better healthcare and benefits delivery in the future.
Secretary McDonough Message
As I begin my tenure at the Department of Veterans Affairs, I want to take a moment to speak directly to Veterans and other VA stakeholders and share my thoughts on VA's mission and the road ahead.
It is the honor of my lifetime to join the VA workforce in serving Veterans, their families, caregivers and survivors. We live in peace and security today because of the sacrifices of generations of Veterans. My career has afforded me a privilege available to relatively few Americans: to see up close the excellence of our Armed Forces in the field on my regular visits to Afghanistan and Iraq; to witness the strength and resilience of our wounded warriors at Walter Reed; and to experience the unimaginable grief of military families there at Dover when our fallen heroes come home one final time. From that I have a passion to fight relentlessly every day to ensure that VA serves our Veterans as well as they have served America.
Throughout those experiences I've also been deeply impressed by the dedication and excellence of VA employees. I look forward to being a true partner with the men and women of VA – dedicated, highly-skilled professionals, many Veterans themselves – Veterans serving Veterans who deserve our profound respect and support.
At this moment when our country must come together, caring for you – our country's Veterans and your families – is a mission that can unite us all.
The president has called on every American to embrace our responsibility to support our Veterans and their families. So this administration will work with other federal departments and agencies, with Veterans service organizations, with the National Association of State Directors of Veterans Affairs (NASDVA), and with other state and local organizations, both public and private, who have the best interests of Veterans and their families at heart. We must work together to serve all Veterans.
President Biden has defined our country's most sacred obligation as preparing and equipping the troops we send into harm's way and then caring for them and their families when they return. Here's how we at VA will fulfill our part of that sacred obligation.
Every decision I make will be determined by a simple principle, that it increases Veterans' access to care and benefits and improves outcomes for them.
Our highest priorities will be VA's three core responsibilities: providing all our Veterans timely, world-class health care; ensuring they and their families have access to the benefits they've earned; and honoring our Veterans with a final resting place that's a lasting tribute to their service.
In addition, we'll do everything in our power to help Veterans get through this pandemic; help them build civilian lives through education and jobs worthy of their skills and service; ensure that VA welcomes all Veterans, including women, Veterans of color and LGBTQ Veterans; work to eliminate Veterans' homelessness and reduce suicide; and keep faith with their families and caregivers.
Assessments of our efforts will be measured by the outcomes we generate for Veterans and by listening to what Veterans have to say about their experiences. We will be strengthened by the advice and support of Veterans service organizations and by hearing from our partners and respected organizations who share our mission of improving Veterans' lives.
We're going to focus on living our core VA I-CARE values in all our interactions. Integrity, Commitment, Advocacy, Respect and Excellence – these values will define who we are, our culture, and how we care for Veterans and other VA colleagues.
This means that all VA patients, staff, their families, caregivers, survivors, visitors and advocates must feel safe in a workplace free of harassment and discrimination. I will not accept discrimination, harassment or assault at any level or at any facility within VA. We will provide a safe, inclusive environment for Veterans and VA employees. Simultaneously, in VHA and VBA, we will redouble our efforts to care for Veterans who are survivors of military sexual trauma, ensuring they can all count on VA's support.
We can achieve our mission only by embracing the incredible diversity that defines our Veteran population and all of America, leveraging everyone's talents and passions. I commit to these principles, and I will make sure that my senior leadership team reflects and embeds them in everything we do.
We are fortunate to have a strong ally and leader in the White House. President Biden gave me a clear mission – to be a fierce, staunch advocate for Veterans and their families. His marching order to me is clear – fight like hell for Veterans. And we are going to fight like hell to give our Veterans and their families the benefits, services, respect and dignity they deserve.
I fully embrace this mission, and I know the VA workforce does, too.
May God bless our troops, our Veterans, their families, caregivers and survivors – and, as a nation, may we always give them our very best.
What Do You Think?
We are not in Kansas anymore as a nation.
McDonough's team has promised more transparency with the press than the previous administration, which would be a welcomed improvement.
I personally do not believe being a veteran automatically translates into being a great leader of one of the largest union employers in the country. We have seen many generals and senior officers whiff when trying to implement military management strategies over its civilian, union employees. It just does not work out well for anyone, especially veterans relying on smooth implementation and effective policies when receiving healthcare and benefits.
Over the past 4 years, it certainly seemed like the Trump Administration was at odds with federal leadership and Average Joe union employees. Whistleblowers widely did not report improvements in how the agency handled its investigations. Instead, it became easier to terminate.
On the other hand, veterans' use of community care expanded. VA accelerated adjudication of benefits claims. Veterans have noticed better customer service.
While not perfect, the agency has improved quite significantly over the past 6 years as if the wait time scandal of 2014 shocked the system back to life.
It will be interesting to see how a DC insider will move the agenda forward.
Will it be like herding cats or lemmings?