Concerned Caregivers Fight To Have A Voice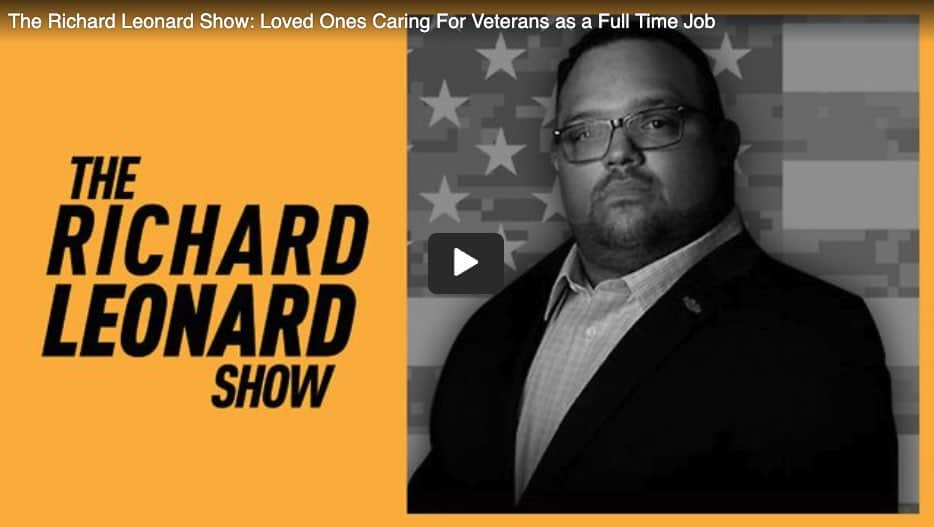 Concerned caregivers tired of being pushed around by the VA Caregiver Program are fighting back against a system that has left them isolated, disenfranchised, and unrepresented.
Last week, a group of caregivers providing in-home care to their severely disabled veteran husbands contacted me with concerns about the $1.9 billion VA Caregiver Program. These are mainly legacy caregivers with a range of involvement in the program for many years.
Subscribe to our weekly newsletter and stay up to date.
While the program, with its nonprofit and private sector supporters, seems to advance the benefits received of all caregivers, some caregivers do not agree – – many feeling they are without a voice while caught in the agency's most scandalous purge to date.
If purged, many of these caregivers, and the veterans they help, would be immediately placed in a financial hardship that could ruin families and end dreams, all at the click of a bureaucrat's mouse button.
And this isn't just about money. Veterans have tragically committed suicide after their caregivers received discharge notices from the agency.
What does all this mean?
The Richard Leonard Show Starts Coverage Of Caregiver Issues
Shortly after getting contacted by the caregivers, I contacted Richard Leonard to see if he would be willing to start covering the VA Caregiver Program issues on his show.
He was willing.
(Information caregivers provided was the primary source of data talked about on The Richard Leonard Show that aired last Sunday on Rumble.)
This show is where things started for me in covering this caregiver matter, publicly.
Continued research and discussions with the caregivers has revealed many unanswered questions as well as clarifications, corrections, and other bits of information streaming in from VA Public Affairs as of today's article.
Leonard has committed to ongoing coverage of the matter as it evolves. Read on to learn more about what is being uncovered and to learn more about two of the caregivers able to comment publicly at this time.
RELATED: PACT Act – Can VA Fight Off Future Backlog?
About VA Caregiver Program
There is a lot going on within VA about its Caregiver Program. What follows is a high level and recent issue caregivers are working through.
Many caregivers sacrificed their careers (and Social Security credits) to provide in-home care to their husbands, wives, or loved ones. VA through the Caregiver Program has agreed to compensate caregivers for this sacrifice by paying a monthly stipend of $600 to $3,000.
This is significantly less than VA would be obligated to pay for in-home care through a private business to provide the same services, which ranges from $6,000 to $10,000 (or more) for full time in-home care or residency full time in an adult living facility.
As recently as March 2022, VA was caught rolling out a purge plan that could have discharged up to 90 percent of caregivers from the program after promising policy changes would only reduce ranks by 30 percent, which is still a large number.
RELATED: VA Secretary Promises To Stop Purge Of Caregivers
There are many players involved in advancing the caregiver mission, but the information received by caregivers from VA following a FOIA suggests more can be done. The documents and correspondence contained emails between VA officials and at least one nonprofit. That nonprofit's mission is aimed to increase awareness of and access to caregiver benefits and support.
VA And The Elizabeth Dole Foundation
One such nonprofit is the Elizabeth Dole Foundation (EDF) founded by former Senator Elizabeth Dole in 2012, three years after her single term as a US Senator ended. To provide context, EDF is widely considered a representative or voice of the caregiver community.
Its founder, Elizabeth Dole, a career politician, has maintained involvement not only in the organization she founded but also as the chair of VA's federal advisory committee (FAC), titled Veterans' Family, Caregiver, and Survivor Advisory Committee. Dole's awareness campaign through EDF called Campaign for Inclusive Care recommended VA create a FAC. Dole reached out directly to former Secretary David Shulkin, MD, who supported the idea. EDF staff, VA staff, and key stakeholders provided guidance for the campaign.
Since 2017, Dole has served as a FAC member and chair of the committee. Her work, and the work of EDF, has resulted in transformative policy and regulatory changes impacting all caregivers.
VA has entered into at least one Memorandum of Understanding with EDF with Elizabeth Dole as the signatory, and she has been allowed to maintain her position as chair of the FAC despite the standard two-year time limit for members noted on the FAC's charter. Only an act of the Secretary of Veterans Affairs can waive the two-year time limit suggesting she has received a favorable review by at least three secretaries: David Shulkin, Robert Wilkie, and current secretary Denis McDonough.
Her accomplishments do not end there for the caregiver movement. VA named a Center of Excellence after her titled The Elizabeth Dole Center of Excellence for Veteran and Caregiver Research. This year, lawmakers named two bills after her that we will simply refer to as the Elizabeth Dole Act later:
If you mention the Caregiver Program to a Washington DC insider, they will probably think of Elizabeth Dole and the organization she founded, EDF.
Caregivers Question Program Developments By VA And EDF
Despite what appears to be a lengthy resume and rapport built with VA, lawmakers, and the caregiver community, some caregivers are dissatisfied with their treatment by the agency and Dole's organization EDF.
While many caregivers, including those selected to become Dole Fellows, are likely satisfied with EDF and the VA Caregiver Program, that does not speak for all caregivers. This includes those who contacted me for help.
What kind of help?
Disenfranchised Caregivers
They want help to raise awareness of their concerns about how the agency is performing its duties under the existing program criteria, and how those duties will change if the the Elizabeth Dole Act is signed into law.
The current bill has a significant amount of support and may go to a vote soon.
Before it becomes law, these caregivers believe it is vital that all caregivers have a seat at the table, or, at least that lawmakers understand VA and EDF does not speak for everyone affected.
What are the caregivers worried about? I mean, if more Americans, lawmakers and private sector companies are aware of the Caregiver Program, isn't that a good thing?
That is not enough, according to these caregivers, as the Elizabeth Dole Act may create significant turbulence for the same caregivers it purports to help.
Caregivers are worried their veterans will be forced to use private sector support funded by VA and third parties rather than continue to receive the same funded support they receive from caregivers in the home. There appears little has been written about the longterm effects of the legislation on current caregivers once the headlines and newsprint move on to other topics of the day.
These caregivers, through their research and FOIA'd records, believe the Elizabeth Dole Act will, if signed into law, redirect VA monies currently used as stipends for caregivers to EDF and its private sector partners. These partners would then provide the services and care in-home or within adult care facilities that would serve to displace the services provided by current caregivers.
One such caregiver, Robin Stitt, has been in the Caregiver Program for four years. If her concerns materialize about the Elizabeth Dole Act, her husband "would not get the same level of personalized care" she provides. The Kansas couple prefers the current model.
When asked if she feels EDF represents her, Stitt responded, "Absolutely not." She continued, "Even at the Congressional hearing on the recent purge, although the caregivers who testified made excellent points, they were all former Dole Fellow alumni." Stitt believes Congress would have benefited from hearing testimony from a more diverse witness panel.
Kristie Sheets, another caregiver, has repeatedly taken to social media to express concerns but has experienced pushback from EDF, and its EDF Fellows, who are also caregivers.
"I have been asking how EDF still supports VA leadership despite the third purge. And I am afraid it is not going to be the last," said Sheets.
"VA has paused the discharges for legacy caregivers, but the expansion in October will still put our vulnerable veterans through the dehumanizing assessments that VA leadership created."
When asked what EDF did about the dehumanizing assessments, Sheets said, "EDF hasn't done enough." She continued, "Given EDF's seat at the table, why are they not doing more to stop this?"
Steve Schwab, CEO of EDF, recently cited VA Deputy Secretary Donald Remy as saying, "He [Remy] wants to hear the good, the bad, and the ugly. Maybe even the bad and the ugly a little bit more."
For those of you reading this who may be cyber sleuths, this quote was in a video at the 7th Annual National Convening of the Elizabeth Dole Foundation, co-hosted by the Department of Veterans Affairs.
Sheets and Stitt have agreed to be interviewed about their experience and concerns to be aired on The Richard Leonard Show. Remy will certainly get a dose of the bad and the ugly of the Caregiver Program if he tunes in.
RELATED: Gulf War Illness Caused By Sarin Gas Says Researcher
Dole Background
Elizabeth Dole is the wife of recently deceased former Senator Bob Dole, of Kansas. Elizabeth Dole served in the US Senate for North Carolina from 2003 to 2009. She has an impressive list of professional accomplishments that include CEO of Red Cross, Secretary of Labor under former President George HW Bush and Secretary of Transportation under former President Ronald Reagan.
Note: In a podcast by The Richard Leonard Show (see top) that aired last Sunday, former Senator Elizabeth Dole was referenced as a current sitting senator by mistake. The EDF website and official FAC meeting minutes failed to follow Associated Press guidance for writers where a person no longer in office by addressing them as "former" before the former title.
To avoid confusion, I use the best practice to reference former holders of public office as "former" before the title if no longer in office in this article.
Key Takeaways
The VA Caregiver Program has the funding to support caregivers and the veterans they serve. The $1.9 billion budget has continued to grow. Awareness of the issues caregivers face has garnered significant support from lawmakers and policymakers through VA's partnership with EDF.
Getting the word out is a good thing, and that is a big part of any public service campaign. But, the fight does not end when the lights go out after each gala. That is where the rubber meets the road.
Fortunately, the VA Dep Sec wants to hear more about the bad and ugly of the plight caregivers are facing on a daily basis. We aim to provide just that without the big PR budget VA and EDF enjoy.
I said it in my testimony to the Democratic Platform Committee in 2012, and I will say it again here:
"Veterans win when politicians understand the promise of a square deal has become a mere premise of one. What used to work doesn't anymore, and soldiers are getting ambushed after discharge by a VA benefits system posing as allies."
"It is as if we are asking, 'Will you pretend with us that we will keep our promise to you?'"
It was relevant in 2012. It is still sadly relevant in 2022.
Our nation's leaders need to pay more attention to grass roots America, and certainly more than to its group-think thought leaders in the Beltway.
Veterans will be better off when our leaders pay attention to us.
The proposed legislation, as it appears, does concern many caregivers including those that contacted me. While VA and EDF may not agree with what these caregivers believe or say, the caregivers' perception of how the VA and EDF partnership has evolved is concerning.
The current Elizabeth Dole Act, as it is written, has created concerns about funding and the future for these caregivers. It will likely create additional budgetary burdens on VA, and it may also result in greater privatization of VA's federal workforce under the watchful eye of the Biden Administration.
Americans want veterans and their caregivers to receive the maximum amount of support and benefits needed to offset the tremendous sacrifices these families endure as a consequence of war.
It is the hope of this publication, DisabledVeterans[dot]Org, that as many disenfranchised caregivers as possible have a voice and a seat at the table, even if that seat is not under the EDF umbrella.
Documents from the FOIA cited in the show will be released shortly.
EDF / VA Caregiver Program Challenge
Richard Leonard invites Steve Schwab of EDF, Meg Kabat of VA Caregiver Program, or any other official with knowledge to come on his show to discuss the concerns of these caregivers and address any questions, corrections, or challenges they have to the information provided or conveyed on the show.