Phoenix Veterans Affairs Sociopath Retaliates Against Blind Whistleblower, Gets $200k Paid Leave Over 18 Months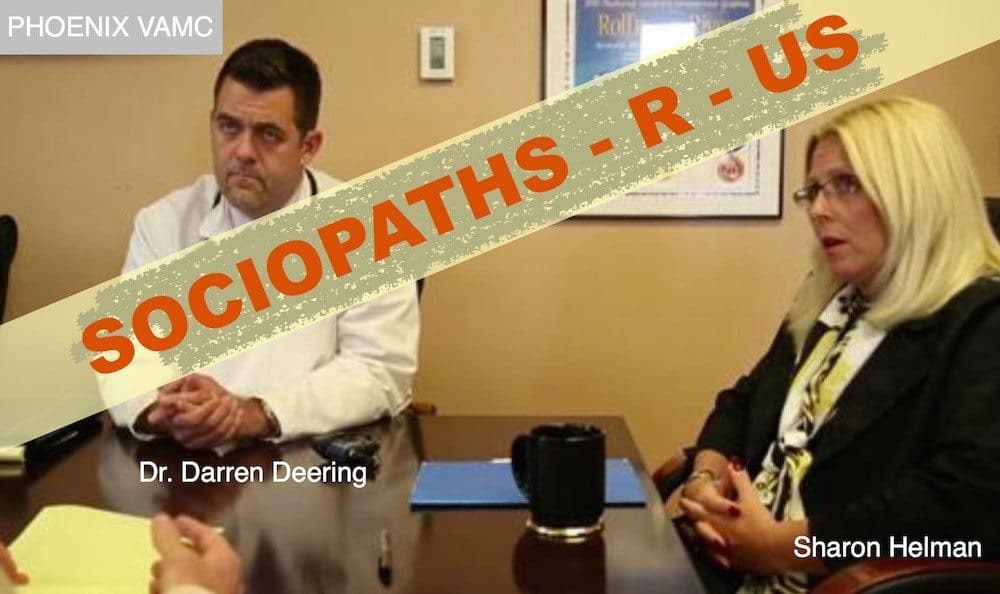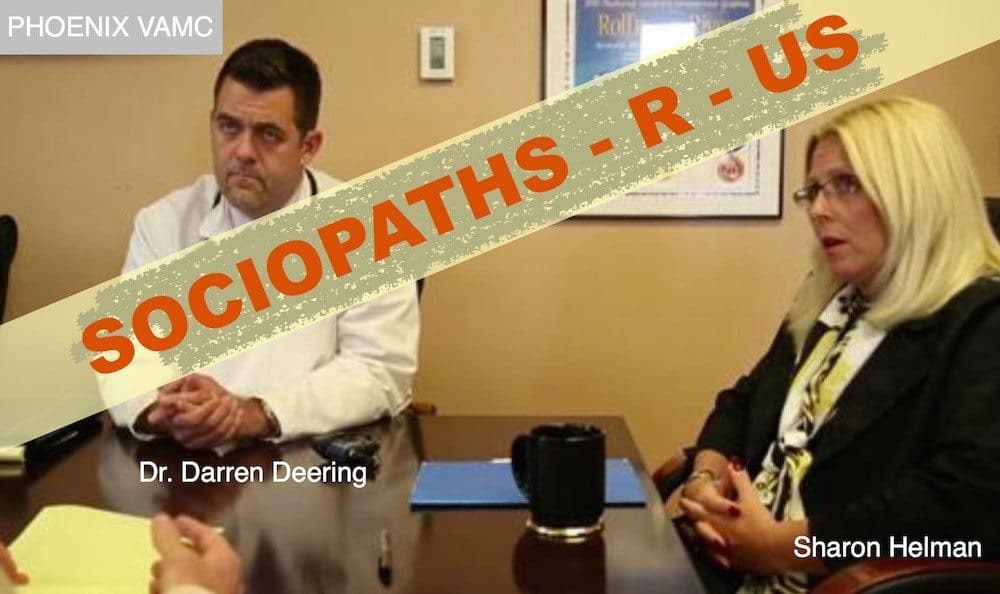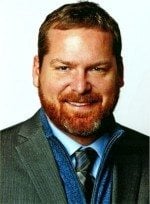 Congress was outraged yesterday with new information from Phoenix Veterans Affairs showing agency leadership failed to hold apparent sociopaths accountability for retaliation against whistleblowers in Phoenix. Despite a year old audit indicating two such sociopaths should receive punishment or termination, no action was taken.
A sociopath is a person with a personality disorder that displays extreme antisocial attitudes and behavior with a lack of conscience. Doesn't that fit the description of many VA leadership gracing the news as of later?
RELATED: VA Spins, Second Whistleblower Stops Illegal Plot
APPARENT SOCIOPATH #1 LANCE ROBINSON
The first executive fitting that description (sociopath), Lance Robinson, associate director of Phoenix VA, was placed on paid leave for retaliating against Paula Pedene, a blind public affairs officer. Pedene reported higher-ups at Phoenix misused substantial amounts of money. Robinson stripped her of her duties and sent her to work in the basement library to teach her a lesson for reporting fraud.
Robinson was since removed from his job and put on paid leave in May 2014 earning $137,000 per year for the past 18 months.
APPARENT SOCIOPATH #2 DR. DARREN DEERING
The other apparent sociopath, Dr. Darren Deering, chief of staff at Phoenix VA, lashed out at whistleblower Dr. Katherine Mitchell for reporting the wait list scandal.
Some of you may recall Dr. Deering sitting along side now terminated Sharon Helman on CNN when the scandal first broke. Dr. Deering put Dr. Mitchell on paid leave and eventually forced her out.
RELATED: Sharon Helman Scandal Reveals Classic VA Corruption
According to FedSmith, Dr. Deering earned a cool $246,000 last year as chief of staff engaged in covering up the wait list scandal and behaving like a sociopath.
The Office of Special Counsel represented the two whistleblowers and reached a settlement for each on the harassment, but without terminating the wrongdoers, any settlement will be ineffective at righting the wrong.
Has anyone identified a solution? Perhaps the only move is a Civil RICO against these perpetrators?
Source: https://www.washingtontimes.com/news/2015/dec/16/phoenix-veterans-affairs-whistleblower-retaliators/