Ben Krause Delivers DNC Veteran Statement for Veterans For Common Sense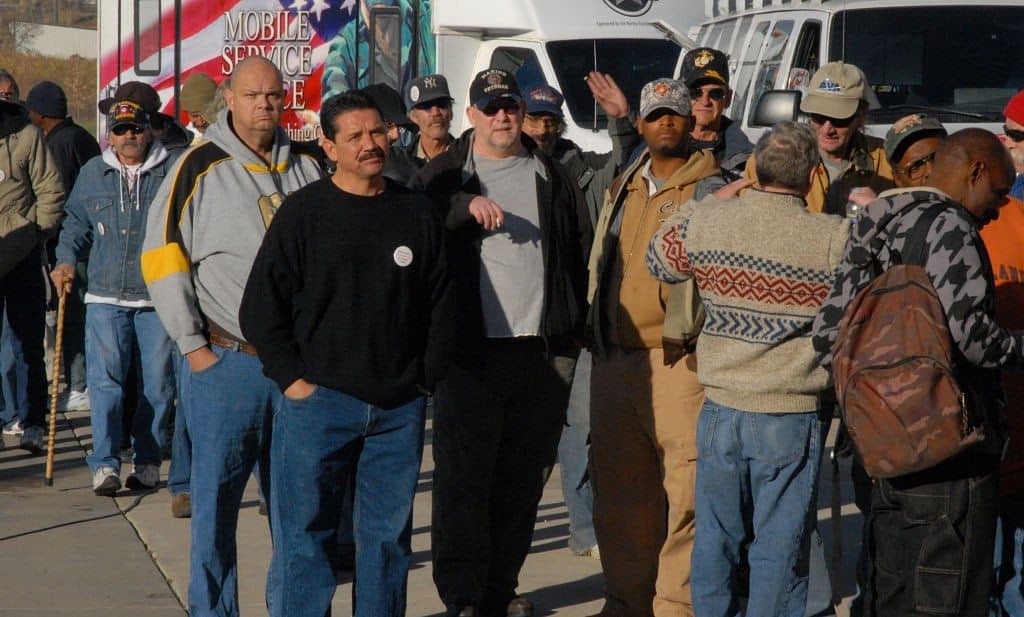 DNC Platform Drafting Committee and Testimony
This is a list of the Platform Drafting Committee chairman and members in attendance at the conference held in Minneapolis July 27 & 28, 2012. Following the list is testimony I presented to the committee about veterans issues and the veteran vote.
Washington DC must realize that it is time to consult the veteran on a grassroots level in order to fix the system. Anything short of this is a waste of money and time. The political party with the strongest veteran platform will win this election.
To watch the testimony in its entirety and learn more click the link: Krause Testifies Before DNC Platform Committee About Veterans.
https://www.disabledveterans.org/2012/08/22/benjamin-krause-testifies-dnc-platform-committee-veterans-issues/
About the Featured Image
The 19th Annual Homeless Veterans Stand Down was held at the Colorado National Guard Armory in Denver, Nov. 5. Veterans who attended the event were offered housing referrals, legal services, flu shots, health screenings, counseling, hearing aide repair, dental screening, eyeglass repair and haircuts, and received a bag full of clothes and toiletries. Two hot meals were served.