DOD Failing Transition Assistance Program Mandate Of VOW Act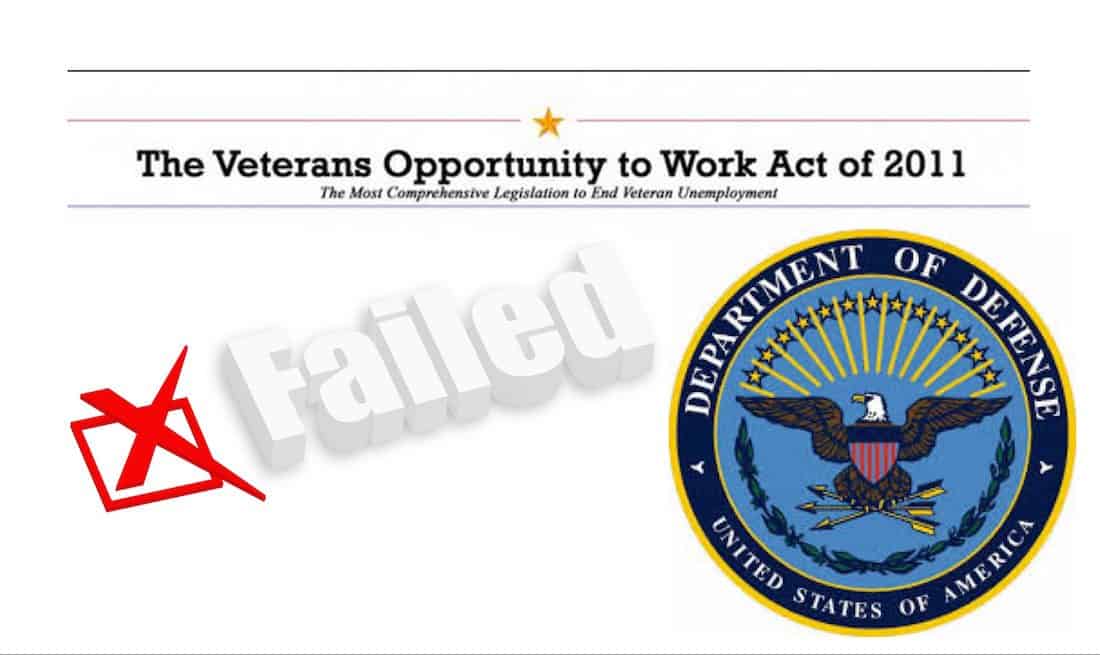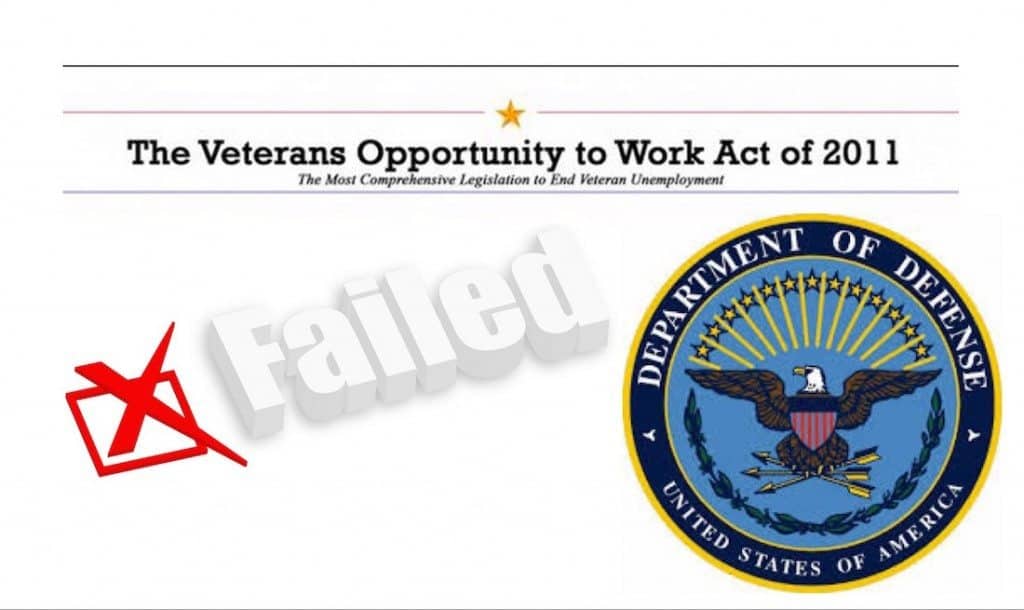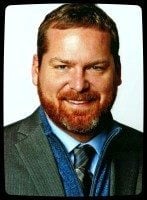 Recently released Veterans Affairs documents revealed the Defense Department is still failing to implement mandatory Transition Assistance Program (TAP) training for separating servicemembers.
According to VA executive Danny Devine, the Executive Branch of the Federal government is "not enforcing it and not adhering to the tenets of the law." Devine is an executive in VA's Disability and Medical Assessments (DMA), the part of VA responsible for disability compensations examinations.
SEE: Full Advisory Council Transcript (pg 301)
The transcript from an Advisory Council meeting last October indicates major failures within the military to implement mandatory TAP training for all servicemembers prior to separation from the military. This matters because VA derives its disability application projections from these attendees, meaning VA's projections are likely unreliable.
Under President Obama's Veterans Opportunity to Work Act (VOW Act), the DOD was required to provide mandatory TAP training starting November 2012. The VOW Act was considered "the most comprehensive legislation to end veterans unemployment" according to the House Committee on Veterans Affairs and America. Part of the legislation included a mandate for DOD to ensure servicemembers received the mandatory TAP training.
However, according to statements from meeting attendees, only 50% of servicemembers attend TAP two years after the 100% mandate went into effect. The failure to attend TAP impacts VA's ability to project disability claims filing for new veterans and clearly affects budget projections for the agency.
RELATED: VA Budget Deficit Whooping $2.6 Billion
Meeting attendees included Chairman LTG James Terry Scott (Ret.), Danny Devine, head of DMA Gerald Cross, MD and others.
According to a transcript from the meeting starting on page 301:
CHAIRMAN SCOTT: From your perspective, is the VOW Act working the way it's supposed to? I realize that it may be asking the wrong part of VA the total question, but from your perspective–
DEVINE: Danny, you're closer to that than me.
DEVINE: No, it isn't. They haven't enforced the mandatory use of–they're at maybe 50 percent of the folks are actually attending the TAP. They're not doing a real good job yet of tracking those folks because what we had wanted was a notation–
CHAIRMAN SCOTT: Who collects the statistics on that? That's too vague for me to put in a report that–who would I talk to about which services are doing it, which ones aren't, and RC versus AC, and all that? Somebody in VBA, I guess, uh?
DEVINE: VBA doesn't even know because that's where we get our information. So whatever they're getting from Manpower and Personnel, it's about as vague as that because they know they're not enforcing it and not adhering to the tenets of the law.
CHAIRMAN SCOTT: Okay. Well, I'll ask them how do they know that then. Because that's–if we're going to–you know, for us to say something, we've got to have a pretty good idea that, you know, what are the specifics of the issue.
DEVINE: We're not even allowed to survey the folks to find out whether or not they're going to file–have an intention to file a claim.
CHAIRMAN SCOTT: Okay. Well, maybe we can get a little help from them. Okay. Go ahead. Let's see. The ACE, slide 28. Everybody okay on that?
CROSS: Oddly enough, our staff would really like you doing that, and the poor veteran who was going to take the day off from work and drive to the hospital, find a parking space, get to the clinic, find the clinic, just stays home or he goes to work.
We often have to supplement the records with a phone call to clarify some issue, but, you know, that, from a veteran-centric point of view, that nails it.
MG MARTIN: Actually I had–we received a briefing from Mike McNeal, director of the VA-DoD Program Office back then. This was in April, and he, at that briefing, said that 53 percent of TAP people intended to file a disability claim when they asked him a question. So they did a survey.
DEVINE: It wasn't an official survey. What they did was probably talk to them on the way out, and that's how they determined what those numbers were.
MG MARTIN: So 53 percent is kind of soft then?
DEVINE: Correct.
CROSS: It's very soft, and we had estimated for budget purposes 50 percent. Now, Gingrich, again, I mentioned him several times. He did some good things although he was challenging at times because he, you know–he wanted good things for veterans as fast as we can do them, and that was fine.
He estimated that it's going over time be much, much higher. You and I have all had sergeant majors. So the sergeant major sits through this briefing and cuts to the chase and says–here's what my sergeant major might say. He said, okay, you got to make your decision, soldier. You've got to go either this–you're getting out. Go this way or that way.
Now if you go this way, you get an exam from the military; it will be very good. If you go that way, you get an exam from VA, and you get the exam and you get money. Which way do you want to go?
Now that's oversimplistic by a long shot, but, you know, some people anticipate that it will move in that direction. The truth is last I heard it was actually less than 50 percent–
DEVINE: Correct.
The more I know from analysis of FOIA responses from VA, the more I realize the Executive Branch of the Federal government has little to no ability to respond in real time to any crisis.
What did you notice from reading the transcript?