Mailroom: The Biggest Mistake Veterans Make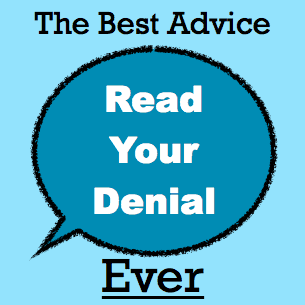 One veteran writes in about his VA Voc Rehab claim.
He has not heard back from Voc Rehab about his claim beyond a denial. However, his letter to me is a little vague.
I'm writing about this because it involves the biggest mistake a veteran can make.
Veterans think about their claims very simply, "I was denied." Or, "I was approved for [insert benefit]."
I was like this before I went to law school, feeling lucky for any penny VA gave me.
It wasn't until later that I began to do a very simple thing – and that is what my letter to the veterans involves, below.
On the website, I have numerous posts and the Voc Rehab Survival Guide that cover VA Vocational Rehabilitation and Employment (the program is also commonly called Chapter 31). The guide can be found here: https://www.disabledveterans.org/get-funding-for-rehabilitation/.
Here is what to expect from this post. I'll answer the question in the veteran's email. I'll then explain why I answered the way I did. That will help all of you avoid the same pitfalls.
Here's the drill: I include this for all newcomers. Each week, I take an email from a veteran that would have broad appeal to many veterans. Questions are usually about the GI Bill, VA Voc Rehab, or Disability Compensation.
I then analyze the veterans benefits issue for a bit and post my input here in our weekly segment: Mailroom.
Basically, I take out all of the veteran's identifying information from the best email and post it here with my answer.
If you have a burning question about your veterans benefits, sent me an email by selecting the contact tab at the top of this page. If I think your situation will be helpful for other veterans, I will re-post it here.
* If you do not want me to write about your veterans benefits situation, please feel free to let me know within the email. I have no problem keeping a lid on the situation, too.
From the Veteran:
The VA is giving me the story because I already have degrees, they won't retrain me. I sent in doctor's letters, letters from professors, etc., haven't even gotten a response. Any ideas?????
From Benjamin Krause (me):
VA has struggled to be responsive for years. Congress is still trying to figure out why. I think you need to be strategic.
Your email below is boiled down so simply that it does not give me enough to go on.
Degrees in what?
Are you employed?
Were you employed?
What do you hope to do?
Why specifically is VA denying your request for training?
Do you think they are wrong?
My Explanation
Some of you may be confused about why I responded that way and how it ties in with the title of this post.
I answered that way because the veteran did not drill down into the issue of his claim. Or, he did not email me the specifics in a way that would help me provide input.
Here's the deal and why veterans get screwed.
We flatly do not read the decision of VA, generally. I never did back in the day. I'm sure some reading this post haven't either.
What you will find when you read the denial or the grant will be shocking at times. VA has a tendency to not read your claim. VA also has a tendency to not follow the law when making decisions.
When you read the VA decision letter, you will usually be able to pick this out. The reason is because VA must provide the justification for their decision.
All you need to do is line up your facts with their reasoning. If they do not match, you know you have a solid basis for an appeal.
Here, the veteran was denied. He did not explain why, and it is possible he does not really know.
In order to know why, veterans need to request a copy of their claims folder. For VA Vocational Rehabilitation claims, they need to request it from VA Voc Rehab directly. If it is a disability claim, they need to request it from the VA Regional Office.
You simply need to request your file using a Freedom of Information Act request, linked to here.
Check out the example and you will be able to request your file. Read it when you get it. If you disagree with VA's decision, file a Notice of Disagreement with Voc Rehab.
I cover that in my Voc Rehab Survival Guide.