Ex-VA Chief Pharmacist Stole Painkillers From Veterans, Sentenced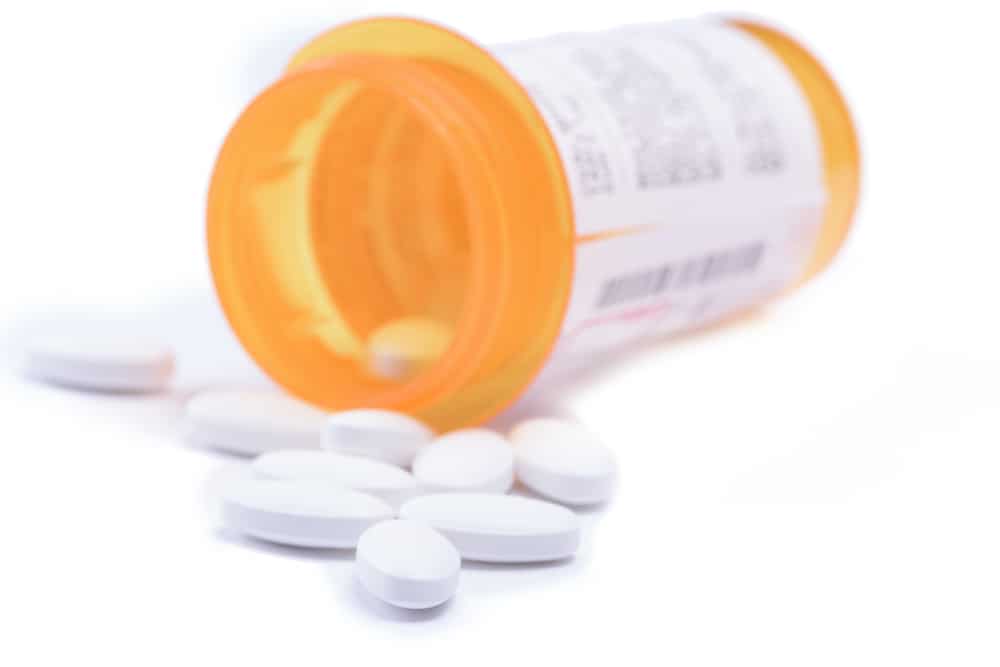 Veterans suspicious their pharmacist skimmed off some of their opioid painkillers may have been correct, at least in one VA facility in Pennsylvania from 2017 to 2020.
The Department of Justice (DOJ) recently circulated a press release about the sad story of Matthew Camera, 51, after his 2-year probation sentence was issued. Court filings apparently show it was confirmed the pharmacist let his opioid addiction get the best of him.
An unknown number of veterans likely received less than the prescribed number of opioids for more than three years. Camera admitted to skimming a few pills from each prescription he filled.
It appears he worked at the Erie VA Medical Center or its pharmacy depending on where that is located.
Based on our past understanding of opioid use and information available on this matter, it seems possible some veterans affected may have been injured, at least psychically and possibly physically, due to receiving less than the prescribed number of painkillers.
The information from the DOJ and readily available elsewhere online does not address the impact this skimming had on the veterans affected. It does appear that veterans did complain, which led to the investigation.
If these veterans complained to their physician seeking additional pills, it is possible the physician would have labeled them as drug seeking given the prior opioid over-prescription scandal within VA impacting facilities and veterans nationwide less than a decade ago.
If a veteran is improperly labeled drug seeking, it can be difficult to get the record changed and to receive proper medications that may have addictive qualities.
Limited News Coverage
In addition to the DOJ press release, the story coverage from a few other media outlets.
According to The Bellingham Herald, the former chief pharmacist admitted to stealing drugs meant for veterans. Court documents show Camera would "self medicate and feed an addition" to opioids. He would skim a few pills from each bottle he would fill.
According to Yahoo News:
The investigation of Camera started when patients at the Erie VA complained that some of their pills were missing, according to the U.S. Attorney's Office. They said they were receiving fewer pain pills than the number they had been prescribed.

The government accused Camera of "removing the pills from the pharmacy shelves, surreptitiously taking the pills and removing the pills from the" Erie VA, at 135 E. 38th St., according to the charging document. He took pills from pill bottles awaiting delivery to VA patients, the government and defense said. Camera cooperated as soon as investigators with the VA's Office of Inspector General confronted him in June 2020, the defense said.
The scheme lasted from January 2017 to June 2020. Camera was accused of stealing 100 hydrocodone and oxycodone pills from those bottles.
RELATED: Covert Surveillance Used Against Veterans
About Those Numbers
Do these numbers from the Herald add up for an opioid addict with open access to opioids at work?
As the story goes, the pharmacist stole a few pills (meaning at least three) from each prescription he would fill. The span of time covered 3 years and 6 months.
The allegation suggests he only stole 100 pills during that time.
Does that sound right to any of you?
Assuming the very well paid pharmacist only took drugs to feed an addition at VA, and assuming he only stole 100 pills, what are your critical thinking skills telling you?
The numbers suggest he only filled around 30 prescriptions in 3.5 years for opioids if he only skimmed 100 pills at three (a few) pills per prescription. Does that seem like a low number of prescriptions filled for opioids at any VA medical center?
RELATED: Hackers Exploit VA Cybersecurity Weakness
It also means he would have taking only 1 pill every 12 days if the limit was truly 100, but the reports suggest the pharmacist was feeding his addiction with medication intended for veterans.
The numbers don't seem to add up to me.
Do you think there may be more to the story?
DOJ Press Release
Below is the DOJ press release:
Former VA Pharmacist Sentenced for Stealing Painkillers Meant for Veterans

ERIE, Pa. – A resident of Erie, Pennsylvania, has been sentenced in federal court to 2 years probation on his conviction of violating federal drug laws, United States Attorney Cindy K. Chung announced today.

United States District Judge Susan Paradise Baxter imposed the sentence on Matthew Camera, 51.

According to information presented to the court, January 2017 to June 2020, while Camera was employed as the Pharmacy Chief at the Veterans Affairs Medical Center in Erie, he unlawfully obtained multiple dosage units of Hydrocodone and Oxycodone from pill bottles awaiting delivery to Veterans Affairs patients.

Assistant United States Attorney Christian A. Trabold prosecuted this case on behalf of the government.

United States Attorney Chung commended the Department of Veterans Affairs, Office of Inspector General for the investigation leading to the successful prosecution of Camera.
Source: https://www.justice.gov/usao-wdpa/pr/former-va-pharmacist-sentenced-stealing-painkillers-meant-veterans