Facebook Friday: What Happens To Veterans Who Need To Quit College?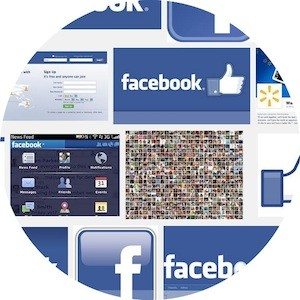 In VA Voc Rehab, veterans sometimes have to stop training when their disabilities get too bad to proceed.
Many of these veterans are unable to figure out the next step.
Given many of the problems disabled veterans have in contacting their counselors, many of these same veterans just disappear from the system rather than get the help they need.
One veteran wrote in recently about his struggle, which is the subject of this Facebook Friday.
Every Friday, I pick my favorite Facebook conversation. This week's conversation comes from the Facebook group I founded called, Disabled Veterans – Chapter 31 Voc Rehab. It has over 1,200 members.
My goal with publishing the convo here is to lend some insight from the group to those veterans without Facebook or who are outside the group.
https://www.facebook.com/groups/VocRehab/
________
Original Post
Chad writes in:
I see my counselor tomorrow and I know I cannot continue on with school due to the increase of my disability and I would like to still try and do something else but I do not know what to come at my counselor with. I am into computers, horticulture but my goal plan is a bachelors of biological sciences but that is out of reach now. I do not know any other programs that I can get into in my area. I am at a lost with this.
Group Comments
Responses from our Facebook community:
Liz: Your counselor (VRC) is going to look at what your disability is for and what your interests and capabilities are now. If you still are able to work after you get a degree then she will still look at an employment track that may have schooling. Some VRCs may be willing to consider on line college or self employment. If your disability has increased so much that you will not be able to work at all she may suggest switching to the 5th Voc Rehab track Independent Living (ILP) which is for those so disabled they cannot work or go to school. Normally you have a VA rating of 100% scheduler or 100% Individual Unemployability (IU) to get the IU track. What type of specific position would you work in with your BS in Biological Sciences? Your goal should include what specific job you want to do with your degree. This website has some ideas: https://careerservices.rutgers.edu/biological_sciences.shtml
Chad: Thank you so much Liz!
Ben Krause: I know of one veteran who was set up with a blog to keep his mind occupied. Maybe find a hobby where you will continue to challenge yourself but at your own pace. Photography. Etc. Chad, what id going on with school that you're having a tough time with?
Ben Krause: Remember, the school can provide reasonable accommodations for your disability. It is possible that the school could figure out a way to help, too.
Chad: I am in too much pain for going to on campus, and my PTSD makes it worst for me to concentrate!
Ben Krause: That makes sense. Let me suggest that you try taking Brain Support. It really helps me keep the edge off when I'm in school. While nothing is perfect, this stuff helps for law school: https://mend.net/
Chad: Thank you Ben! I will check that out. I am heading out right now for my appointment.
Chad: Went to my appointment and no one was there! I got stood up!!
Liz: That is so typical…..unfortunately. As a retired sailor I would be swearing here if it was allowed on this site! There are so many counselor's that make appts and are no shows or don't respond to emails or phone calls/msgs. You may have to ask to speak with your VRC's supervisor about this. Other suggestions once you are able to meet with your VRC is to ask to be in "interrupt" status so you can take a few months off of school and get your pain under control. The VA has pain clinics and there is short term counseling that can help you learn to concentrate and deal with issues that cause stress. I went to what is called CBT or cognitive behavioral therapy for about 6 months that taught me coping actions to deal with stressful issues so I could function and not get depressed. I have fibrofog with memory and concentration problems and have learned to only do one action at a time, keep lots of "to do" lists and get emails sent to me to remember to pay bills and refill meds. I live by my calendar that lists appts and other must do items. Ben Krause is right that your school can help by doing such things as letting you tape record classes so you can listen to the lecture as many times as you need to, provide tutors, give you longer to take tests and even have someone help you take notes. Your school should also have a medical/mental health clinic where you can go and talk to someone about the problems you are having in school. There are also VA Vet Centers for combat vets that can help with your PTSD. https://www.vetcenter.va.gov/
Joey: I have my third appt this Friday with a new counselor and I still have no idea what want to do or will be able to do. Even though I am 4 classes away from a BA that had taken 10 years to get, I am still lost. My anxiety doesn't let me take on more than I can handle. I run from responsibilities and being in charge. I hate being controlled and my fibromyalgia limits my physical options. I am so lost.
Chad: I am almost in the same boat Joey!
Joey: I hope this counselor likes his job, wants to help, gives me all the information without having to pry, works with me, takes care of my needs because I am not in the mood for a fight. Please don't make this harder than it has to be. I already have a letter from my school stating the requirements of a computer, speed, internet thanks to all these postings… I am trying to be proactive.
Chad: Well my counselor called me this morning apologizing for not letting me know that she was not in when I had a set appointment with her. I know go in this Friday to see her and hopefully can get put on the right track. Thank you everyone on here you are a great help and this is a great group!