Pay To Play, Will VA Under Secretary Nominee Be A Tool For Political Favors?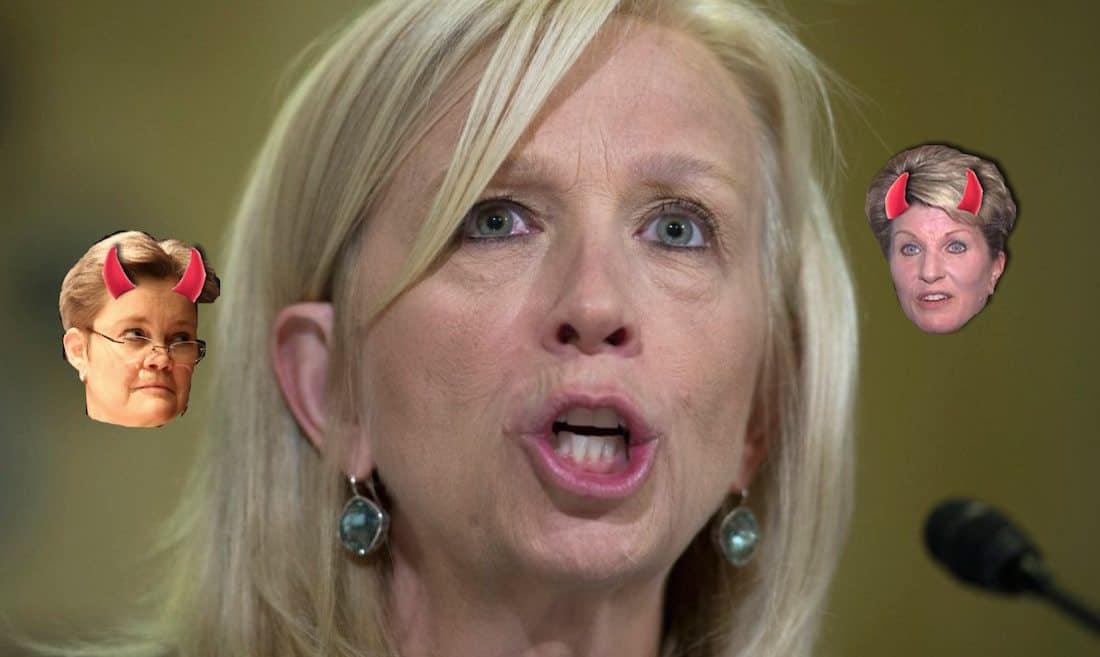 VA is reportedly selecting a new under secretary for benefits using a review panel that includes former VA under secretary Allison Hickey for input.
According to an insider, those up for consideration before the panel are Thomas Murphy, Curtis Coy, and Al Poteet. Murphy has served as the acting under secretary and was nominated by President Obama but not confirmed to the position. He is also considered the favorite for selection under President Trump.
VA public affairs was asked for comment but did not respond prior to publication.
A lobbyist familiar with the matter believes the move to include Allison Hickey in the panel could be to thwart an attempt by Curtis Coy and those supporting him. It is well known in certain circles that Hickey had a strong distaste for Coy when she ran the agency.
With her involvement, it would be more likely to select Murphy despite a previous investigation of Murphy for wrongdoing while under her chain of command in 2014 (more on this below).
Earlier this year, Murphy reportedly indicated he was set to retire. However, these recent reports from inside the agency indicate otherwise.
RELATED: Why Was Allison Hickey Covering For Rubens, Graves?
VA Under Secretary Favors, The Graves/ Rubens Scandal
To refresh your memory, Hickey resigned immediately after press reports discussed her involvement in a relocation scheme involving Kimberly Graves and Diana Rubens.
As a favor, Hickey supported their actions that involved forcibly removing at least one subordinate to allow both women to take self-induced demotions to lead St. Paul Regional Office and Philadelphia Regional Office, respectively.
Those demotions did not result in a pay decrease but instead a responsibility decrease for the SES employees. The pay was not decreased to reflect the demotion.
As part of the scheme, Graves and Rubens accepted financial incentives for the moves even though they were not entitled to the financial support due to initiating the transitions themselves.
Basically, as a consequence of forced moves, VA will provide certain financial incentives. These women orchestrated the circumstances that required their moves and then accepted the incentives improperly.
In any world, this would amount to fraud since both women should have known better than to accept the funds improperly, but VA rarely if ever does anything against its senior leaders engaged in such activities.
In many ways, VA funding is like a trough for pigs that eat more than their share without fear of consequences ordinary Americans would face in the same circumstance.
Sloan Gibson Reprimand And Court Reversal
Both women were later reprimanded by the former deputy secretary Sloan Gibson to include forced relocation without a moving incentive and a financial penalty. However, those decisions were later reversed because Danny Pummill was involved in the scheme and promoted to take over Hickey's position after she left.
Pummill was promoted to the slot as acting under secretary after Hickey resigned despite his involvement in the favor scheme orchestrated under Hickey's leadership.
Since Pummill was involved and not reprimanded, VA was not allowed to reprimand either Graves or Rubens.
I guess the saying holds, "What is good for the goose is good for the gander."
Danny Pummill And Allegations Of Contract Steering
According to insiders, Pummill went on to allegedly steer contracts in return for political favors with the Democratic National Committee and Hillary Clinton's camp. Inside the agency, he was known in VA to be very well connected politically and anyone who stepped out against him in favor of veterans, and the law, were allegedly retaliated against.
Pummill allegedly said a college buddy was down on his luck and directed his staff to evaluate his friend's firm for a contract. Shortly after, Pummill's friend's firm was awarded a contract worth millions each year.
That company was owned by Sanjay Govil, and anyone who allegedly tried to review the contract with Govil's company received pushback from none other than Pummill. According to some Wikileaks emails, Govil allegedly made substantial contributions in support of Hillary Clinton and sought help with VA after scheduling a dinner with John Podesta, Clinton's campaign manager.
Some alleged communications from this contractor and John Podesta were included in the Wikileaks email files that ultimately sunk Hillary Clinton's campaign: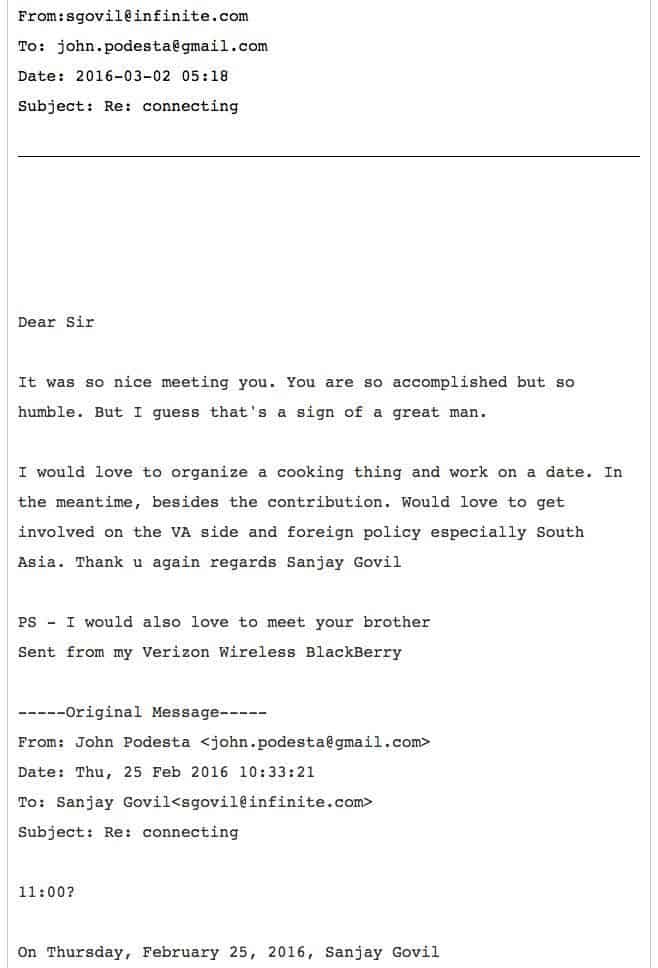 Here are links to some other examples:
Eventually, Pummill stepped down after being suspended for his role in the Graves / Rubens debacle.
RELATED: LinkedIn – Danny Pummill At Femme Comp, Inc Chief Operations Officer
Now, Thomas Murphy holds that position as acting under secretary and is allegedly seeking to cement his position to lead VA benefits through nomination under President Trump.
RELATED: Agent Orange Denier Promoted To Head Veterans Benefits
Those familiar with the situation are concerned that Murphy will perpetuate the culture of corruption to the disadvantage of veterans and American taxpayers.
While VA OIG did clear Murphy of wrongdoing, allegations still circulate within the agency that he is implicated in some of the previous schemes that involved Pummell. He was also a donor to President Barack Obama in support of the 2008 presidential campaign and subsequently installed within VA in a leadership capacity.
Do you think this is a warranted concern?
What do you think? Fool me once, shame on you. Fool me twice, shame on me?
If Murphy is nominated, will the corruption and political favors continue?