RAND Study Says VA Healthcare As Good Or Better Than Private Sector, Again; Should We Believe Them?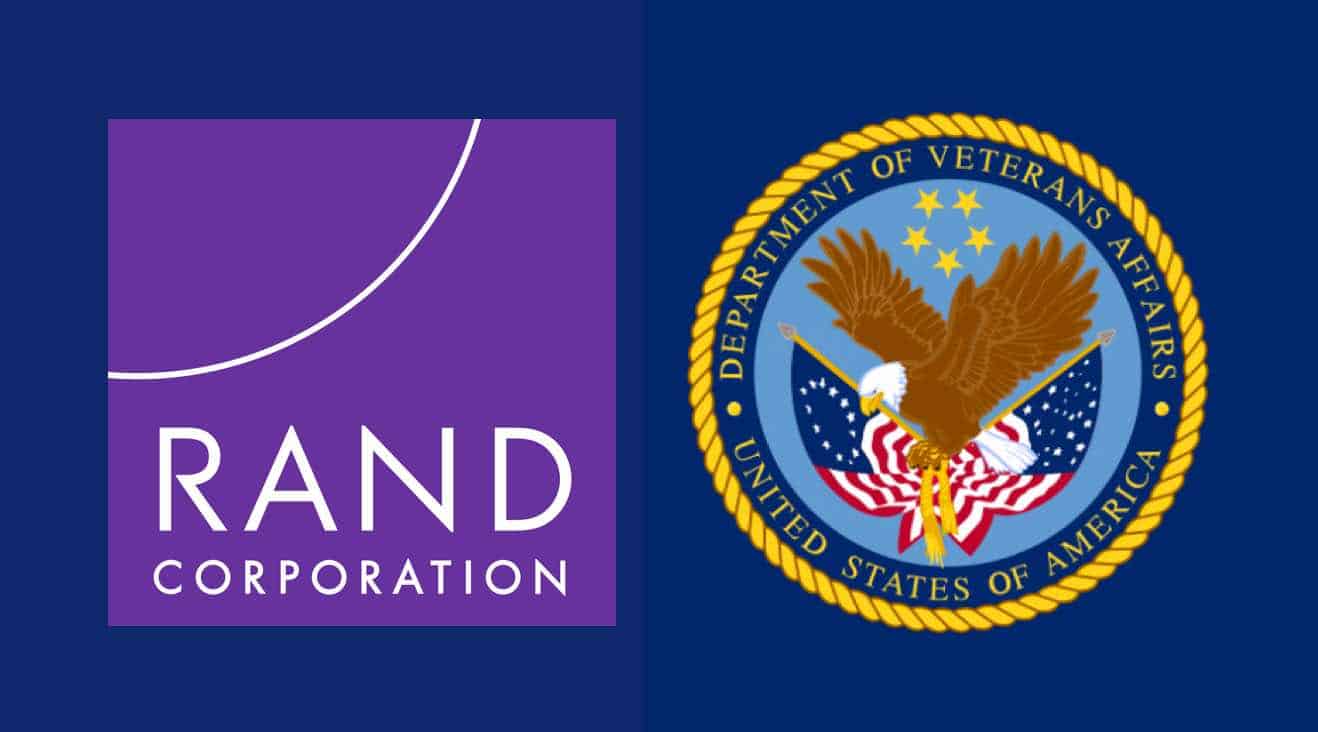 A new RAND study claims VA healthcare is as good or better than private sector care, at least when respun by VA. For the past few years, RAND has published numerous other studies spun by VA and the press as saying VA healthcare is as good or better than private sector care.
But are we comparing apples to apples?
Meanwhile, we have seen report after report of veterans being harmed from fraudulent wait list scandals, failures to provide adequate care, incompetent clinicians providing poor care, and otherwise bad conduct like fly infestations and more.
With all these reports, even without reviewing the metrics used, can we trust RAND to provide fair investigations and reports of VA healthcare quality? Or, has RAND bought into the rhetoric that VA healthcare is the model of socialized healthcare technocrats plan to roll out for the American public once the scandals are marginalized?
On April 25, 2018, RAND published its newest report on VA healthcare. I am conducting background on the report, but I wanted to provide readers with a full scope of what is being said while I secure FOIA responses about the study.
RELATED: RAND Bait And Switch Study Sham
Here is what VA says about the RAND study that was conducted on the subcontract of another company called MITRE:
VA healthcare rated same or better than private hospitals
RAND study finds VA provides high-quality healthcare
Veterans receive the same or better care at VA medical facilities as patients at non-VA hospitals according to a recent RAND Corp study.
"The RAND study adds to a growing list of research confirming what many Veterans and VA employees believe – VA provides high-quality care," said VA Acting Secretary Robert Wilkie. "We are constantly striving to improve our care at VA, but this should encourage Veterans and the public that VA care is, in many instances, as good as or better than the private sector."
The study, which was published online April 25, compared each VA facility to three non-VA facilities with similar geographic settings (rural/urban,) size (number of beds) and complexity of care. The analysis focused on three of the six "Domains of Quality of Care" as defined by the Institute of Medicine, (now known as the National Academy of Medicine) including safety, effectiveness and patient-centered care.
The authors of the RAND study analyzed inpatient and outpatient performance measures used by VA and non-VA hospitals. On inpatient care, VA hospitals performed on average the same or significantly better than non-VA hospitals on 21 of 26 measures. VA performed significantly better than commercial and Medicaid Health Maintenance Organizations on 28 of 30 measures, with no difference on the other two. There was a wide variation in performance across VA, but an even wider variation among the non-VA hospitals.
For more information, see the quality data available on VA's Access to Care website at www.accesstocare.va.gov.
What Do You Think?
Is this typical VA propaganda?
That is what VA says about the RAND study. You can imagine there are at least two camps within VA that have different views about quality of VA healthcare. The pro-Veterans Choice camp will want to negative VA healthcare stories to circulate. The pro-Socialized Medicine camp will want stories to circulate about VA healthcare being great.
RELATED: Journalists Falsely Report On VA Healthcare Quality
I would like to point out that VA highlights the use of a "Domains of Quality of Care" metric when selecting the three non-VA hospitals to compare VA hospitals against. VA does not mention which hospitals were selected, but that seems relevant, right?
In order to see the actual RAND study, you need to buy it for $39.95 from Springer Link. Bummer. But we can glean at least a little information from the abstract titled, "Comparing Quality of Care in Veterans Affairs and Non-Veterans Affairs Settings."
RELATED: VA Misleads Public About Fixing Veterans Crisis Line
As summarized, the RAND study conducted the evaluation as follows:
We assessed Patient Safety Indicators (PSIs), 30-day risk-standardized mortality and readmission measures, and ORYX measures for inpatient safety and effectiveness; Healthcare Effectiveness Data and Information Set (HEDIS®) measures for outpatient effectiveness; and Consumer Assessment of Healthcare Providers and Systems Hospital Survey (HCAHPS) and Survey of Healthcare Experiences of Patients (SHEP) survey measures for inpatient patient-centeredness. For inpatient care, we used propensity score matching to identify a subset of non-VA hospitals that were comparable to VA hospitals.
The key results, at least according to the abstract authors were:
VA hospitals performed on average the same as or significantly better than non-VA hospitals on all six measures of inpatient safety, all three inpatient mortality measures, and 12 inpatient effectiveness measures, but significantly worse than non-VA hospitals on three readmission measures and two effectiveness measures. The performance of VA facilities was significantly better than commercial HMOs and Medicaid HMOs for all 16 outpatient effectiveness measures and for Medicare HMOs, it was significantly better for 14 measures and did not differ for two measures. High variation across VA facilities in the performance of some quality measures was observed, although variation was even greater among non-VA facilities.
And… it's all important conclusion was:
The VA system performed similarly or better than the non-VA system on most of the nationally recognized measures of inpatient and outpatient care quality, but high variation across VA facilities indicates a need for targeted quality improvement.
RELATED: VA Pays Millions For Stonewall-and-Spin Propaganda Machine
What It Means?
Based on the above, is VA being honest? How do you think the actual study may have been manipulated to create the result VA wants with its MITRE contract?
The program was funded through the following vehicle:
This work was completed under a subcontract from The MITRE Corporation for the U.S. Department of Veterans Affairs at the request of the Veterans Access, Choice, and Accountability Act of 2014 Section 201. The report was prepared under Prime Contract No. HHS-M500-2012-00008I, Prime Task Order No. VA118A14F0373.
At the end of the day, I want to know what you think. Take a deep dive into the study. Try to locate or buy a copy and let us know what it actually says about the hospitals selected.