Falsified VA Wait Times Data Prevented Access To Veterans Choice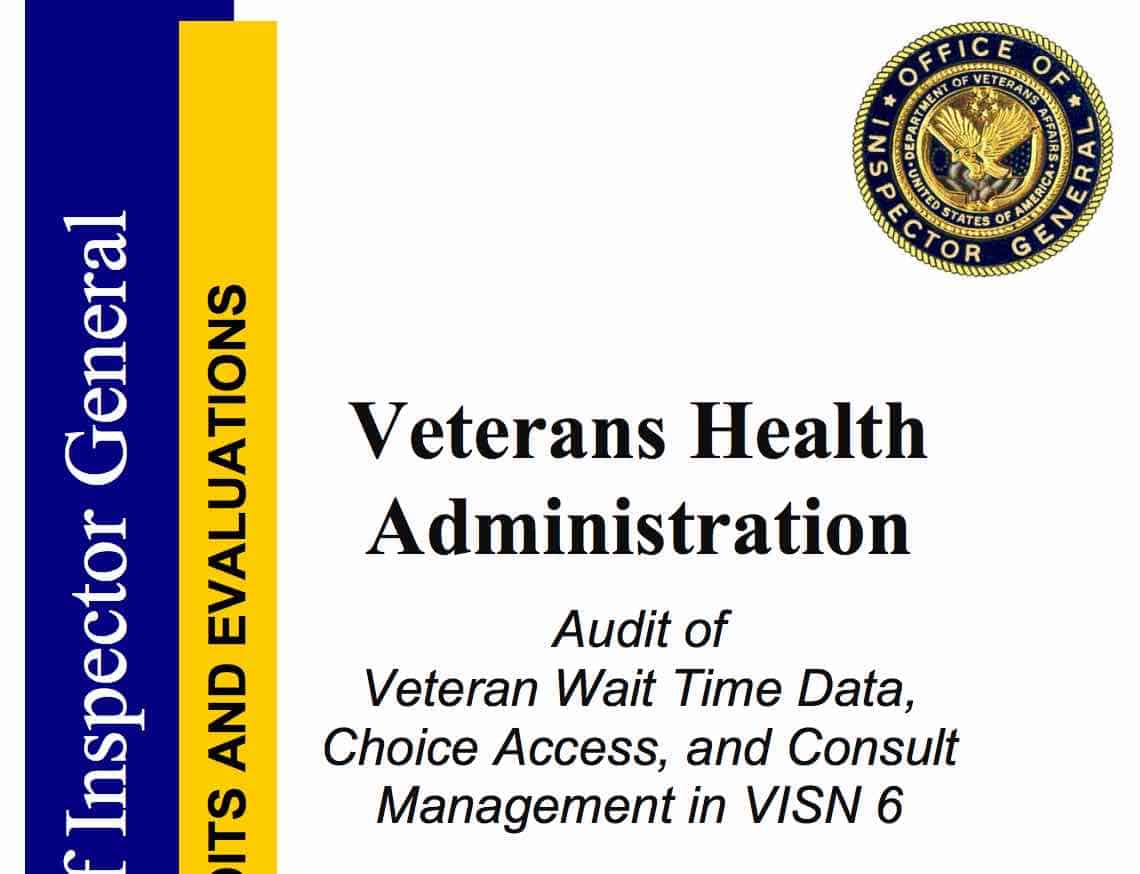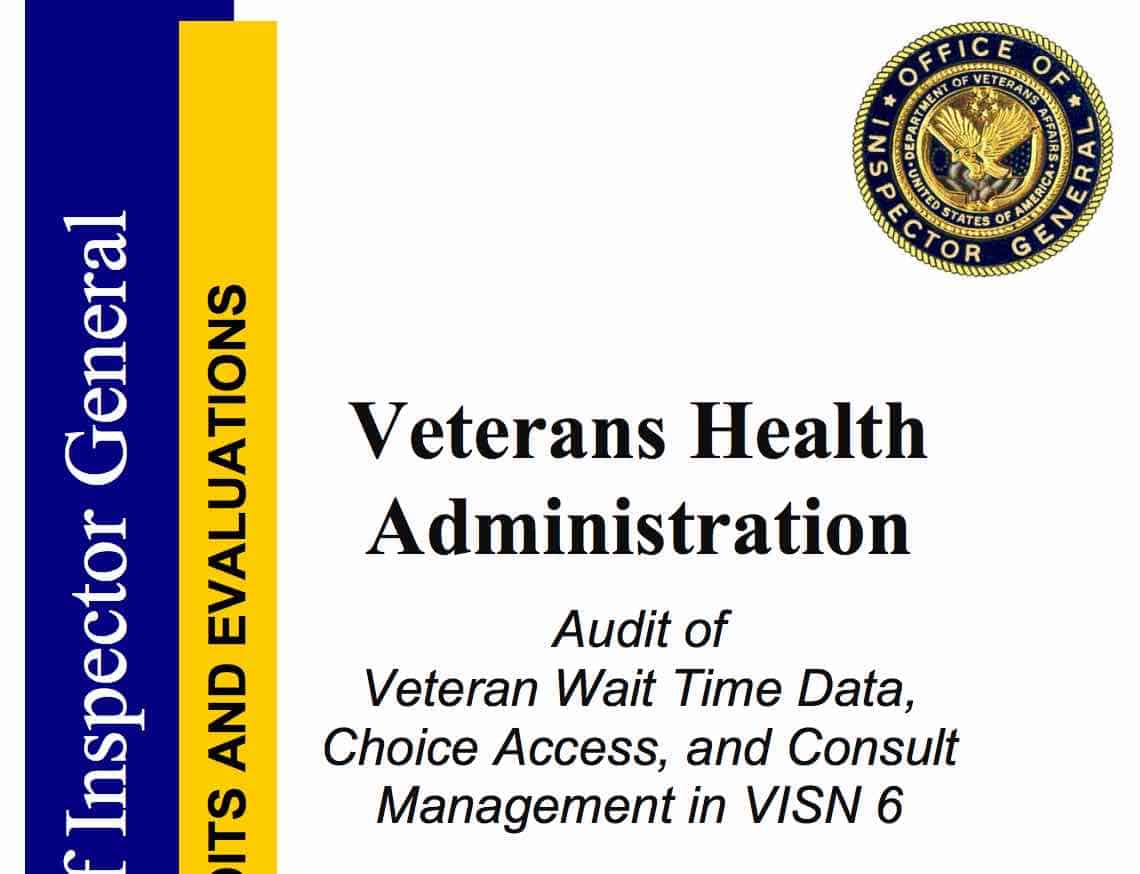 A report issued last week showed numerous VA facilities used false wait time calculations that prevented deserving veterans from accessing care through Veterans Choice.
Those false calculations conveniently showed significantly better wait time numbers than in reality. This same falsity is what led to the wait time scandal at Phoenix VA reported two years ago.
Apparently, that deadly scheme is still in play.
VA Wait Times
The VA wait time tabulation system falsely showed only 5,500 appointments were outside 30 days when the real number was 20,600 appointments.
That data shows VA's calculation was wrong by 400 percent. How can anything be that wrong without some fraud mixed in?
Wait time data from the VA Health Administration (VHA) and its VISN 6 facilities were analyzed by VA OIG to determine if consultations were properly managed. IG learned 82% of cases evaluated showed wait times were greater than thirty days.
The audit evaluated data from April 2016 to January 2017 from agency locations in Virginia and North Carolina.
Insufficient staffing to schedule consultations was at the root of the problem as was VHA reliance on inaccurate data. "We concluded that VHA and VISN 6 leadership relied on wait time data that did not accurately represent how long veterans were waiting for care."
IG found 36 percent of new patient appointments took 59 days on average. For veterans who received care through Choice, they waited 84 days for a non-VA consult. Veterans who did not receive Choice care waited 98 days to receive care.
VISN 6 failed to consistently conduct scheduler audits despite VHA requirements to do so since 2008.
VA OIG Wait Times Report
According to the VA OIG summary:
Audit of Veteran Wait Time Data, Choice Access, and Consult Management in VISN 6
We evaluated whether Veterans Integrated Service Network (VISN) 6 provided new veterans timely access to health care within its medical facilities and through Choice, as well as to determine whether VISN 6 appropriately managed consults. VISN 6 did not consistently have timely access to health care for new patients at its VA medical facilities and through Choice. Wait times were significantly higher than the wait time data that VHA's electronic scheduling system showed. This occurred because VISN 6 and medical facility management did not ensure staff consistently implemented VHA's scheduling requirements. Inaccurate wait time data resulted in a significant number of veterans not being eligible for treatment through Choice. With respect to those veterans in VISN 6 who received their care through Choice, we estimated that 82 percent of the appointments during the relevant time period had wait times longer than 30 days. This occurred primarily because medical facilities did not ensure they had sufficient staffing resources to provide timely access to Choice care. VISN 6 also did not consistently manage the timeliness of specialty care consults. We concluded that VHA and VISN 6 leadership relied on wait time data that did not accurately represent how long veterans were waiting for care. Access to health care has been a recurring issue in VHA. This audit demonstrates that many of the same access to care conditions reported over the last decade continued to exist within VISN 6 medical facilities in 2016. OIG made 10 recommendations regarding monitoring controls over scheduling requirements, wait time data, Choice, and consult management. The then-Under Secretary for Health concurred with four recommendations and concurred in principle with six recommendations. VHA's planned corrective actions are acceptable and we will monitor VHA's progress until all proposed actions are completed.
Are any of you surprised VA is still using falsified data to make it look like wait times are better than they are? How will Secretary Shulkin address this possible fraud?
Source: https://www.va.gov/oig/publications/report-summary.asp?id=3838