FBI catches VA Medical Center Director in Conspiracy and Fraud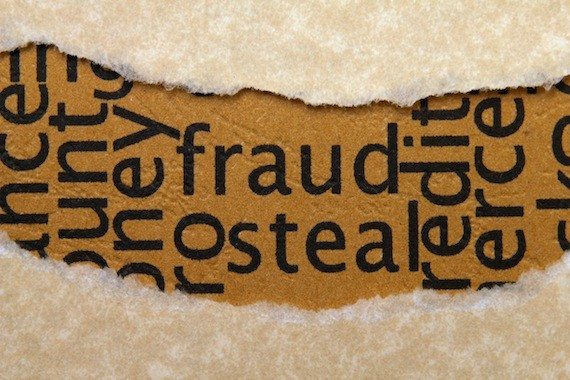 VA Medical Center Director William Montague recently pleaded guilty on 64 counts for conspiracy, money laundering and fraud. He agreed to pay over $390,000 and will be sentenced on May 20. VA OIG just released the details of the events leading up to the prosecution in its newsletter from the Department of Justice website.
"As a Veterans Affairs Medical Center Director, William Montague misled staff and misused his position to enrich himself and businesses pursuing contracts with the agency," said FBI Special Agent Stephen D. Anthony.
Here is an excerpt from the DOJ report press release that outlines the parties involved:
Montague served as director of the Cleveland VA Medical Center from 1995 until Feb. 3, 2010. On March 11, 2011, Montague began working as director of the Dayton VA Medical Center, a position he held through Dec. 17, 2011, according to the indictment.

The superseding indictment details interactions between Montague and a company identified as Business 75, an integrated design firm with offices throughout the United States, including New York, Illinois, Virginia, Missouri and California. The company performed work for the VA directly and through its participation in joint ventures and other teaming agreements, according to the indictment.

From January 2010, Montague, Business 75 and employees of the company conspired to defraud the VA of its right to the honest and faithful service of Montague through bribery and kickbacks, and to defraud the VA and other potential VA contractors by means of false and fraudulent pretenses, according to the indictment.

Montague secretly used his position as Dayton VA Medical Center director to enrich himself and his designees (including House of Montague, a financial services company Montague operated) by soliciting and accepting gifts, payments and other things of value from Business 75 in exchange for favorable official actions, according to the indictment.

Montague solicited money and a consulting contract from Business 75 in exchange for information related to VA contracts and projects, which would benefit Business 75, Business 75's principal and their designees, according to the indictment.

This was done to give Business 75 an advantage in obtaining VA contracts and projects. Montague gave false and misleading information to VA employees about his reasons for requesting VA documents and information, according to the indictment.
DOJ also included one specific example for the rest of us. We can use this pattern to evaluate other instances of potential fraud in the VA system:
For example, on March 1, 2011, Business 75 issued a $20,000 check payable to Montague, which he deposited into the House of Montague's account. Ten days later, Business 75's principal sent an email to some employees with Montague's consulting agreement explaining: "His job is to help us bring in more work from the VA, in part by helping us access key decision makers," according to the indictment.

On March 14, 2011, Business 75's principal sent another email to some employees stating that Business 75 will end the currect "$15 [million VA] IDIQ contract with just slightly over $12M in sales. $3M in fee, therefore, will be left on the table…[O]ne of MONTAGUE's jobs will be to fill up the bucket by directing task orders toward our contract, Going forward, we have two $15M buckets to fill (Central and Eastern regions). That's a lot of shoveling to get to $30M…BILL has the relationships to help us maximize the contracts…On the VA 'major construction' front here is the list of medical centers and their approximate construction cost in the pipeline: West Los Angeles, CA: $750M; San Francisco, CA: $125M, Reno, NV: $115M, Alameda, CA: $225M. Montague told us about these before they were advertised, which has allowed us to get an early start in developing the team. If we bring him on board, he can help us pull in one or two of these large projects," according to the indictment.

On May 26, 2011, Montague travelled to Washington DC on official VA business. On June 17, 2011, he caused to be submitted a government expense report seeking reimbursement for $1,204 for hotels, parking, per diems and other expenses. On June 12, 2011, Montague caused to be sent a $2,741 invoice to Business 75 for "consulting services" for work performed at "Wash/Cleve/Dayton." The invoice included $211 for hotel and $30.60 for hotel taxes incurred on May 26, 2011, according to the indictment.
Do you think more examples like this are going on in VA?
Read More: Former Director Of VA Medical Center Pleaded Guilty To Taking Money From Firm Bidding On Jobs