EXPOSED: VA Call Centers Block Majority Veterans' Calls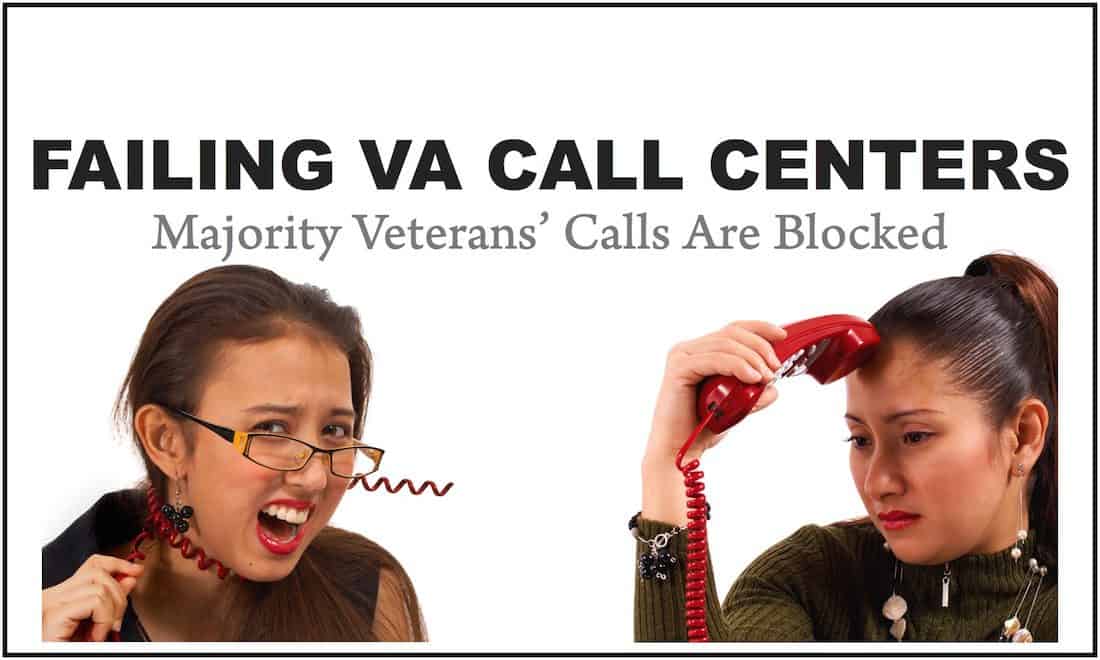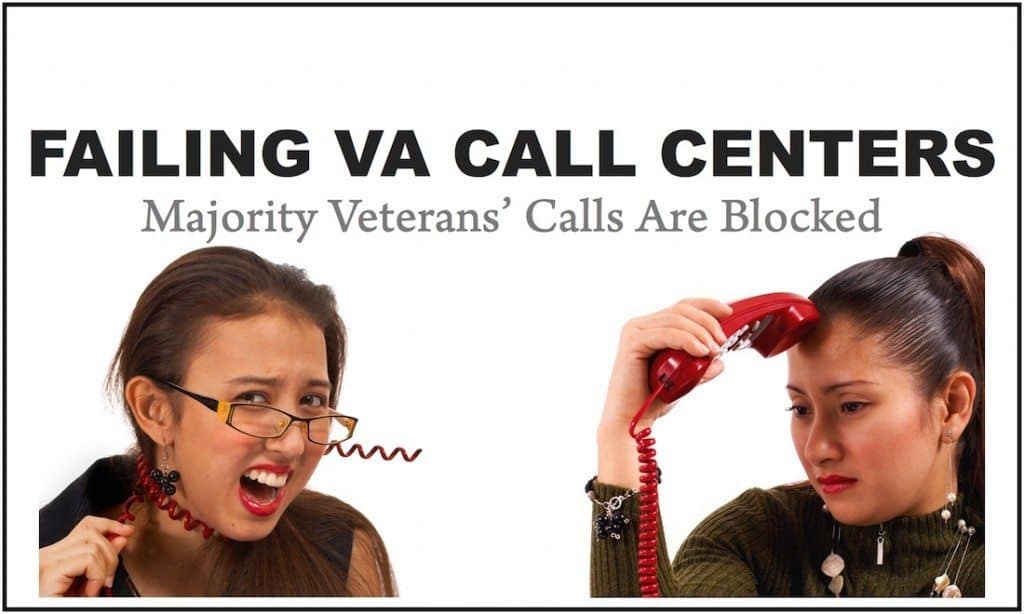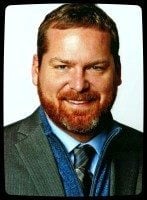 ABC15 investigators just confirmed what most veterans' have been saying for years, that the majority of veteran calls are blocked at ailing VA Call Centers.
In the call center industry, "blocked" calls are calls that do not get through to a call center operator due to a full call cue. So, blocked calls include calls that are dropped, calls that reach a busy signal, or ignored calls.
According to the ABC report, 55 percent of calls never got through to a representative in 2014. That number has increased to 59 percent for 2015.
Most veterans are forced to rely on the call centers for feedback about their disability claims, so failures at this level drastically impair a veteran's ability to access information about their respective claim.
So what is the problem? Why is VA unable to answer calls in a timely manner or ensure the calls are not dropped, blocked or ignored?
Understaffing and limited phone call durations are at the core of the problem.
There are 736 employees staffed at VA call centers nationwide, but VA refused to provide specific numbers as to how many are working at any one time to help answer veteran calls.
Beyond this, VA maintains a policy that requires these call center employees to only spend 10 minutes per call. If they do not meet the guidelines, the employees may get fired or reprimanded.
How is that for customer service? Maybe the Disney customer service model will help VA at least answer more phone calls and stay on the phone until all questions are answered.
When questioned, VA told ABC:
"Although the number of "blocked" calls – an industry term describing calls that are not connected to a Call Center employee due to a full call queue – is high, demand for information from the National Call Center continues to climb."
Arizona Senator John McCain provided a statement about the call center fiasco:
"If true, these allegations further add to the VA's disappointing history of denying timely and quality care to veterans. While significant steps have been taken to fix our broken VA health care system, including passage of historic bipartisan reform legislation last year, clearly the VA still has a long way to go to earn back the trust of our service members. Our veterans deserve to have a department dedicated to helping them in every way possible, and I remain committed to making sure that the VA fulfills its promise to care for all of those who have served."
Source: https://www.abc15.com/news/local-news/investigations/va-scandal-majority-of-calls-to-benefits-hotline-are-blocked-dont-get-through-to-a-representative