TDIU: How To Get Total Disability Individual Unemployability In 2019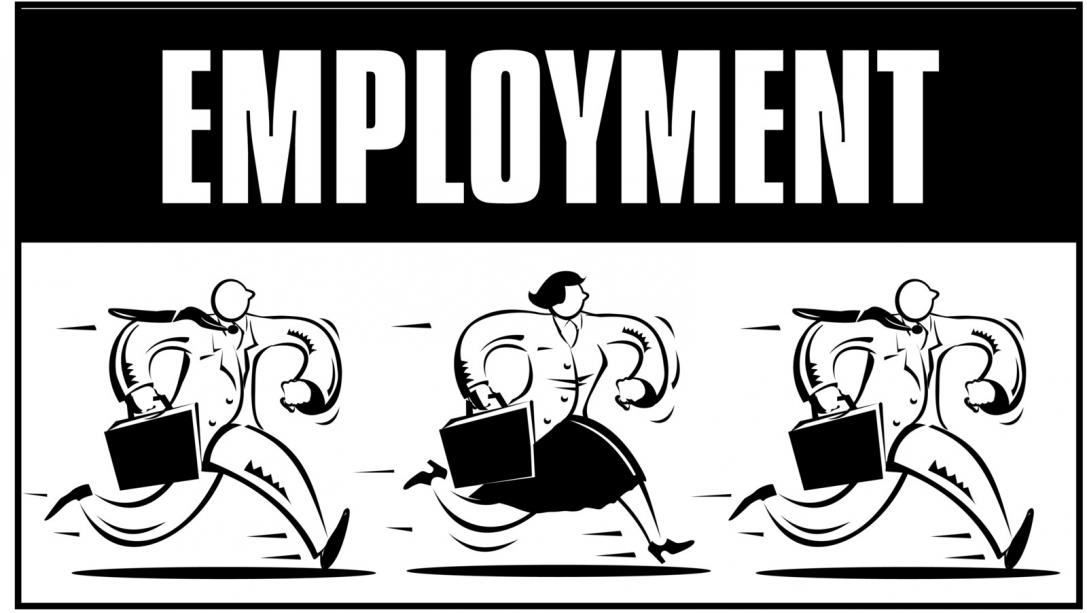 Individual Unemployability (IU) is one of the top VA benefits for disabled veterans, but a lot of confusion and myths surround the benefit that trip up deserving vets.
Throwing out the legal jargon, the benefit, formally called Total Disability Individual Unemployability (TDIU or just IU), is a benefit you might qualify for if you cannot work due to your military (service-connected) disability rating.
Boiled down. If you cannot work but your rating is less than 100 percent, you might qualify for "individual Unemployability" benefits (IU).
Over the past few years, the Congressional Budget Office has repeatedly floated cutting these benefits for certain veterans to help balance the budget. While most veteran organizations have opposed this specific cut, I anticipate a cut will come at some point in the future.
If this happens, my guess would be the benefit might be cut for veterans over 65 who are not already receiving the benefit but who otherwise qualify for it. Presently, some severely disabled veterans who are elderly currently receive the benefit.
RELATED: Can I Lose My 100% If I Work?
The point in raising this possible alarm is that you should seek the benefit if you think you might qualify for it. So let's get into what the benefit is and how to know if you qualify. I will include some links to resources at the bottom of this post.
This article gives you an overview of TDUI, the general criteria, and it provides some insight into common myths and how to overcome claims obstacles.
What Individual Unemployability Means
IU is an extra-schedular rating for veterans with service-connected disabilities who are unable to secure substantially gainful employment. It is usually called extra-schedular TDIU not to be confused with a normal extra-schedular rating.
The latter is a situation when a veteran argues that the existing rating criteria are not sufficient to reflect the disabling impact on the veteran. The former is a reference to the extra-schedular impact on Total Disability to get the veteran's rating at 100 percent.
As for substantially gainful employment, I will explain what this means in a bit since the term does not mean you cannot work. It simply references the amount of money you can earn that will result in disqualification of the benefit.
The IU benefit pays the veteran at the 100 percent rate even though their overall combined disability is less than 100 percent.
The Joy Of VA Math
To get 100 percent under regular scheduler, it basically means you need a combined rating, using VA math, that adds up to 100 percent or one solitary rating at 100 percent.
For most of you, VA math simply means the unusual way VA calculates combined disability ratings. For readers unfamiliar, VA math does not mean 1+1=2. The agency uses a weighted scale. For example, a veteran with one 80 percent rating and one 70 percent rating would have a combined rating of 94 percent, not 150.
That 94 percent would be rounded down resulting in a payout of 90 percent unless the veteran receives IU benefits.
TDIU VA Benefit Payout In 2019
If a veteran qualifies for the benefit, the amount the person is paid is substantial to anyone unable to work as a result of their disabilities.
For a single veteran without dependents, rated at 100 percent, the amount of the benefit in 2019 is over $3,057.13 per month tax-free.
Take a veteran with a 90 percent disability rating who cannot work. We will call her Veteran A. That veteran would receive $1,833.62. Let's look at another veteran with a 60 percent rating called Veteran B. Veteran B would receive $1,113.86.
Either of these veterans could be entitled to IU benefits due to an inability to gain substantial employment. I'll get into this in a second.
Three Key Unemployability Criteria
The three key criteria to qualify for IU benefits are rather straightforward, but keep in mind that some variances exist for other veterans. I will touch on that below.
To be eligible for the benefit, you must have evidence of the following criteria:
Be a veteran
Have evidence of at least one service-connected disability where: A) One rating must be at least 60 percent OR; B) You must have at least two ratings with one 40 percent rating and a total combined rating of 70 percent
Be unable to obtain substantially gainful employment
About the ratings, there is apparently an exception.
On VA's website, the author says veterans "may qualify at a lower disability rating" in instances where, as an example, "you need to be in the hospital often".
Now, a veteran could seek an extra-schedular rating increase to an underlying rating to secure the overall percentage required to then qualify for the benefit in the same adjudication.
Aside from that strategy, the second part of the relevant regulation allows veterans not meeting the above criteria to still qualify for IU based on their own set of facts. This is addressed at the bottom of this article.
To apply for the benefit, you need to file a claim for disability compensation. The evidence will need to show your disabilities prevent you from finding and keeping a steady job. I include an idea on how to prove this using VA Vocational Rehabilitation and Employment at the bottom of this post as well as some ideas on documenting work history.
VA has a full article explaining the disability comp application process here.
Why Substantially Gainful Employment Matters
Substantially gainful employment is a type of employment where the disabled veteran earns the same or similar to that of a non-disabled person in the same occupation in the same community where the veteran is a resident.
VA describes this on its own website as:
You can't hold down a steady job that supports you financially (known as substantially gainful employment) because of your service-connected disability. Odd jobs (marginal employment), don't count.
Veterans can maintain marginal employment or work in a sheltered work environment. Below is a general description of these concepts.
Marginal Employment
Veterans employed in a marginal employment scenario cannot earn more than the poverty level during a given tax year. Veterans receiving IU who do earn more than the poverty level in a given tax year will have to pay back a portion of their disability.
Examples of marginal employment types could be:
Self-employment
Fast food
Nonprofit work
Sheltered Work Environment
Veterans can also work in a sheltered work environment. There are a thousand examples of these. Normally, this arrangement is a type of employment where the veteran receives accommodations for their disability and outside that job, the veteran would likely not be able to work in the same field.
Example of this arrangement could be instances where the employer tolerates less reliability or less productivity than they otherwise would.
Examples of sheltered work environments could be:
Family members
Previous employers
Are IU Benefits Permanent?
Each veteran's case will be different depending on the underlying disability rating relied on to create the disability rating.
In instances where the underlying rating will not change over time, VA may provide a rating of "permanent and total" for the rating. This means the veteran likely will never be called back in for another exam.
Veterans with certain mental health ratings including posttraumatic stress disorder will frequently get called back into VA for subsequent exams every few years.
Myths On Individual Unemployability
1. I cannot work and receive IU.
This is obviously false in some instances based on the above. You can work so long as you are marginally employed or in a protected work environment.
Be careful here. If you secure employment after receiving TDIU or earn more than the poverty level, you may end up paying back VA lots of money. In this scenario, you should inform VA right away of your changed circumstance and save any money you receive above what you would normally receive without the IU rating.
As above, if you have an underlying 90 percent combined rating, you should save back approximately $1,300 each month of the $3,071 you receive until VA adjusts your payout back to your normal amount.
2. You can't be IU with a college degree
I can think of a host of examples where a person with a college degree may still be unable to gain and maintain substantial employment.
The easiest situation could be a veteran who received their degree prior to the military or while in the military. They were disabled. Then, after the military, the veteran was unable to secure employment and had proof by way of job logs or job applications.
Another example could be the unfortunate veteran who also was a victim of predatory for-profit college recruiting after the military.
Take the ITT example where the school shut down and the veteran earned the degree online without human interaction other than on cyber.
In that instance, the degree may be worth less than the paper it is printed on. Again, proof of an inability to secure employment via job logs or job applications could go a long way.
3. College attendance means you can't be IU
Here is another area that is commonly misunderstood.
Veterans attending school, especially while using VA Vocational Rehabilitation & Employment, may run into this myth at the hands of a VA examiner.
College attendance is not the same as being employable. Veterans using Voc Rehab, for example, have not overcome their employment handicap until after they complete training and are deemed "rehabilitated."
But, more practically, colleges receive money to provide the veteran with something – – hopefully an education – – while employers pay an individual to do something. Notice, the person or entity paying money is not the same.
Employers will expect reliability and productivity among other things. Many college students, especially over the past decade, may not be competent or qualified to do much of anything on a reliable or productive basis, but they may get great grades sucking up to a professor. While it is important to learn how to suck up effectively, the latter qualities will be more important for most veterans seeking work.
Again, attending college or even doing well in college does not mean you are a person who can gain and maintain substantive employment.
4. You must be a basket case to qualify for IU.
This is another classic myth. Some VA examiners believe a veteran must be "mush" or a "basket case" to qualify for IU benefits. Veterans frequently qualify for this benefit without being reduced to an invalid.
5. You cannot temporarily receive IU benefits.
I have an entire post on this topic from 9 year ago. The rule still holds, so if someone repeats this nonsense, you should know VA is lying.
When the agency addresses this issue of IU on a temporary basis, they will consider:
Ability or inability to secure or follow a substantially gainful occupation on a case-by-case basis, taking into account such factors as the frequency and duration of periods of incapacity or time lost from work due to disability, the Veteran's employment history and current employment status, and the Veteran's annual income from employment, if any.
A Regulation To Start 38 CFR § 4.16
For now, I suggest starting here. Below is a copy of the relevant regulation on IU benefits that provides the specific criteria. If you are familiar with regulations, they are blocky and someone difficult to read. I include it below in italics.
Regulations addressing total disability span 38 CFR § 4.15 to 4.17. Below is 38 CFR § 4.16:
§ 4.16 Total disability ratings for compensation based on unemployability of the individual.
(a) Total disability ratings for compensation may be assigned, where the schedular rating is less than total, when the disabled person is, in the judgment of the rating agency, unable to secure or follow a substantially gainful occupation as a result of service-connected disabilities: Provided that, if there is only one such disability, this disability shall be ratable at 60 percent or more, and that, if there are two or more disabilities, there shall be at least one disability ratable at 40 percent or more, and sufficient additional disability to bring the combined rating to 70 percent or more. For the above purpose of one 60 percent disability, or one 40 percent disability in combination, the following will be considered as one disability: (1) Disabilities of one or both upper extremities, or of one or both lower extremities, including the bilateral factor, if applicable, (2) disabilities resulting from common etiology or a single accident, (3) disabilities affecting a single body system, e.g. orthopedic, digestive, respiratory, cardiovascular-renal, neuropsychiatric, (4) multiple injuries incurred in action, or (5) multiple disabilities incurred as a prisoner of war. It is provided further that the existence or degree of nonservice-connected disabilities or previous unemployability status will be disregarded where the percentages referred to in this paragraph for the service-connected disability or disabilities are met and in the judgment of the rating agency such service-connected disabilities render the veteran unemployable. Marginal employment shall not be considered substantially gainful employment. For purposes of this section, marginal employment generally shall be deemed to exist when a veteran's earned annual income does not exceed the amount established by the U.S. Department of Commerce, Bureau of the Census, as the poverty threshold for one person. Marginal employment may also be held to exist, on a facts found basis (includes but is not limited to employment in a protected environment such as a family business or sheltered workshop), when earned annual income exceeds the poverty threshold. Consideration shall be given in all claims to the nature of the employment and the reason for termination.
(b) It is the established policy of the Department of Veterans Affairs that all veterans who are unable to secure and follow a substantially gainful occupation by reason of service-connected disabilities shall be rated totally disabled. Therefore, rating boards should submit to the Director, Compensation Service, for extra-schedular consideration all cases of veterans who are unemployable by reason of service-connected disabilities, but who fail to meet the percentage standards set forth in paragraph (a) of this section. The rating board will include a full statement as to the veteran's service-connected disabilities, employment history, educational and vocational attainment and all other factors having a bearing on the issue.
[Note: Be sure to search out this regulation to ensure you are reviewing the most current version of it when filing a claim or appeal.]
Going After 4.16(b)
I wanted to include this regulation so you can specifically see how it is written in relation not only to the percentage criteria but also to the second half of the regulation.
The second half allows for veterans not meeting the percentage requirement to still qualify for IU if they are unemployable. VA is required to create a "full statement" that addresses:
Service-connected disabilities
Employment history
Educational attainment
Vocational attainment
Other factors
Other factors?
I suppose this is what the agency author was referencing when he/she said a veteran might otherwise qualify for IU despite a lower rating than required if they are frequently hospitalized.
This also seems plausible for veterans who are frequently hospitalized on a temporary basis following an invasive surgery that requires follow-up or for a botched surgery.
IU claims could benefit from an adverse VA Vocational Rehabilitation and Employment decision from a Voc Rehab Counselor. If the counselor denies benefits for the veteran citing a lack of feasibility of any vocational goal, the denial letter could serve as solid evidence.
In Closing
There are a lot of great resources out there, and I hope this article gives you enough of an overview to start researching your own claim. Be sure to verify the references with your own research.
Please note the terms and concepts VA considers when adjudicating these claims are very complicated. I encourage anyone pushing for this benefit to consult an attorney after they have been denied.
Also, be sure you fill out the VA Form 21-8940, fully. On that form, be sure to included full and complete statements as to how each disability impacts you and your employability.
Again, this is complicated, and billions of dollars are paid out each year for this benefit alone. Needless to say, the agency fights these cases hard.
Some resources: