GI Bill Housing Allowance Monthly Checks Will Be Delayed, Says VA Email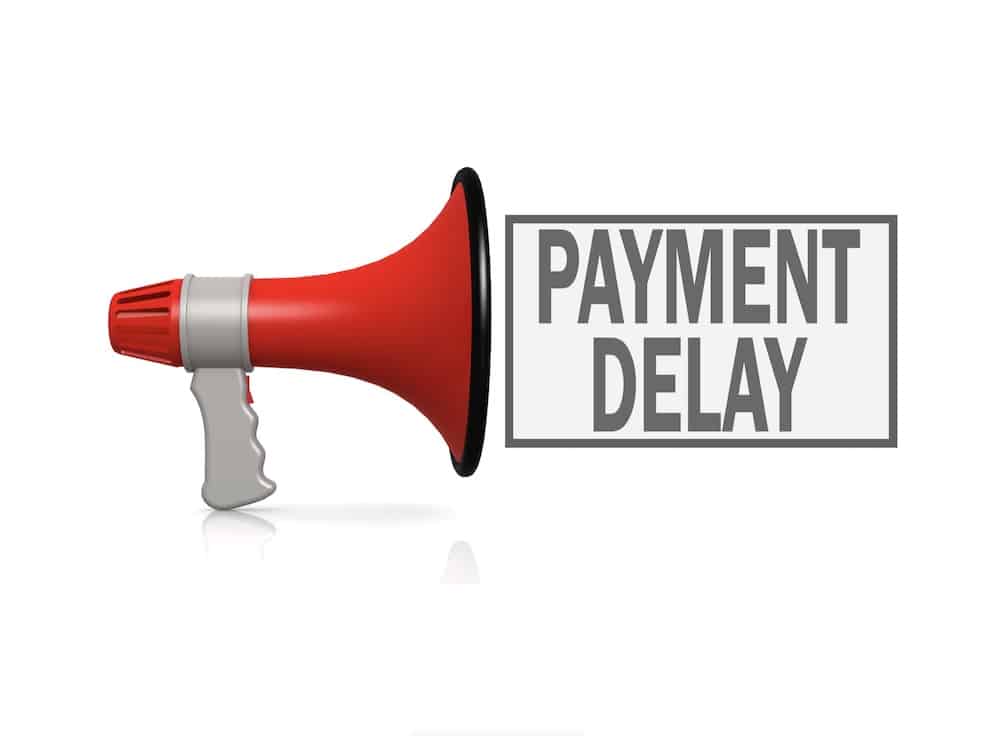 Bad news for college veterans relying on GI Bill housing allowance monthly pay that may impact other benefits like Veteran Readiness and Employment.
An email went out today indicating payments will be delayed to at least April 3, 2023. That is assuming VA is able to reconstructed its "pay file" to deliver it to Treasury.
Electronic payments are anticipated as being completed on April 3. Paychecks should go out the same day meaning the checks may arrive April 5 per the agency.
There are over 500,000 veterans and family members using GI Bill and related benefits, most of whom will be impacted by the GI Bill delays. Some of these veterans receive up to $4,000 per month.
This means the agency's computer glitch will result in veterans and family members not timely receiving millions of dollars in benefits.
RELATED: History Of The GI Bill
GI Bill Housing Allowance Delay Impact
Veterans who rely on their GI Bill housing allowance payment should immediately contact their banks and creditors. Direct payments from veterans' checking accounts will be short until the payments from the agency arrive. Any automated payments may draw down the accounts resulting in insufficient fund charges.
The Department of Veterans Affairs circulated an email March 30, 2023, to Veteran Service Organizations. That email explains that a computer glitch apparently resulted will delay subsistence payments by at least a few days in April 2023. If the agency cannot repair the pay file, it will take longer.
GI Bill Housing Allowance Notice
"Late this afternoon, VA learned that the March 2023 Monthly Housing Allowance for Chapter 33 recipients failed to process. We have notified the VA Inspector General of the situation and are currently conducting a root cause analysis, but this process failure will impact the timely delivery of the housing allowance scheduled for distribution on Friday, March 31, 2023. VA is working to reconstruct the pay file to deliver to Treasury as soon as possible, and anticipates EFT payments will reach Veterans by Monday, April 3, 2023 and checks will be mailed out the same day."
The agency plans to sent out notifications to impacted veterans be email shortly with information to provide creditors to help avoid financial hardship.
GI Bill Delay Resources
"We are mindful of the stress this may create for our student Veterans and their families. VA is preparing electronic communications to inform Veterans and provide them with a letter, which they can share with their creditors in the event this delay impacts their ability to meet personal financial obligations. VA is also contacting schools to ensure they are aware of the situation and are prepared to provide any additional support that may be needed. VA will provide an update upon confirmation of the payment date and any additional information uncovered by the root cause analysis."
Over the years, VA has erred in processing monthly payments to veterans in college using the GI Bill, Veteran Readiness and Employment, Chapter 35, and related programs. Sometimes, the delays are resolved swiftly. Sometimes the delays take a week or longer.
GI Bill Tech Glitch
VA has historically struggled implementing technology fixes to ensure GI Bill beneficiaries receive uninterupted access to the benefits they rely on. In a 2018 Star Tribune story:
"On Wednesday, the VA announced that the information technology fixes will not be completed until December 2019 — more than a year past the original Aug. 1 deadline for finishing this work. This is a national disgrace, one that should prompt congressional leadership to move quickly on short- and long-term solutions. A good start would be swift passage of a Senate bill that would prohibit schools from penalizing student veterans for late VA assistance payments. This would address a major concern that students with accounts in arrears due to delayed payments may not be allowed to enroll for 2019 coursework. Given that the VA has said the tech problems will continue until the end of 2019, this protection is a sensible step."