Gulf War Illness Report Finds VA Rejects 80 Percent Disability Claims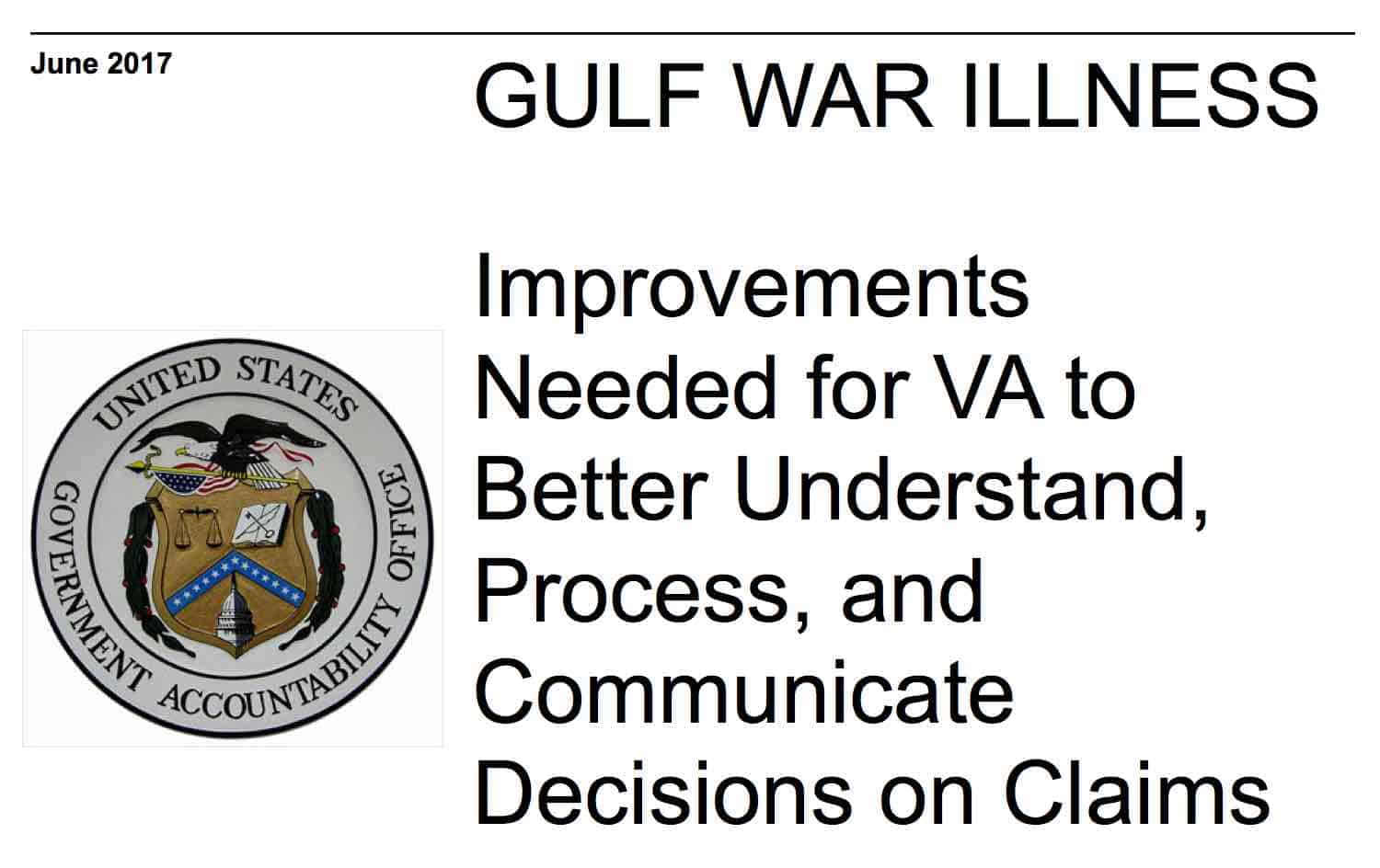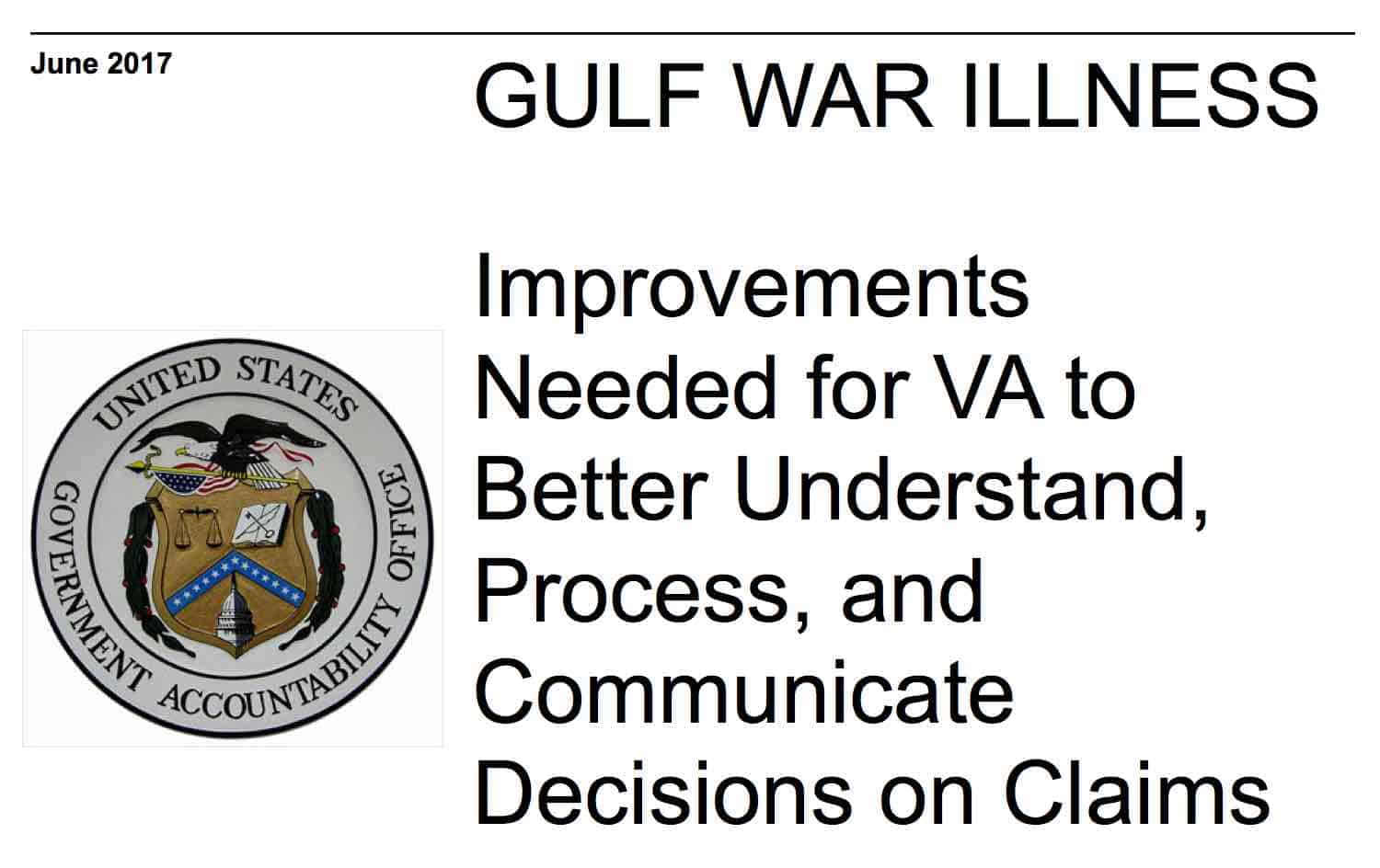 A report released Monday revealed VA denies 4 of 5 disability claims for veterans claiming disability for Gulf War illness despite evidence showing over 40 percent suffer from it.
The Government Accountability Office released a report Monday analyzing Gulf War Illness (GWI) claims of veterans from 2010 to 2015. Of the 102,000 claims received, VA only approved 18,000. That is less than 20 percent.
Problems with the unusually high rejection numbers include:
Poor training of VA medical examiners
Poor training of VA adjudicators
Vague denial letters
Erratic application of diagnostic standards
Etc (insert all normal mistakes VA always makes)
Is VA Leadership To Blame?
Gina Farrisee, a retired Army General with a history of covering up scandals including the Pat Tillman friendly fire incident, in her role as VA deputy chief of staff, stated that medical examiners would be required to take training on Gulf War illness.
RELATED: General Reprimanded In Tillman Scandal Now Head Of VA Human Resources
To this point, all training for Gulf War illness was optional, and only a small percentage (10 percent) of medical examiners took the training. Unlike many other disabling conditions, Gulf War is more nuanced with a variety of symptoms and causes the result in similar problems that are not conventionally studied in medical programs.
Did VA Know About The Problem?
Do we think the lack of training on how to diagnose Gulf War illness contributed to the super low approval ratings for claims?
Yes.
Do we think VA was aware of the poor training numbers over the previous 27 years VA has wrongly denied floods of Gulf War illness claims?
Yes.
Do we think VA really cares about getting it right for any and all veteran disability claims?
Hell no.
This seems similar to the recent revelation that VA used unqualified doctors to evaluate veterans who claim benefits for traumatic brain injury residuals. Even veterans with documented concussions with documented residuals were denied benefits by incompetent doctors.
RELATED: VA Admits Almost 25,000 Veterans Affected By TBI Scandal
VA knew about the problem but did not address it nationwide until the press began to sniff around. Now, we are learning that Gulf War veterans are experiencing a similar fate.
Bureau Of War Risk Insurance
VA used to be called the Bureau of War Risk Insurance. All its disability policies have their Genesis from that period, using restrictive insurance adjudication policies to game the system.
This may explain why people like Gina Farrisee are kept in the system for so long.
Hell, Farrisee was pushed into the role by former chief of staff John Gingrich, an Army commander responsible for covering up one of the key Gulf War exposures to chemical weapons unveiled in 2015 by Newsweek.
RELATED: Former VA Chief Of Staff Linked To Gulf War Cover-up
Beyond this, Farrisee's supervision in the Army was linked to the Tillman cover-up – – she was actually reprimanded for her role. She was also linked to a massive wrongful discharge scheme of soldiers suffering from PTSD who were falsely diagnosed with personality disorder.
If you think this sounds like a fluke that somehow results in screwing over the same population affected by a previous cover-up orchestrated by Gingrich, you are a fool.
Farrisee is exactly where America's controllers want her to be. She is a career bureaucrat whose sole existence in the government has been linked to scandal after scandal while in the Army.
And, for those of you thinking VA will suddenly fix this problem, just remember VA is also still fighting against science proving the affect of Agent Orange. Odds are VA will fight against what is right for Gulf War veterans, too.
Will Trump Fire Farrisee?
I cannot help but wonder what heads might roll after such a horrific and disgusting example of how VA is historically screwing veterans.
Should we expect President Donald Trump's accountability program will do a thing to combat the bureaucratically inbred anti-veteran, anti-science positions the agency takes?
I would not hold my breath waiting for problems like this in VA. Screwing veterans out of benefits is the one thing VA has consistently mastered over the past eighty years.
You should not hold your breath, either.