MMQB: Minneapolis VA At Center Of Medical Records Fraud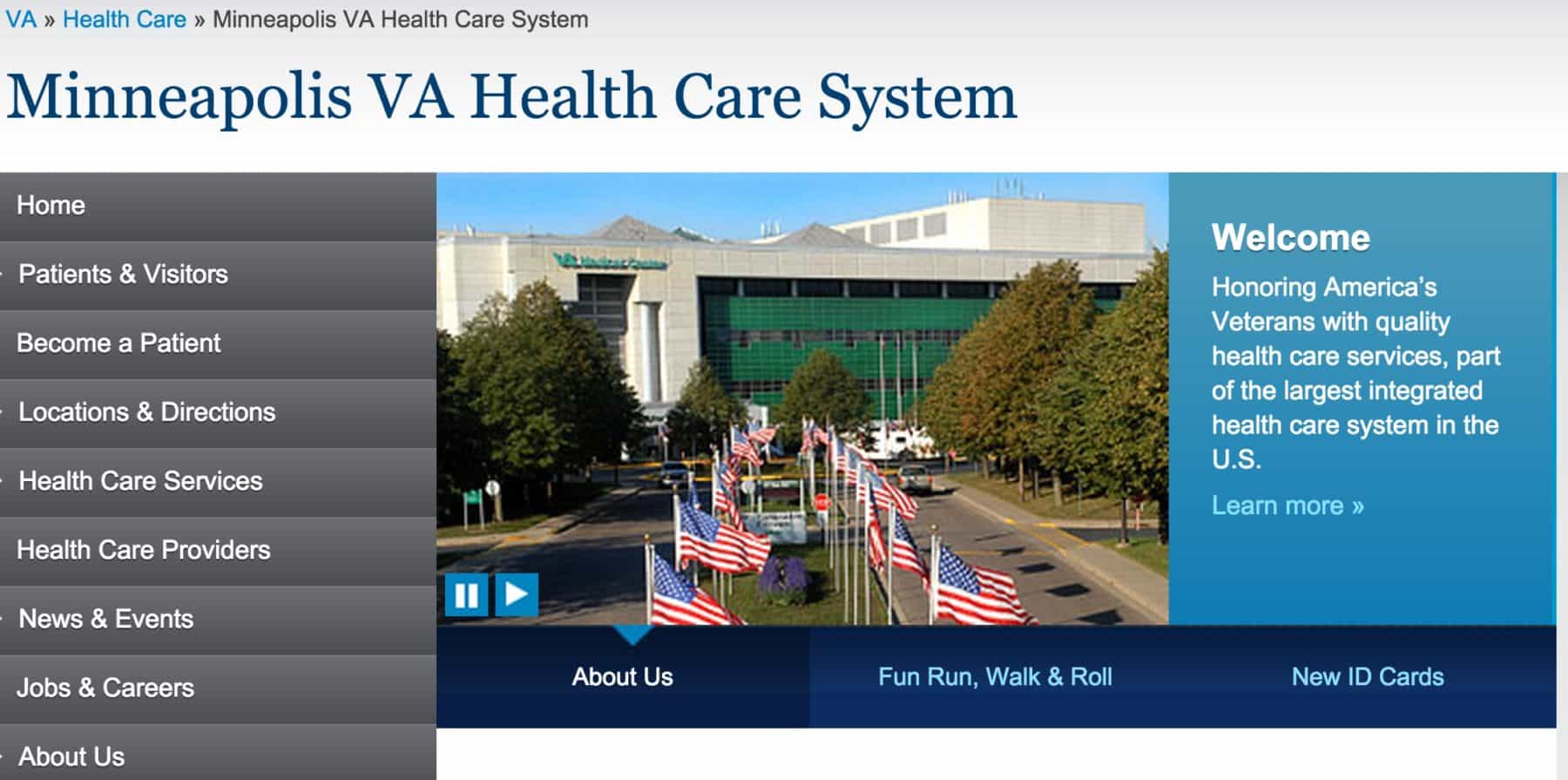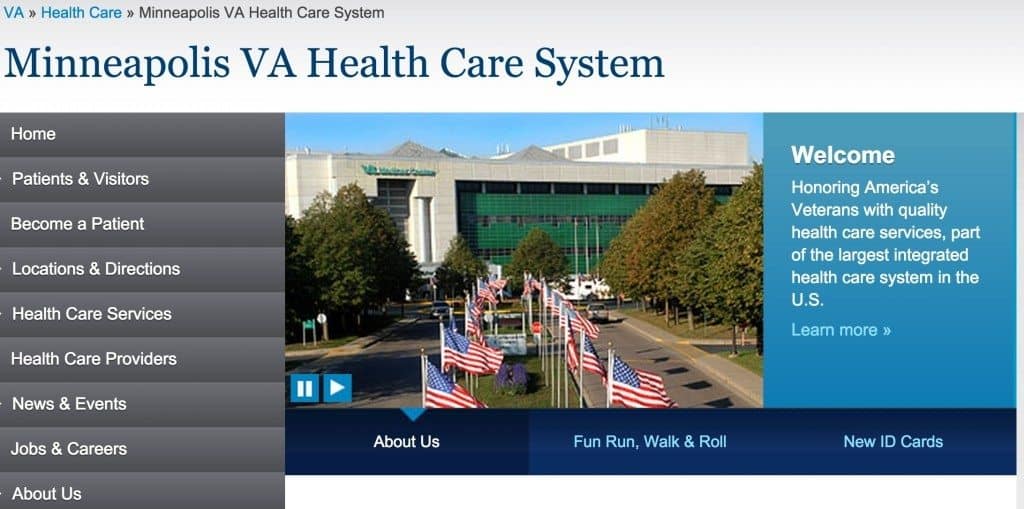 Two whistleblowers at the Minneapolis VA Medical Center were terminated after coming forward with outrageous stories of medical record fraud related to cancer treatments for sick veterans.
Most alarming were claims that agency managers required staff to falsify medical records that could be used against a harmed veteran in a medical malpractice lawsuit. Specifically, VA staff were told to write down that veterans declined treatment when the treatment option was never presented. This act is a violation of HIPAA, VA rules and is a clear ethics scandal.
Pay attention. Across the country, VA employees have come forward with details highlighting the depths of the frauds committed by VA employees to cook the books. In many instances, the fraud and ethics violations impact cancer detection and treatment. We intend to continue our coverage that includes a unique look at how frauds like these affect every day veterans like you.
Hi and welcome to another edition of Monday Morning Quarterback for Veterans. I am your host, Benjamin Krause, facilitator of the community surrounding DisabledVeterans.org and creator of the website. This is the leading resource of benefits information and news about the Department of Veterans Affairs.
We have a lot of videos for you to enjoy and get caught up to speed on stories related to veteran mistreatment and abuses. The first three are from investigations by KARE 11 news that chronicle the unfolding of medical record fraud that is likely going on across VA nationwide:
Two Minneapolis VA Whistleblowers Terminated
Minnesota Congressman Burnt By VA Fraud Cover-up
Corrupt Record Keeping, "They Lied"
Delayed Treatment Let Cancer Harm One Washington Veteran
Minneapolis VA Town Hall
[Note: Technical snafu – the first three video players below all immediately play when you arrive on this page – so I had to pull off the second two and link to them. Be sure to follow the links to see the second and third investigation clips.]
TWO MINNEAPOLIS VA WHISTLEBLOWERS TERMINATED
Last week, two former VA employees were highlighted by KARE 11 news for bravely coming forward to report frauds, crimes and ethics violations by VA leadership at the Minneapolis VA Medical Center. The community in Minnesota was shocked to learn of the scope of the scandal at one of the most highly regarded VA medical centers in the country.
In this video, VA Director Patrick Kelley gets caught on camera lying about the records fraud cover-up at his facility.
Most alarming is the reported practice of falsifying records to show veterans refused care when in fact veterans were not informed that care was even an option. This practice has far reaching implications in that the records could be used to block a veteran's medical malpractice claim should the harm be the result of failure to treat where VA falsely claimed the failure was the fault of the veteran. Further, it is a violation of HIPAA and other laws against committing fraud.
Read More: https://www.kare11.com/story/news/investigations/2014/09/03/former-workers-claim-patient-records-falsified-at-minneapolis-va/15040447/
MINNESOTA CONGRESSMAN BURNT BY VA FRAUD COVER-UP
The Minneapolis VAMC is at the center of a patient records fraud even burned our own Congressman Tim Walz (D-MN). Congressman Walz now has egg on his face for falsely reassuring veterans and Minnesotans that problems related to the wait list did not extend to the federal VA medical center located in Minneapolis, MN.
[WATCH SECOND VIDEO CLIP HERE]
Congressman Walz expressed shock and outrage at both the scandal and the fact that he was misled by VA leadership at Minneapolis. Last May he stated, "There is no wait list to the best of anyone's knowledge in the state of Minnesota."
Now, he is singing a different tune, calling on VA OIG to investigate the Minneapolis VAMC immediately. He wrote VA leadership, "If these allegations prove true, I was not given the full story from VA officials during my visit to the facilities and during numerous interactions since. I am requesting verification that the allegations from the story are being fully investigated by the Inspector General."
Read More:
https://www.kare11.com/story/news/investigations/2014/09/04/walz-calls-for-fed-probe-of-ex-va-workers-claims/15105751/
"THEY LIED"
Another veteran, Ernest Jones, did not receive appointment letters for colon cancer diagnostic treatments. His story provides a specific example where a veteran was not treated timely despite needing the appointment that was fraudulently canceled. VA whistleblowers indicated they lied intentionally to help VA leadership get good performance numbers.
This clip is particularly interesting because it is about a veteran and VA employee who was harmed by the fraud scheme.
Read More:
https://www.kare11.com/story/news/investigations/2014/09/03/former-workers-claim-patient-records-falsified-at-minneapolis-va/15040447/
FAILED CANCER DIAGNOSIS HARMS WASHINGTON VETERAN
Delays in treatment for Vietnam veteran Dan Carpenter negligently delayed a desperately needed MRI that was required to diagnose cancer that caused paralysis. His problems were well documented and resulted in a successful lawsuit against the agency.

While treated at the VA medical center in American Lake, Washington, Carpenter experienced numerous delays that now affect his ability to walk.
The veteran was routed through physical therapy and other pointless treatments until it became too late. A tumor in his spine caused paralysis that could have been avoided if VA had merely provided the MRI sooner rather than routing Carpenter through needless other treatments first.
This is a disgusting problem across many VA facilities where doctors needlessly delay health care where the delays cause permanent harm. There is obviously an internal scheme to defraud veterans from needed and timely health care across the board and we intend to good to the bottom of it.
Read More: https://www.king5.com/story/news/local/investigations/2014/09/05/va-veteran-hospital-delay-american-lake/15102051/
UPCOMING EVENTS
Minneapolis VA Town Hall
9/12/14 | 10:00AM-12:00PM
Location: Bishop Henry Whipple Federal Building, 1 Federal Drive, Fort Snelling, St. Paul, MN 55111