Happy Thanksgiving From DisabledVeterans.org (the period is not silent, and neither are we :-)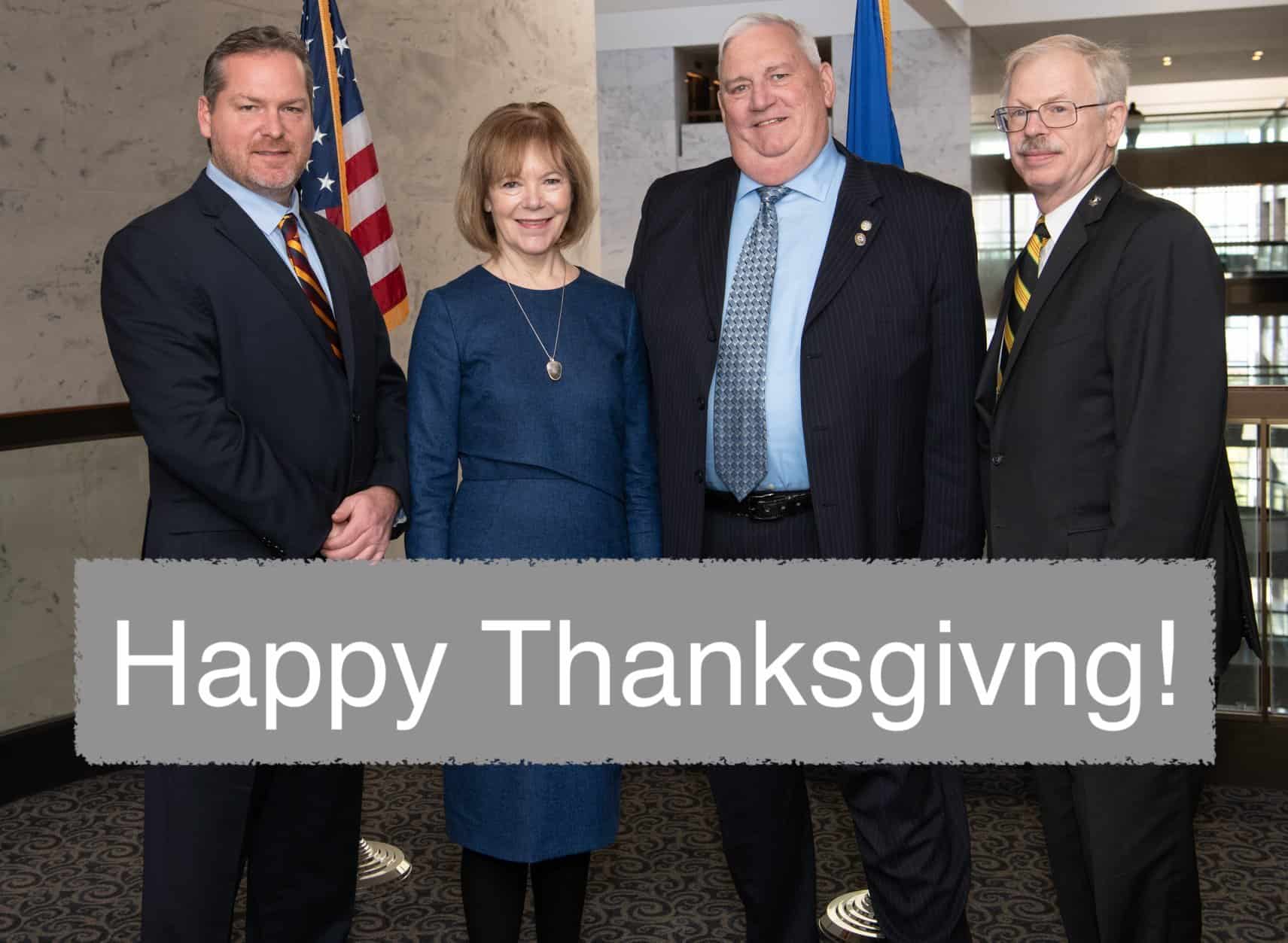 I wanted to take a minute to wish everyone a happy Thanksgiving as we round the corner to close out this year.
I thank all my readers for keeping in touch here and on Facebook this year. We have had a lot to do in the veterans' rights arena, and I am sure many of you noticed the writing rate for stories has gone down over the past few months.
NOT THAT THERE IS A LACK OF STORIES OUT THERE!
To the contrary, there seem to be more problems surfacing now that have festered over the past few years. IG seems to be publishing reports of one issue after another having significant effects on the veteran population about the services the agency is required to provide.
But as those issues arise, it pulls away from my time writing stories here, but I hope to increase the articles back to where I was at before, publishing something here every day, maybe with the help of other veterans interested in researching and writing stories, here (hint, hint to any advocate writers out there).
Lately, we were in Washington DC advocating for veterans concerning electronic health records, health information exchanges, expansion of VA Vocational Rehabilitation & Employment benefits, and pushing for the rights of Native American veterans still struggling to receive the benefits most non-Native American veterans enjoy.
Above is a photo from my last trip where we discussed these issues with Senator Tina Smith of Minnesota alongside my colleagues Thomas Bandzul and Bob Walsh. We are all veterans' rights attorneys fighting for your rights on Capitol Hill.
Without your support, there would be no way I could afford to travel to DC doing the work I do, and I want to thank all of you who have supported me over the years in reading here, on Facebook, and everything at my law practice.
I appreciate all of you!