IG Speaks On 'Perverse' VA Emergency Room Denial Incentives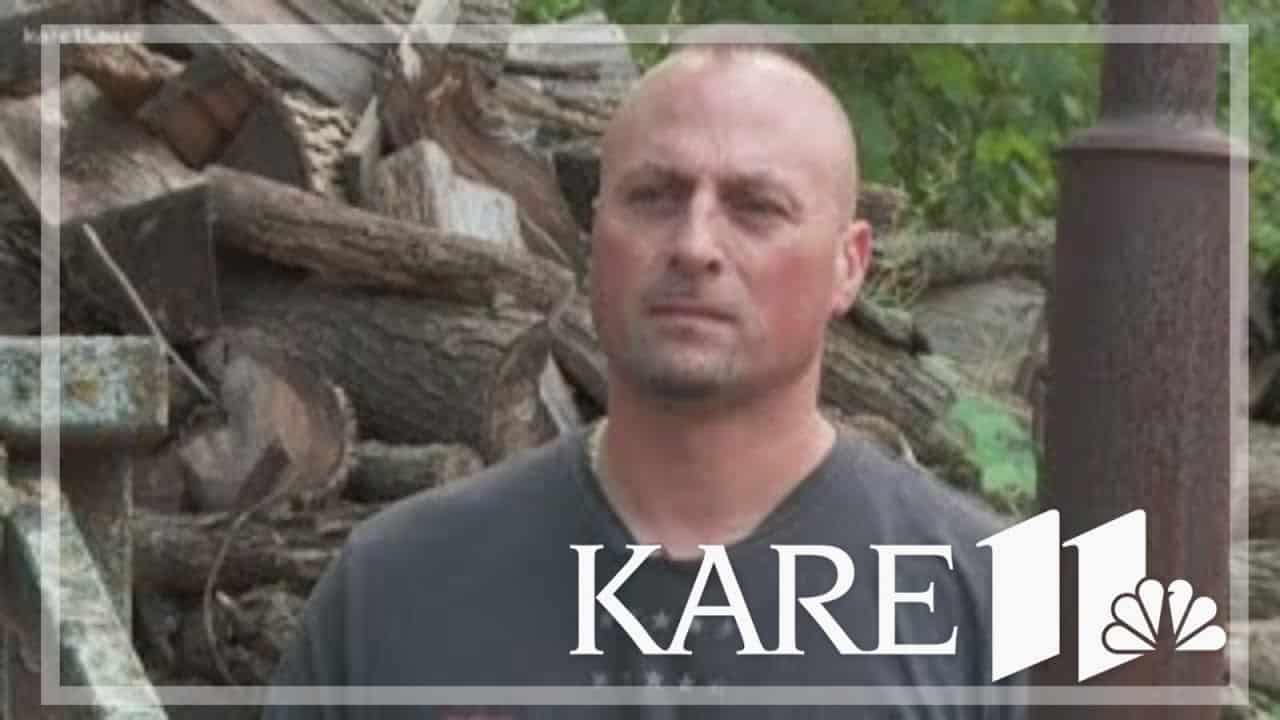 The evolving VA emergency room denial scandal is taking new heights with Inspector General Michael Missal agreeing to a press interview broadcast this week.
Reporter AJ Lagoe was allowed to directly interview Missal for a piece on the KARE 11 News (NBC Affiliate in Minneapolis) as part of its two-year investigation. KARE 11 has been covering wrongful emergency room billing denials since 2017.
I know I have written about this before, but I want to repeat how things are unfolding for new readers.
The story originated with my own non-VA emergency room bill denial after I experienced symptoms of a heart attack. When I received the agency denial in the mail, I was shocked.
RELATED: KARE 11 Receives Award For ER Denial Coverage
The decision informed me that I was not a prudent layperson, and that a prudent layperson would not go to an emergency room with the symptoms I exhibited.
It's a pretty bold statement to make against me, a journalist turned veterans rights attorney, whose education was funded by VA benefits I earned after fighting with the agency for over a decade.
I may not be the guy to screw with when it comes to benefits… much less to accuse of not being a "prudent layperson"
Anyway, I read the patently absurd denial letter and reached out to Lagoe literally the same day to see if KARE 11 might be interested.
It always helps to have friends in broadcast media who love fighting for veterans and pushing the bar forward for government accountability.
READ: KARE 11 Full Coverage Of Pattern Of Denial
Enter KARE 11 News.
Lagoe and his producer hit back with a series of questions and investigations with area veterans. VA almost immediately reversed my denial and identified major problems with the program.
The story quickly took on a national scope even bigger than the traumatic brain injury scandal we exposed in 2015 (VA was caught using unqualified doctors to 'diagnose' initial brain injury claims affecting nearly 25,000 veterans).
Congress Acts
The House Committee on Veterans Affairs is hot on the trail. Then Congressman Tim Walz (D-Mn), now Governor Walz (Mn), requested that the IG investigate writing in a letter that VA had "created perverse incentives for its claims processors to deny veterans' emergency care claims."
Here we are, and man, are the details of the agency's incentive scheme "perverse," Walz words, not mine.
IG conducted an investigation and revealed just how perverse the impact was of the incentive scheme behind the denials. Over five years, IG estimates the agency would wrongly deny veterans benefits totaling over $500 million.
RELATED: VA Home Loan Program Knowingly Ripped Off Veterans
IG Interview Highlight
Missal's investigators found an internal report quoting a VA officer stating, "I don't want to say accuracy doesn't matter, but accuracy doesn't matter."

"As a result, they made a number of mistakes which cost veterans millions of dollars," Missal said.
The mistakes were not just on the money front, either. As a consequence of the agency's scheme, veterans frequently bypassed safer, closer emergency rooms to instead seek care from a VA out of fear of being bankrupted by emergency room bills.
In some instances, those fears led to the death of the veteran in question.
RELATED: Advocates Sue VA Secretary Over Blue Water Stall
Fortunately, the courts have not taken kindly to the agency's schemes either on this front also concluding the agency's arguments were absurd.
VA Scandal Season Is Upon Us
So here we go. I suspect the depth of the ER scandal is not yet fully known. Given the pushback against the MISSION Act, you can anticipate a scandal will surface about poor access to community care in 2020.
As with all elections, especially this one in 2020, you can count on a mountain of scandals coming up just before the vote. I am not a betting man, but if I were, I would bet $1 we can count on five major scandals coming up between next April and next November.
Case in point. Coverage of this scandal by Congress will probably get pushed into the coming Spring right before House members return to their districts for campaigning.
We will probably see at least 4 more major blowouts hit the headlines at a steady pace, on after another, perhaps 1 every 60 days starting in April and rolling into November.
Here are a few other problems brewing for a classic election-year scandal. I am hopeful to be wrong here because any one of these scandals will harm the lives of real veterans:
Blue Water Claims: The pushback by the VA Secretary to delay the processing of Blue Water claims for January will probably result in a glut of processing that VA will screw up resulting in a bigger backlog.
Appeals Modernization: That backlog will probably impact the second year post-rollout of Appeals Modernization and create a backlog of appeals making it difficult for the Board to process the existing backlog.
VA Home Loan: The agency is delaying the processing of mandatory refunds of the $150 million the agency knowingly and wrongfully withheld from disabled veterans.
Murder-gate: The agency is slowly investigating a series of homicides of veterans at a VA hospital in West Virgina.
Whistleblower Hit List: News stories just came out that the Office of Accountability and Whistleblower Protection (OAWP) created a "hit list" on whistleblowers and was not actually protecting whistleblowers, at all. We kinda knew this was happening, but its coverage in The Daily Caller certainly made the story a reality this week.
Suicide Rates: VA has consistently been unable to properly address veteran suicide with prevention strategies that work despite spending tens of millions each and every year.
Oh, and let's not forget the massive electronic health record move to Cerner out of Kansas City. You can bet some reporter somewhere will write a story saying the program coming in billions over budget and well behind schedule since those stories have already been circulating.
What do you think the big scandal will be that keeps the narrative through to the election?
The MISSION Act and Accountability Act were the result of massive publicity coming out of various House Committee on Veterans Affairs scandals the festered for years.
I hear mixed stories about the MISSION Act at this point.
Meanwhile, the Accountability Act turned out to be a complete farce without any substantive movement in holding agency senior leaders accountable. After OAWP was created, a VA insider gave me the scoop that the office actually existed prior to Trump being elected, and the agency simply rebranded the office as the Office of Accountability and Whistleblower Protection.
Of course, the push to create the rebranded office coupled with the updated 38 USC § 714 to help fire employees was supposed to help fire senior employees.
Instead, based on the language of the new statute, many low-level VA employees with disabilities, including many veterans, were targeted for removal while senior officials still largely evade accountability.
Fantastic.
What Do You Think?
Curious to know your take on this one given recent admissions by the agency that is Debt Management Center adjudication system is knowingly confusing to veterans in debt to the agency for overpayments.
Again, the agency is fully aware of the impact of its own policies. These strategies employed by the emergency room denial folks or the VA home loan processors are not accidental.
There are numerous ways senior leaders can keep costs down, and it's not simply about the number of claims that are denied or lowballed.
There are also more subtle ways such as staffing shortages, overtime reduction, increased quotas without appropriate quality controls, and making the appeals process confusing for non-legally educated veterans.
(Ahem, Appeals Modernization)
The attack on our benefits is very real, and it takes many shapes and forms, many of which are not well-known to the American public, which allows VA to at least maintain the appearance that they are doing all they can to help veterans 100 percent of the time.
Here on DisabledVeterans.org, you know that is a bunch of donkey dung. The American taxpayer or future recruit into the military may not be so wise. Get ready for a storm.