Mailroom: In Politics, Who Supports Veterans Affairs?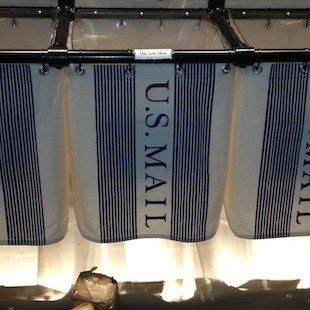 Last week, a veteran wrote in about politics. He wanted to know which political party supports veterans, and I thought I'd take a moment to respond here on the blog below.
Here's the drill: I include this for all newcomers. Each week, I take an email from a veteran that would have broad appeal to many veterans. Questions are usually about the GI Bill, VA Voc Rehab, or Disability Compensation.
I then analyze the veterans benefits issue for a bit and post my input here in our weekly segment: Mailroom.
Basically, I take out all of the veteran's identifying information from the best email and post it here with my answer.
If you have a burning question about your veterans benefits, sent me an email by selecting the contact tab at the top of this page. If I think your situation will be helpful for other veterans, I will re-post it here.
* If you do not want me to write about your veterans benefits situation, please feel free to let me know within the email. I have no problem keeping a lid on the situation, too.
Letter from the Veteran:
I would like to be advised as to both sides of the isle (Republicans and Democrats) vote on Vet issues… An unbiased source, if that does exist in the news arena… Can u better inform (us) via your website regarding this?
Letter from Benjamin Krause (me):
Great question. As of late, I have been wondering the same thing. As for current news, I search the web for information and generally compare sources if two news outlets cover the same issue.
Here are my two cents on politicians in general in light of a recent experience.
I have been working to help a Vietnam Veteran named Ron Nesler for some time. More than anything, I have been mainly a friend to bounce ideas off of. I have also contacted Congress to get feedback directly from lawmakers about how VA is screwing children with spina bifida caused by Agent Orange.
Regardless of political party, both sides across the aisle basically told us to fuck off. Spina bifida is not a popular issue. VA claimed it was treating Ron's daughter fairly. Game over.
Meanwhile, VA was violating the constitutional rights of Ron's daughter. Just yesterday, Ron contacted me to let me know some startling news. VA General Counsel just rendered an opinion that, in fact, Ron was correct. All the rights he said VA was violating were in fact being violated.
Here is my point. When it comes to politicians, they will tend to spend their energy in areas that give them sound bytes or are easily resolvable within s short while – it's an election thing.
So, few politicians are truly pro-veteran, including politicians who are veterans themselves.
To your comment about developing a platform where veterans can find out which politicians are pro-veteran; my plan is to develop such a platform, like a Drudge Report or Huffington Post of veterans issues.
Let me know if you have any feedback on how best to get the information to vets about politicians.