Mailroom: Portland RO Is Screwing Student Veterans, Are You Next?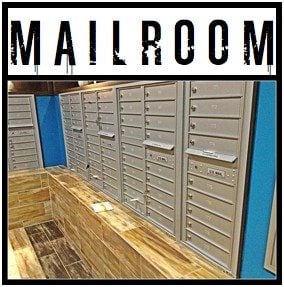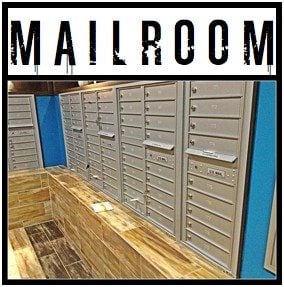 I received this alarming note from a veteran today about how VR&E. The Portland RO has stopped paying veterans' tuition at Portland State University for some undisclosed reason.
Now, PSU will force veterans to pay up if VA does not pay the money owed.
Thanks Uncle Sam – yet another example of how America does not keep her promises to her veterans.
I am investigating this one further, but I wanted to pass on the news, in case other Regional Offices are screwing veterans and their colleges.
I used to live in Portland and have talked with the Voc Rehab people out there in the past, so this issue is particularly close to home for me. In fact, I helped CBS Evening News investigate some issues at the Portland RO back in 2010…
Here's the drill: I include this for all newcomers. Each week, I take an email from a veteran that would have broad appeal to many veterans. They are usually about the GI Bill, VA Voc Rehab, or Disability Compensation.
I then analyze the veterans benefits issue for a bit and post my input here in our weekly segment: Mailroom. Basically, I take out all of the veteran's identifying information from the best email and post it here with my answer.
If you have a burning question about your veterans benefits, sent me an email by selecting the contact tab at the top of this page. If I think your situation will be helpful for other veterans, I will repost it here.
* If you do not want me to write about your veterans benefits situation, please feel free to let me know within the email. I have no problem keeping a lid on the situation, too.
________
Email from Veteran :
Benjamin, I received this email on Friday from Portland State University (PDX). I'm hoping this gets taken care of after I raise a storm with my case manager and DAV rep.
"Very important for Chapter 31 (Voc Rehab) Students:

The VA is grossly overdue in paying ALL Chapter 31 student tuition and fees! If the fees due are not brought up to date by August 31st, 2013, we will NO LONGER BE ABLE TO CERTIFY Voc Rehab students! What can you do about this? Call and complain to your case manager or the VA themselves, anything to make your voices heard. You want your school to be paid for, right? We do, too! Help us help YOU! If you have questions about this, please contact your case manager!"
Email from Benjamin Krause (me):
Let me help on this after finals. I suspect VR&E is doing this throughout the country.
Do me a favor first. Go to the Finance office of PDX and ask to speak with them about the payment issue. While there, also ask them if they know the total due from VR&E that has not been paid for all students.
___________
This is not the end of this story but more of a call out. If you are a VA Vocational Rehabilitation veteran who has had a tough time getting VA to pay tuition, let me know.
Send an email by clicking Contact on the top right menu.
My hunch is that funding cutbacks have impacted the VR&E budget. Many of these counselors believe they are the "last line of defense" between taxpayer dollars and your benefits. They have literally emailed me and stated as much.
For that reason, some counselors take personal ownership over your case and act like they are paying out of their own piggy bank when you request benefits.
I find this kind of mentality laughable for one reason. It always seems like people like this hold back the purse strings whenever some poor veteran needs help. But, when it comes to paying government contractors billions in taxpayer dollars for broken software systems, VA cannot seem to pay out the money fast enough.
UPDATE:
Ten hours after posting this, Portland State University sent out an email apologizing for sending the above email to veterans at PSU. I then received an email from Margarita Devlin.
Ben,
I am sorry I missed you when you were in town recently.  I wanted to touch base with you on the below article:
https://www.disabledveterans.org/2013/05/07/mailroom-is-portland-ro-screwing-student-veterans-out-of-tuition/
I thought you would want to know that the school sent out the below email to all PSU students yesterday.
I hope you are doing well.
Margarita Devlin
Acting Director, VR&E Service
202-461-9600
——– Original Message ——–
Subject:        Updated Information for Chapter 31 Students
Date:   Tue, 7 May 2013 10:02:52 -0700
From:   PSU Veteran Affairs <[email protected]>
To:     Jenny Koivisto <[email protected]>
Please disregard the recent email related to overdue payments from the VA for Chapter 31 benefits.
As a result of staff misunderstanding the email was sent in error, and includes misguided information and advice.
PSU is working with the VA to resolve any outstanding payment issues, and it is not necessary for you to contact your VA case manager. Your ability to be certified for Voc Rehab benefits is NOT in jeopardy.
We are sorry for the overly alarming message and confusion or worry it has caused.
If you have any questions please contact Angie Garbarino at [email protected] or 503-725-8145.
Portland State University
PO Box 751 / Portland OR 97207
503.725.3000