MMQB: Did I mention I hate finals?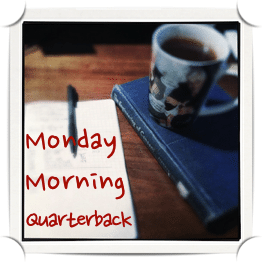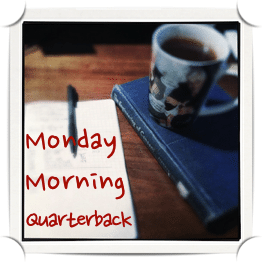 It's that time of the year, again, and I needed to take a break from writing my typical MMQB just this Monday. So I offered a good friend of a mine a chance to write about his situation and post it on my site as the Monday Morning Quarter Back.
I graduate in two weeks, so this is my last "go," at least before the MN State Bar. I'll be back to normal Tuesday, but for now I'm learning about the Insanity Defense.
Luckily, I assume hell will not freeze over, and their will be VA butts to fry when I return, so on and so forth.
Next week, I will have a follow up on the DAV story about executive pay and attorney's fees. There is most certainly more to this story. I have talked with DAV about their side. I am also going to talk with the attorney at the center of the DAV controversy raised by Dan Clare last week.
Until then, I asked Ron Nesler to write us a quick update on how Honey Sue is doing and some issues they are having.
On the bright side, Honey Sue is finally getting the care she desperately needed.
One last note, for those of you who came to the site this weekend and noticed the SSL certificate was goofed up, thanks for letting me know. I have had the honor both studying criminal law while renewing an SSL certificate, which is somewhat confusing the first time around. All good.
Here's Ron.
________
New Harmony, Indiana:
UPDATE on Honey Sue as of 06 May 2013.
On the positive side, Honey Sue is recovering from her recent cardiac and/or neurological events (doc's are not sure which) and is getting stronger daily. Her mom Suzanne and I are thrilled to see the cheerful, childlike, good natured Honey Sue that we love so much reemerging from the Hell she has recently been through.
On the down side, keeping her blood pressure in line continues to require some pretty heavy medication. We are sad that she needs the medication, but grateful that we are able to provide it for her. In our family, we check everyone's blood pressure each day, 0nce at least, if not twice. Prior to the recent health care crisis, Honey Sue has never in her 41 years exhibited high BP. But, now, without the medication it zooms up to frightening levels.
The docs tell us that there is some chance that this may abate. We must just wait and see.
We believe that Honey Sue was badly damaged in this regard by the VA's years of foot dragging on providing her the health care intended for her in the original 1997 legislation. Our family blames this inhumane delay on Lisa Brown, Harold Bailey and Kevin Jobes at the Denver, Colorado VA Spina Bifida Program. We charge those VA Big shots with fighting against obeying federal law for years to the great injury of the A/O Spina Bifida children, such as Honey Sue.
Another big plus in Honey Sue's life is that she is now, as of the last week of March, 2013, actually receiving the physical and speech therapy to which she is been entitled since 1997.
On the down side of the therapy, we already knew that Honey Sue's left arm and hand had atrophied from the lack of therapy, but now we are learning from her therapists that her left lower extremity is also atrophied from the same lack of therapy. We are praying that the therapy, better late than never, can turn around this loss of use of the two limbs.
For years Honey sue was unable to fight her way past Lisa Brown, Harold Bailey and Kevin Jobes at the VA Spina Bifida Program to obtain this care. But, they have finally relented and are providing this care in home for Honey Sue. This is hugely beneficial for her, and has greatly increased her morale. One of the first questions she asked one of the the therapists was, "Do you think that I can get better?" The therapist told her that of course she could get better, and this was the first time that Honey Sue has been given that kind of hope.
Our family credits journalist Benjamin Krause, Rick Weidman at the VVA and US Senator Joe Donnelly of Indiana for forcing the VA to obey federal law by providing this therapy for Honey Sue.
Lisa Brown, Kevin Jobes and Harold Bailey at the VA Spina Bifida Program, either rightly or wrongly, have road blocked Honey Sue from.  But, after Benjamin Krause of WWW.DISABLEDVETERANS.ORG began to hammer them, they finally relented and agreed to provide the in home therapy just two weeks ago.
Ben had help with putting the pressure on the VA Spina Bifida Program. He was assisted by Rick Weidman at the Vietnam Veterans of America (VVA) and by the staff of Senator Joe Donnelly of Indiana. There was also help in this effort from a few other folks, who out of fear of VA reprisal, elect to remain anonymous. Our family is deeply grateful to all who helped Honey Sue to receive this therapy.
The mention of Senator Joe Donnelly of the state of Indiana reminds me of the best thing that has happened to Honey Sue lately!
The original Spina Bifida legislation was passed in 1997, but the VA refused to put it fully into effect for the A/O kids.
In 2007, Congressman Brad Ellsworth of Indiana sponsored HR 5729 which was intended to force the VA to obey the 1997 A/O Spina Bifida legislation. That 2007 law was passed, but the VA administrators, such as Lisa brown, Harold Bailey and Kevin Jobes, were still able to find loopholes to avoid obeying the intent of the law.
Now, in 2013 comes Senator Joe Donnelly, who has introduced S 832 in the US Senate. S 832 is once again intended to force the VA to obey existing law concerning health care for the Agent Orange Spina Bifida children, such as Honey Sue.
But, this time around, Senator Donnelly can put to good use the knowledge gained in our years of experience in this matter.  We have good reason to hope, that Senator Donnelly's new legislation, S 832, will finally force the VA to obey the law!
We believe that this time around, there will be no loopholes for Lisa Brown, Kevin Jobes and Harold Bailey at the Denver Colorado VA Spina Bifida Program to use to deny the A/o kids the health care that has been the intent of Congress since 1997.
In short, Honey Sue is in much better physical and emotional condition than she has been for a few months. She is receiving more (but not all) of the health care intended by Congress than ever before, and it appears we may finally and very soon be able to force Lisa Brown, Kevin Jobes and Harold Bailey at the Denver VA Spina Bifida Program to provide all of the care intended by Congress to Honey Sue and the A/O kids!