GI Bill Oversight Problems Expose Minnesota Veterans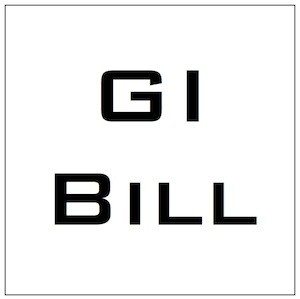 In Minnesota, only two inspectors are ensuring veterans and the federal government are not being ripped off, exposing veterans to risk of being defrauded.
Veterans seeking pilots licenses from a Superior school where being told the school was VA approved when it wasn't. Another Christian school was charging for services that were not authorized.
This is how we roll here in Minnesota.
On the one hand, we claim we love our vets. However, when it comes to ensuring they don't get ripped off, well maybe we don't love our vets that much.
Last summer I dug up a bunch of files from the Minnesota Department of Veterans Affairs. There were copious amounts of files.
Within them contained MDVA's accounting, or lack there of, of all the educational institutions in Minnesota that educate veterans and expect to get paid through the GI Bill or related programs.
I handed to files over to Star Tribune's Mark Brunswick to investigate, and that is exactly what he is doing.
My guess is that the GI Bill is really a funnel for fraudulent companies ripping off veterans. Many vets get their benefits. However, many others get ripped off while our state approving agencies do nothing.
In fact, if it is anything like in Minnesota, your agencies are cutting funding to make the fraud, waste and abuse just a little worse.
Read more on GI Bill monitoring here.