Mailroom: Letter from VR&E Counselor on Shutdown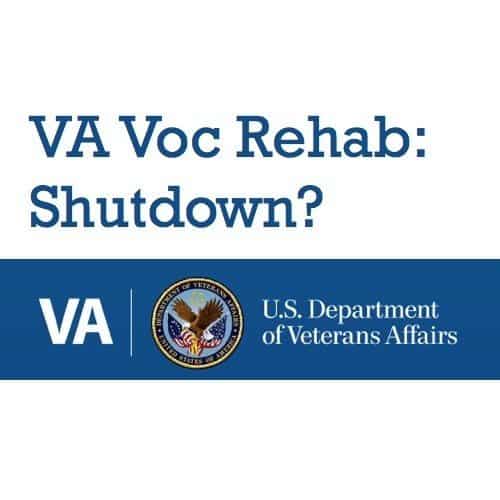 This morning met us all with some dismal news about those infants we call Congress.
Since they cannot seem to do anything without making a mess, it looks like some of us may lose benefits for a little while.
I talked with my own VA Voc Rehab Counselor today to find out what to expect. I decided to write about it since this week's antics leave many of us wondering how to plan our finances.
Here's the drill: I include this for all newcomers – though this week is different than normal since it's a letter from a counselor.
Normally, every week, I take an email from a veteran that would have broad appeal to many veterans. Questions are usually about the GI Bill, VA Voc Rehab, or Disability Compensation.
I then analyze the veterans benefits issue for a bit and post my input here in our weekly segment: Mailroom.
Basically, I take out all of the veteran's identifying information from the best email and post it here with my answer.
If you have a burning question about your veterans benefits, sent me an email by selecting the contact tab at the top of this page. If I think your situation will be helpful for other veterans, I will re-post it here.
* If you do not want me to write about your veterans benefits situation, please feel free to let me know within the email. I have no problem keeping a lid on the situation, too.
Letter from VA Voc Rehab Counselor:
As far as I know, subsistence allowance payments will still go out as scheduled.  In regard to our office, if a budget agreement isn't reached soon, most of us in this office will be furloughed after Friday.
What this means for veterans using VA Voc Rehab:
There will be no counselors to process the following:
New veterans claims
Reimbursements
Late subsistence payments
Any training modifications
Etc.
Basically, if you need anything via the approval of a counselor, you will not get what you want.
So, let's keep our fingers crossed with the hope that our infantile Congress can get this sorted out in a fair and efficient manner.