Veterans Affairs Errors In 49 Percent Of Military Sexual Trauma Claims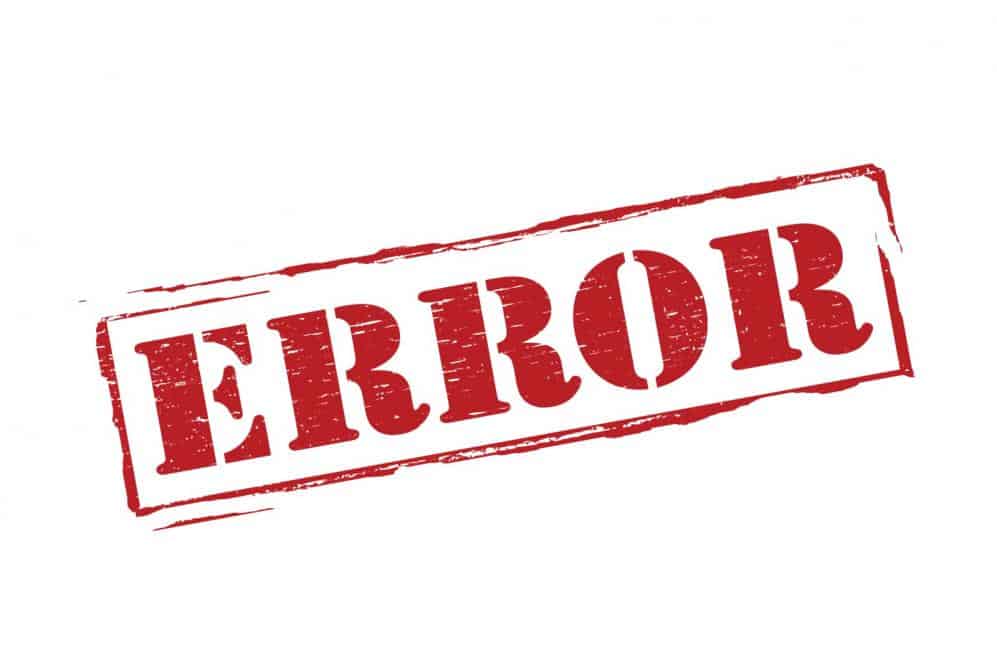 A new report from VA OIG shows the Department of Veterans Affairs scheming against military sexual trauma survivors out of benefits, as if the trauma of rape is not enough.
IG chose this week to release a slew of damning reports calling into question policies implemented under former acting under secretary Thomas Murphy where the agency failed to appropriately assess military sexual trauma cases.
Despite publicly acknowledged policies, VA failed to implement investigation protocol that would help sexual trauma survivors prove their disability.
IG concluded common errors included:
Evidence was sufficient to request a medical examination and opinion, but staff did not request one;
Evidence-gathering issues existed, such as VSRs not requesting veterans' private treatment records;
MST Coordinators did not make the required telephone call to the veteran, or VSRs did not use required language in the letter sent to the veteran to determine whether the veteran reported the claimed traumatic event in service and to obtain a copy of the report; and
RVSRs decided veterans' claims based on contradictory or otherwise insufficient medical opinions.
Military sexual trauma cases, often referred to as MST cases, can result in veterans receiving substantial amounts in monetary compensation and expensive mental health care.
RELATED: VA Screwing Veterans With TBI
IG issued six recommendations including reviewing 5,500 sexual trauma disability compensation cases from October 2016 to September 2017. This is not the first time VA was caught failing to follow its own protocol when assessing disabilities.
In 2015, with the invaluable help of AJ Lagoe at KARE 11 News, exposed that VA was failing to use qualified doctors to evaluate veterans seeking benefits for traumatic brain injury (TBI). A TBI is generally an invisible wound that can result in profound disabilities that require substantial amounts of financial support to accommodate.
RELATED: 25,000 Veterans Impacted By Agency TBI Scheme
Notice the pattern? Whenever "trauma" is expensive and invisible to observers, VA frequently misadjudicates the claims by failing to follow their own very obvious protocol.
For TBI, only some doctors are qualified to assess whether a TBI occurred. The policies are obvious, and the qualifications of a doctor are likewise obvious. Likewise, markers in sexual trauma cases indicating a stressing event like sexual trauma can also be obvious when properly assessing a veteran's record.
By failing to follow VA's own protocol, the agency withholds benefits and health care these veterans need after suffering an unspeakable trauma. Locating this issue is merely one step in cleaning up the agency's mess over the past decade. If only the agency had a law to fire corrupt leaders responsible for this shameful violation?
Oh, wait, Trump can fire Tom Murphy and his henchmen, many of whom still work for VA, by implementing 38 USC § 714 removals, tomorrow. Think he will give Robert Wilkie a call?
IG provided the following summary contained below in italics. I encourage all of you to review the full report:
VA OIG MST Investigation
The VA Office of Inspector General (OIG) reviewed Veterans Benefits Administration's (VBA's) denied claims related to veterans' military sexual trauma (MST) to determine whether staff correctly processed the claims according to VBA policy.
Some service members are reluctant to submit a report of MST, particularly when the perpetrator is a superior officer. Victims may have concerns about the potential for negative performance reports or punishment for collateral misconduct. There is also sometimes the perception of an unresponsive military chain of command. If the MST leads to posttraumatic stress disorder, it is often difficult for victims to produce evidence to support the occurrence of the assault. VBA policy, therefore, requires staff to follow additional steps for processing MST-related claims so veterans have additional opportunities to provide adequate evidence.
Based on its sample, the OIG estimated that VBA staff incorrectly processed about 1,300 of the 2,700 MST-related claims denied during the review period April 2017 through September 2017. This may have resulted in the denial of benefits to veterans who could have been entitled to receive them.
The OIG determined multiple factors led to the improper processing and denial of MST-related claims, including lack of reviewers' specialization and no additional level of review, discontinued special focus reviews, and inadequate training.
The OIG made six recommendations to the Under Secretary for Benefits including that VBA review all approximately 5,500 MST-related claims denied from October 2016 through September 2017, take corrective action on those claims in which VBA staff did not follow all required steps, assign MST-related claims to a specialized group of claims processors, and improve oversight and training on addressing MST-related claims.
Conclusion
So, at least 1,300 veterans are believed to have been impacted by the agency's failure to fairly adjudicate MST claims. How many veterans are suffering from the impacts of sexual trauma without the financial and mental health support they deserve?
Source: https://www.va.gov/oig/publications/report-summary.asp?id=4544