Mailroom: Veteran Wants To Attend Private University Vs Public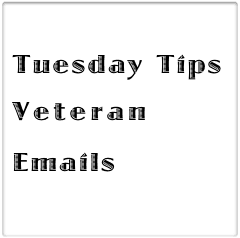 A veteran wrote in last week trying to get a Master's Degree after getting an undergrad through Chapter 31 Voc Rehab. In addition to what may seem tricky, this veteran wanted to attend the local private university instead of the local public university.
Both universities offered the same basic Master's Degree. However, the private university offered a more specific version of the degree that fit the veteran's employment goal.
The Voc Rehab counselor told the veteran that she would need justification, because Voc Rehab is only required to send the veteran to the cheapest school.
This veteran's big error is that he focused on conjecture based on his own expertise – which is zero. The VA hates that, and I'll address it below. While program strength can help, if you have a better argument, use the better argument.
Below, the better argument is the fact that the public university's program in Education did not offer a specialization in the career direction the veteran chose to work within.
For example, let's say a veteran wants to get a Master's Degree in English with a focus on writing. Two universities in town offer a Master's Degree in English. The public university offers the degree with a focus on literature. The private university offers the degree with a focus on writing.
Now, if the veteran's goal is neither writing nor literature, but that the veteran wants to teach, the Voc Rehab counselor will likely push the veteran to attend the cheaper school, assuming they can get accepted into the program.
Here are the paraphrased emails. All identifying components were edited out.
From Veteran:
I was recently accepted to grad school and we are in the process of getting my 48-month extension approved, however she wants justification on why I chose a private (more expensive school) over state schools.
The reason really being that the private school has a much stronger program than the 1 (I say again ONLY 1) state school that offers a similar program. I am assuming that this is a formality in the process?
She says the program can only authorize me to attend a public university when there is an option.
My question to you is how I should "justify" this selection of schools? Is the mere fact that they have a stronger program with more resources a good enough answer?
Thank again.
From Benjamin Krause (me):
I hear this kind of problem with a lot of veterans. I think it's based on 38 CFR Part 21.430.
They usually say, "I do need the justification as to why you are not pursuing the public school option since public schools that are cheaper." https://www.law.cornell.edu/cfr/text/38/21.430
Here's a quick lesson in bureaucrats. Many times they apply regulations with no idea what they actually say. The regulation in question says that she must supply a budget of what is necessary for your training. I assume they interpret "necessary" as meaning bear minimum.
However, it must be read in light of the overall purpose of Voc Rehab in 38 CFR Part 21.1(a). In that regulation, I see a whole lot of the use of the word "maximum" in there…
"The purposes of this program are to provide to eligible veterans with compensable service-connected disabilities all services and assistance necessary to enable them to achieve maximum independence in daily living and, to the maximum extent feasible, to become employable and to obtain and maintain suitable employment."
https://www.law.cornell.edu/cfr/text/38/21.1
Here are some ideas.
Maybe ask the administrator of the program you want to attend to write a brief letter explaining that the program is the only one within a reasonable distance from where you live. So, if you want to focus on your area of training, and there is no other option for that specific type of training, ask the university you want to attend to write a letter for your counselor.
Another component is that the other public university's programs in the metro area are focused on the student generally getting a PhD rather than for employment in a specific field. This means they will be more policy and theory based. Your selected private university will be more "applied" in nature based on what I read. Since Voc Rehab has a focus on finding work, then they would probably support you in attending a university with that immediate employment emphasis.
Differentiation is your key here. These programs are different at either university. Only the private university has the program you want to specialize in. For that reason, it makes sense for you to attend there and not the other school. Ask for the private school to write a letter explaining why you should attend your school of choice. The VA will hopefully consider this letter if it is written well.
As a side note, be careful to not piss off the counselor at this point when you supply your justification. It would be best to come from the school – much harder for the counselor to dismiss.
Good luck!